Navy Pier's Polk Bros Park To Offer New Outdoor Concert Space For Chicagoans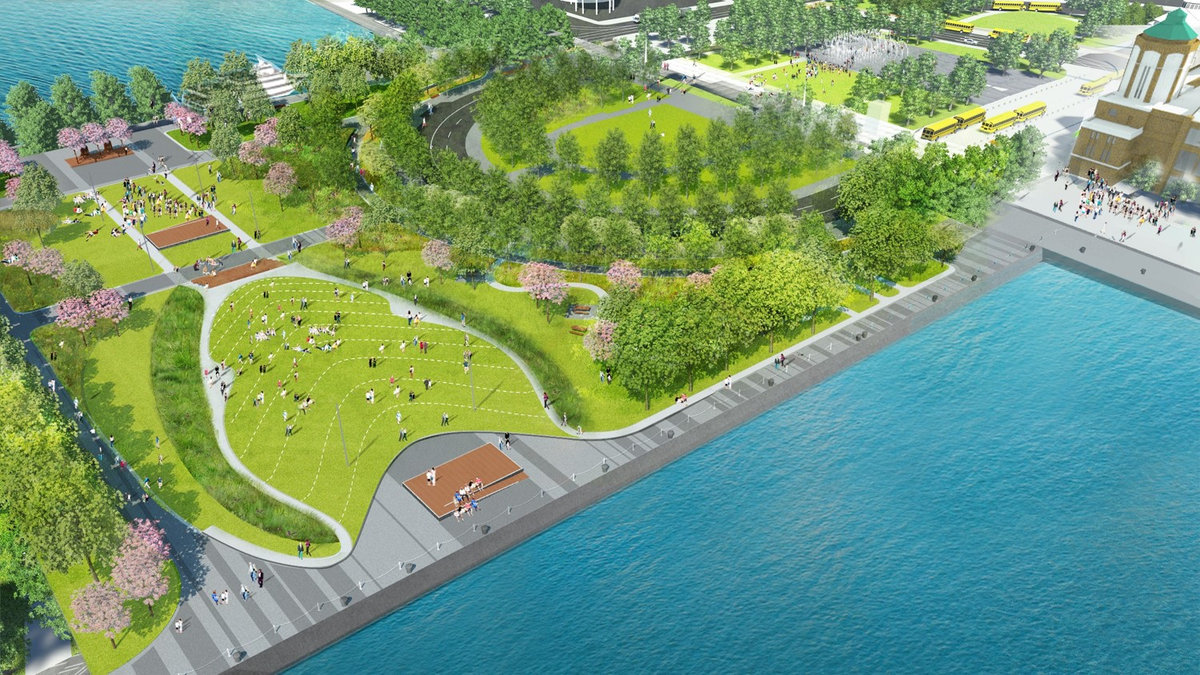 Navy Pier has announced the official opening of a new, 13-acre outdoor park, which will offer concerts, movie screenings and more starting tonight.
The park, located between the pier and Lake Michigan, features two performances spaces: the City Stage, with a 1,700-person capacity on its lawn, and the Lake Stage Both, a smaller, 700-capacity stage devoted to cultural programming, both of which will feature music, art, dance programs and more during the summer and fall.
Designed by architects James Corner Field Operations, the venue uses the city's skyline and lakefront as an ideal outdoor setting, with a release from Navy Pier's site, specifying its "state-of-the-art sound and lighting to support a wide range of creative expression in music, dance, theater, cinema, public art, festivals and more."
Upcoming musical acts and festivals to take place at Polk Bros Park include Lakefront Swing, a jazz centennial celebration of Ella Fitzgerald, Dizzy Gillespie and Lena Horne on July 15, Chicago Latin Jazz Festival on July 16, percussive dance-based Tap Fest on July 27, 28 and 29, and a weekly jazz showcase called Water Colors every Wednesday night in August.
See a full list of events at Navy Pier, including those in Polk Bros Park, here, and check out Navy Pier's renderings of the park.