Ravinia Announces Plans To Build "Music Experience Center" With Indoor Theater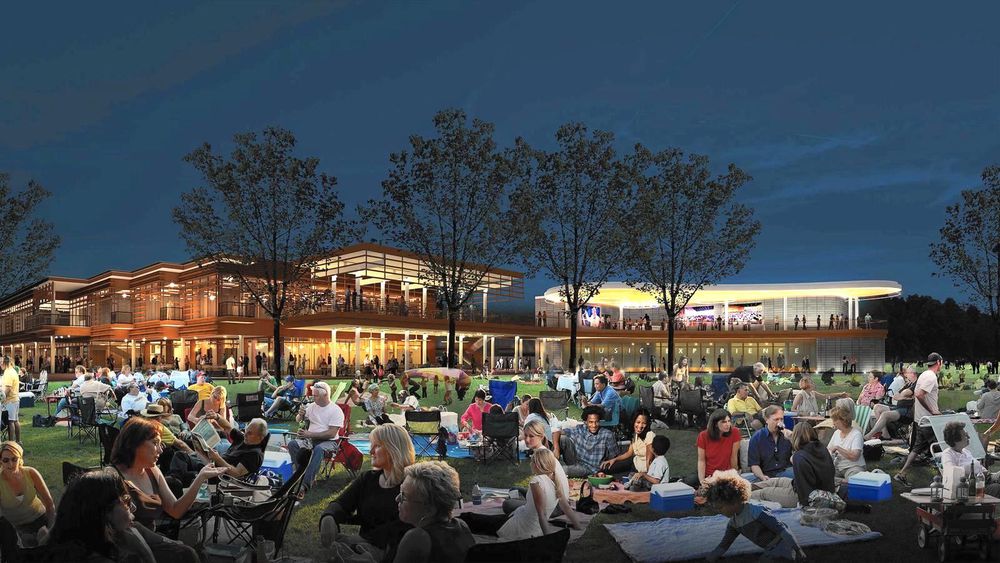 Ravinia, the beloved Highland Park outdoor theater, is officially planning on building a new music experience center.
The suburban venue has announced plans to create a family-friendly indoor structure to be known as Ravinia Music Box, which will include two exhibit spaces and a 65-seat theater. This will be available for free to ticket-holders during summer concerts and for school groups and pre-arranged visits during the winter or before shows.
Located in the northwest corner of the park, the project is aimed to attract younger concertgoers and to increase interest in classical concerts, according to the Tribune.
Hoping to be completed by summer of 2019, the project will be preceded by an outdoor dining veranda attached to the current dining hall, to be finished in 2018.
As for the space itself, the Ravinia Music Box is intended to both entertain and educate viewers.
Attendees will begin in one interactive gallery space before moving to the 65-seat theater, where they will watch a program lasting around 10 minutes that exhibits the "emotional and inspirational power of music," according to Curbed. They will then exit into the second gallery space.
The second floor will be a partially enclosed cocktail area overlooking the park.
The project still needs to be approved by the Highland Park City Council, but developers are hoping to complete it by 2019, the venue's 150th anniversary.