Do Division Festival's Lineup Offers Quality, Diversity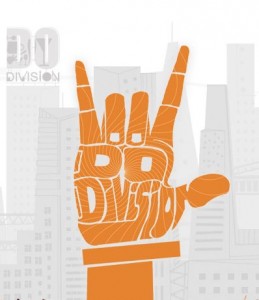 Of any Wicker Park music festival this year, Do Division almost certainly has the best lineup.
Taking place May 29-31, the festival hosts two stages and six headliners worth talking about, with entry on an optional donation basis.
The headliners are Murder By Death, Temples, Black Mountain, Tobacco (of Black Moth Super Rainbow), Nick Waterhouse and Masked Intruder.
Whether you see Murder By Death's dark take on Americana, Black Mountain or Temples' unique brands of psychedelic rock, Tobacco's analog electronics, Masked Intruder's pop-rock or Nick Waterhouse's nostalgic rhythm & blues, the performances guarantee a blend of rocking musicianship.
Check out the full schedule below.
East/Damen Stage: Programmed By Empty Bottle
Friday
8:30- 9:45: Black Mountain
7:00-8:00: Young Widows
5:30-6:30: Crown Larks
Saturday
8:45-9:45: Tobacco
6:30-8:00: Peanut Butter Wolf
5:30-6:15: Saba
4:00-4:45: Will Sessions
2:30-3:15: State Champion
1:30-2:00: Al Scorch
Sunday
8:30-9:45: Nick Waterhouse
7:00-7:45: The Dodos
5:30- 6:15: Crocodiles
4:00-4:45: Adia Victoria
2:30-3:15: Meat Wave
1:15-2:00: Fever The Ghost
West/Leavitt Stage: Programmed By Subterranean
Friday
8:45-10:00: Masked Intruder
7:15-8:10: The Brokedowns
6:00-6:45: Dog & Wolf
Saturday
8:45-9:45: Murder By Death
7:15-8:15: Pity Sex
5:45-6:45: Porches
4:30-5:15: Springtime Carnivore
3:15-4:00: Low Cut Connie
2:00-2:45: Santah
Sunday
8:45-9:45: Temples
7:15-8:15: Nothing
5:45-6:45: Merchandise
4:30-5:15: Cloakroom
3:15-4:00: Treasure Fleet
2:00-2:45: Uh Bones