John Coltrane's Hand Written "A Love Supreme" Manuscript
John Coltrane's 87th birthday was celebrated this week, and with it came an incredible artifact published at openculture.com: his hand written notes from the recording of "A Love Supreme".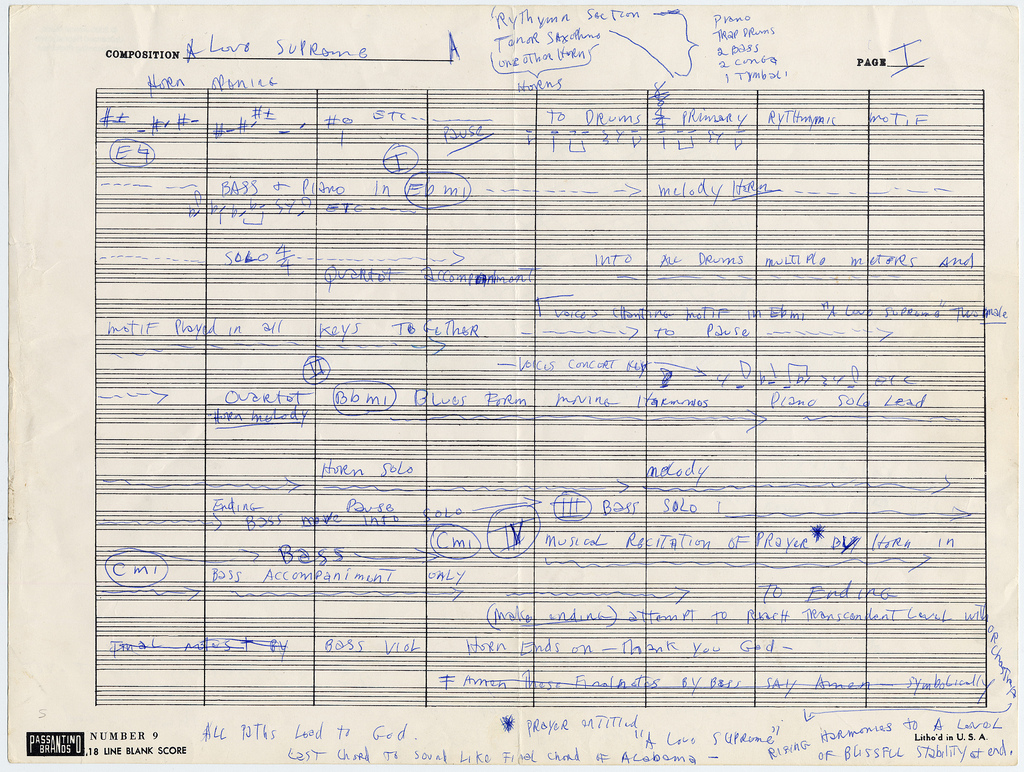 Yes, the note at the bottom reads "All Paths Lead To God", a sentiment which is echoed in Coltrane's liner notes for the album.  Openculture points out...
The piece is made up of a progression of four suites. The names for each section are not on the manuscript, but Coltrane eventually called them "Acknowledgement," "Resolution," "Pursuance" and "Psalm."
We love to see music -- especially landmark pieces like this -- visualized.  Perfect that this comes in the form of its creator. Read more about it here or listen to an NPR documentary on A Love Supreme below.