VIDEO | Hydrofoil @ Permanent Records - RSD 2016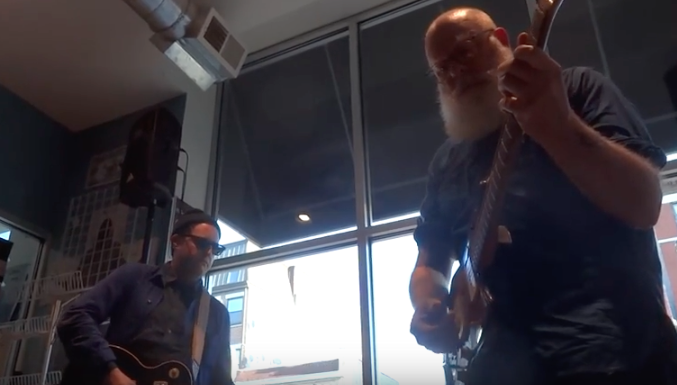 This a new band for me, and a little research shows it's a relatively new band period.  But I like what I'm hearing, and felt that these two videos were more than worthy of a post.
We recently shared video captured by seijinlee of Ryley Walker and Charles Rumback's Record Store Day performance.  It turns out they weren't the only ones turning out adventurous music at Permanent Records that day.
Hyrdofoil complements that duo quite nicely, with high-intensity, driving, dual-guitar instrumental rock.  With recent gigs in Chicago opening for Torotise and 11th Dream Day, and an pretty complete Chicago indie rock resume, I'd say we should be keeping a closer eye on them.