On TV | Jaga Jazzist at Pritzker Pavilion, Millennium Park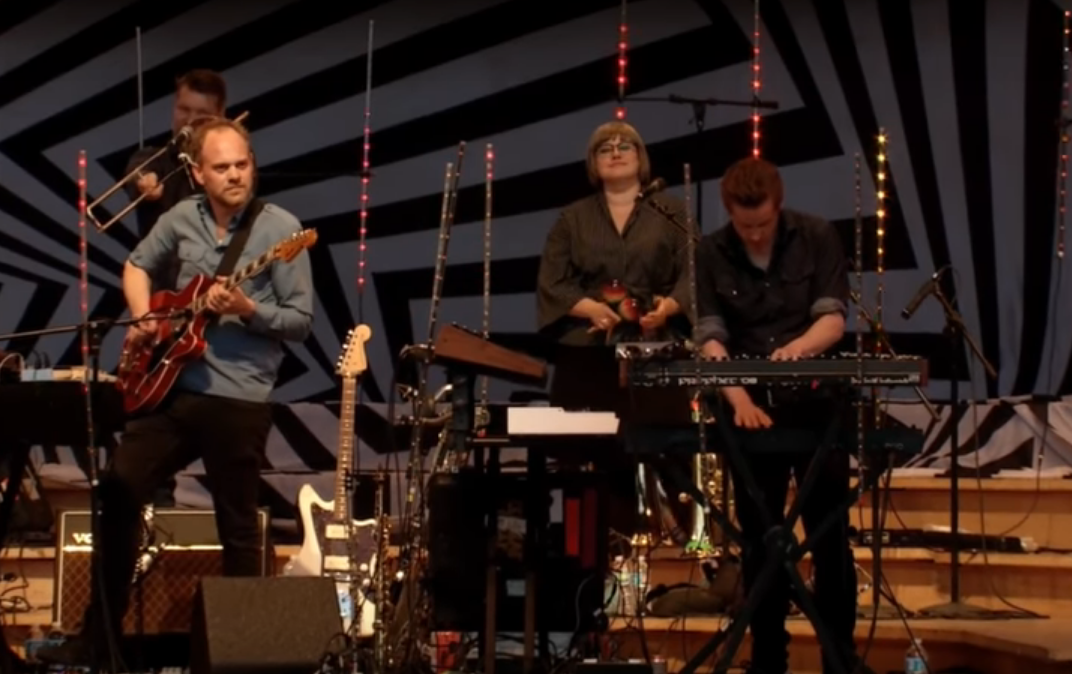 On TV features a quick recap of some of the music we're playing at the Tomorrow's Verse headquarters.
Who: Experimental Norwegian progressive jazz band Jaga Jazzist
What: A full, pro-shot video from the band's recent performance at Millennium Park Summer Music Series
You Need To Know: With eight extremely talented members and more than two decades of experience, Jaga Jazzist have truly become one of the most interesting and engaging instrumental acts of our time. Their recent performance at Pritzker only proves this true, with a genre-defying set that keeps listeners on their toes.