Smithsonian Releases Crowd-Sourced Rock 'N Roll Photo Book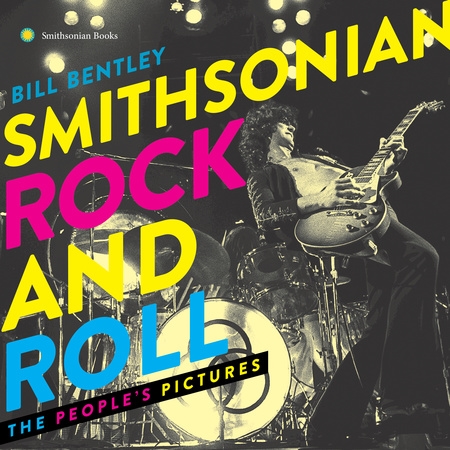 The Smithsonian Institution has completed its massive rock 'n roll project, publishing a photo book that chronicles rock history in a truly unique way.
Smithsonian Rock and Roll: Live and Unseen is out today, collecting photos from hundreds of photographers.
In 2015, the institution launched a crowd-sourcing website that asked fans to submit their rock-related photography, then highlighting favorite submissions from each month. Many of these favorites then made it to publication.
"We want rock 'n' roll as seen through your eyes: at clubs, concerts, festivals, and beyond," the site says.
Users can still scroll through thousands of submissions accepted by the site, with a wide range of artists and subgenres represented.
Many of the photos submitted had never been seen before, despite featuring iconic artists and moments in rock history. From David Bowie and The Rolling Stones to Radiohead and Red Hot Chili Peppers, there's a little something for everyone. 
The book was curated and authored by Bill Bentley, vice-president of Warner Bros. Records and former A&R director at Concord Music Group. 
It's certainly a creative and modern idea, and yielded some fascinating images. Check the book out on Amazon here.