FESTIVAL WATCH | Green Music Fest Announces Headliners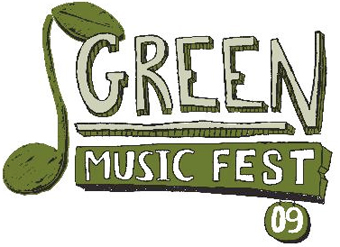 Festival Watch is a Tomorrow's Verse feature where we break down festival news into the facts you need to know.
Wicker Park Bucktown Chamber Of Commerce has announced the headliners for its annual Green Music Fest, which takes place June 10 and 11 on Damen Ave between North and Schiller.
Headliners To Watch
The headliner for Saturday, June 10 will be JD McPherson. With a strong Chicago following and an equally strong discography to back them, this band seamlessly melds 50s and 60s rock 'n roll with rockabilly and R&B. The band puts on an extremely energetic live show, which should be a perfect fit for the outdoor festival.
 Sunday, June 11 will feature July Talk and Lucero on separate stages.
Canadian alternative rock band July Talk is a perfect fit. Though the band has only two full-length albums behind them, the hype behind the group remains both constant and deserved. With guttural vocals traded between male and female singers and a no-nonsense style of hard-hitting rock, the band has won a Juno award as well as developing a diehard base of followers that continues to fill their sold-out shows. Aggressive and well-written, July Talk's music will bring a definite energy to Green Fest this year.
Often dubbed as a "country-punk" outfit, Memphis-based Lucero have remained a relevant force in the music scene for nearly 15 years. Combining soul, rock and country into a seamless whole, Lucero have carved out a strong following in the alternative-country scene. Their relentless touring and prolific writing has left them with much to offer in a live setting, making them a band certainly worth checking out at the festival.
You Need To Know
More bands performing at the festival are to be announced in the coming months.
In its ninth year of existence, Green Music Festival embraces environmentally conscious and green technologies, including an entirely bicycle-powered stage and eco-friendly education stations. Vendors offer green products, while Lagunitas provides beer.
The festival takes place from 12-10pm daily, with a $10 donation suggested at entrances that offers attendees a reusable stainless steel cup to use without creating waste.