Festival Watch | West Fest
Festival Watch is a Tomorrow's Verse feature that breaks festival news into the facts you need to know.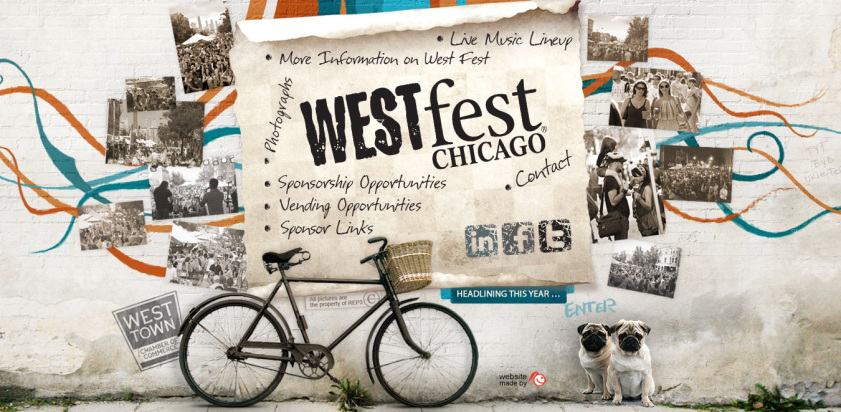 West Fest – July 6-8
Headliners To Watch
Kevin Morby – Though long known as the previous bassist of Woods that left the band to embrace a solo career, Kevin Morby has truly flourished as an artist of his own, his lackadaisical brand of folk songwriting blending a modern indie sound with classic influences. Morby will perform on Sunday night.
The Make-Up – Reuniting for a short tour, The Make-Up is a post-punk band from the 90s fronted by Nation of Ulysses vocalist Ian Svenonius in addition to other prominent members of that scene. Expect a dark, hard-rocking set from these professionals on Saturday.
Joey Purp – Chicago hip-hop artist Joey Purp has become a household name in the local scene, known as a founding member of the Savemoney collective. Known as much for his constant collaborations with other famous artists as he his for his solo work, the artist will bring an energetic set to his hometown on Friday night.
The Undercards
Cut Worms – Pulling influence from the mid-60's rock scene, Cut Worms plays a nostalgic brand of music that combines doo-wop, classic rock and garage rock into a concise whole. Light-hearted and fun, this songwriter is one you'll want to see at West Fest.
Shame – Post-punk band Shame released their debut record this year and have been making large waves in the music scene thanks to their dark, eclectic songwriting. The band will be a perfect opener for The Make-Up's headlining set.
Local Talent
Ohmme – Local duo Ohmme features two female vocalists performing over sparse, clean indie-rock arrangements. A unique sound that focuses on lush vocal harmonies and minimalism, the set will sound great prior to Kevin Morby.
Derrick Carter – DJ Derrick Carter is considered one of the premier name's in the modern Chicago underground house scene. Carter headlines the DJ stage on Sunday night.
You Need To Know
Taking place in West Town on Chicago Ave. between Damen and Wood, West Fest is a family friendly festival that features two distinct stages, one focuses on rock and hip-hop and one focusing on DJ sets and house music. The festival features food, beer and other local businesses. The festival asks for a $5 donation to enter.
The Bottom Line
West Fest's strength may be in the way that it's curated, with each day seeming to cater to a specific scene. Friday features a shorter lineup focused on hip-hop, Saturday focuses on post-punk and heavier bands, and Sunday sees a lineup stacked with indie rock. Meanwhile, the DJ stage gives the option to take a break from the more focused main stage at any point. For only $5, West Fest is an affordable way to check out new music from local and national musicians and embrace the Chicago summer weather.
The Lineup
Empty Bottle Main Stage:
FRIDAY – July 6th
5:30 – oddCouple
7:00 – Sen Morimoto
8:45 – Joey Purp
SATURDAY – July 7th
1:30 – Ethers
2:45 – Anna Burch
4:00 – Varsity
5:30 – Cut Worms
7:00 – Shame
8:30 – The Make-Up
SUNDAY – July 8th
1:30 – Flamingo Rodeo
2:45 – Campdogzz
4:00 – Saint Pe
5:30 – Bush Tetras
7:00 – Ohmme
8:30 – Kevin Morby
Chicago House DJ Stage
FRIDAY – July 6th
5:00 – Andrew Emil
6:00 – DJ Heather
7:00 – Diz
SATURDAY – July 7th
12:00 – DJ Striz
1:30 – DJ Hiroki
2:30 – Phantom 45
3:30 – Hyperactive
4:30 – Jevon Jackson
5:30 – DJ Lady D
6:30 – Mark Farina
SUNDAY – July 8th
1:00 – Justin Reed
2:00 – DJ Intel
3:00 – Karl and Mark Almaria "Flying Almaria Bros"
4:00 – Miguel Martin "EchoDroides – DJ Set"
5:00 – John Mork
6:00 – John Simmons
7:00 – Paul Johnson
8:00 – Derrick Carter