Muddy Waters Honored With Massive Mural In The Loop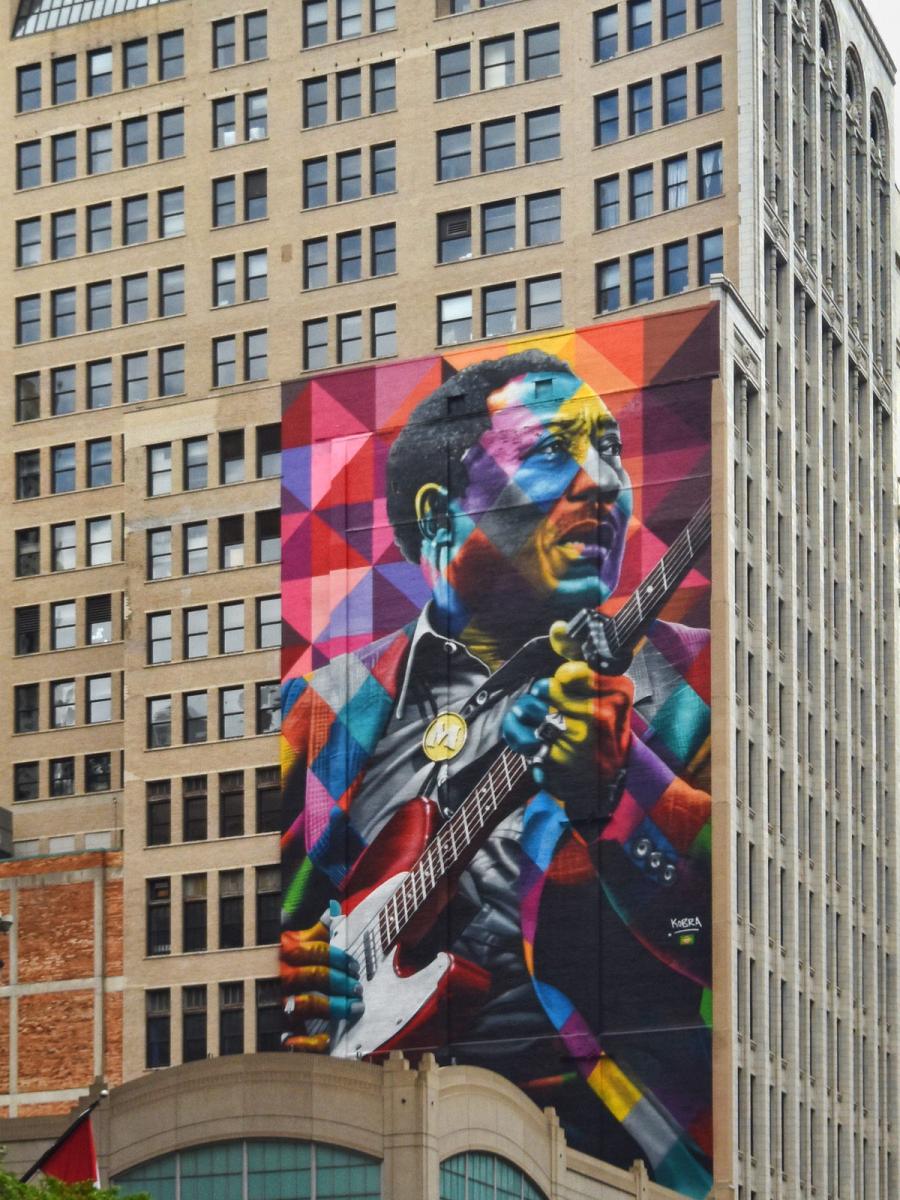 Photo | Terence Faircloth
City officials unveiled a 100-foot-tall mural of Muddy Waters downtown Chicago, displayed on a building on State and Washington streets.
Released to honor the musician and celebrate the opening of Chicago Blues Festival near its new location at Millennium Park, the mural is a bright, colorful portrait of the blues legend playing guitar and stands nine stories tall.
The mural was finished almost a year ago, but officially unveiled on Thursday at a ceremony that featured a performance from the Muddy Waters legacy band, which features two of the guitarist's sons and a number of past bandmates. It was designed and painted by Brazilian artist Eduardo Kobra.
Often considered 'the king of the blues,' Muddy Waters moved from Mississippi to Chicago in 1943, where he pioneered the sound of the electric blues, an inspiration for rock 'n roll to come.
Watch Sun-Times' recap of the ceremony below.