25 Years Of Widespread Panic: A Visualization
In celebration of the 25th anniversary of Widespread Panic, The Barn has created an InfoGraphic to attempt to put this incredible career and vast creative output into perspective.
Working from a 25 year timeline from the band's first show in Athens, GA in February of 1986, this graphic plots the band members, shows, and studio albums (plus one live release) that have defined this band and their legacy over two and a half decades. 
Shows and performances are color coded by the place they were played (legend is at the bottom).  I love how the visual tells the story of a Southern band, tirelessly building a regional following, and then branching out to bring its sound to the world  It's fun to spot epic runs ('96 Sit-n-Ski or Paris '98) by swaths of color, or perceive the evolution of Halloween or New Years runs in length and geography.
Check out how success has afforded them longer breaks and more stability, but Panic remains a band that never stopped making it's mark on the road, and pleasing its hard core Southern fan base.
Click the image for a larger view.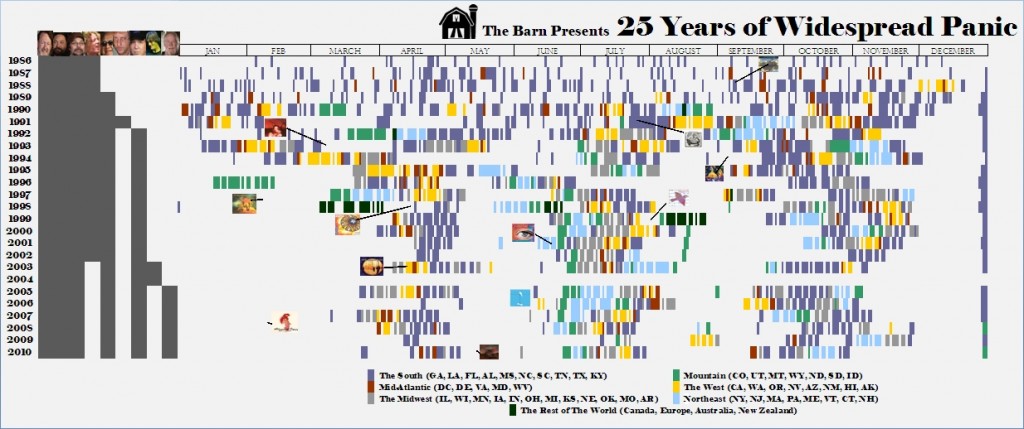 A full color printed poster is available for just $12.50, shipping included. Click the button below to complete the transaction (will direct you to paypal for payment and checkout).