Amazon Prime Begins Offering Exclusive, Intimate Concerts For Prime Members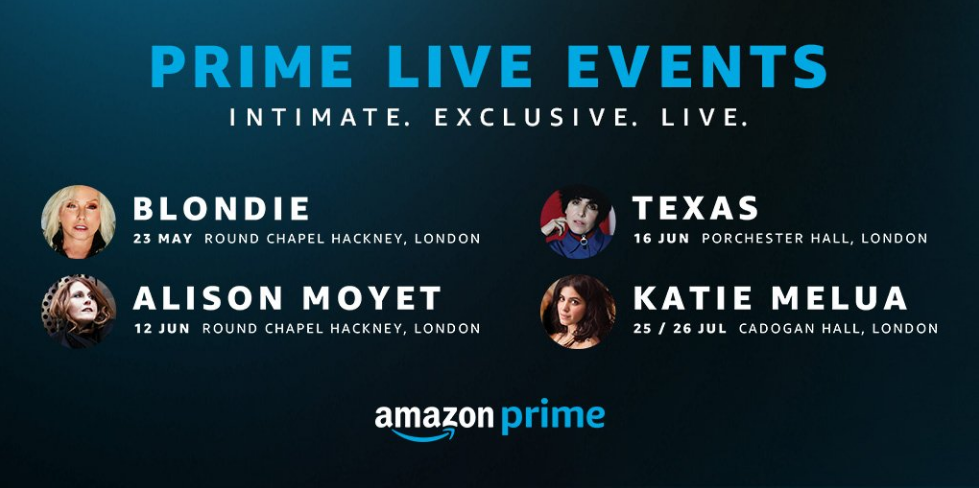 Amazon recently announced a new benefit to Amazon Prime membership: exclusive live concerts.
The company recently announced four performances in London throughout the summer with tickets only available to Prime members. This marks one of Amazon's first forays into physical benefits for its members, as Prime was typically associated with digital perks, online streaming services and, of course, free shipping.
The first sponsored event is set for May 23, with Blondie headlining the show. Tickets still cost roughly $100, but fans present would have the opportunity to see the New Wave pioneers in an intimate, 1,200 capacity theater.
The other London performances are Texas (6/13), Alison Moyet (6/12) and Katie Melua (7/24-25).
Promoted as "Prime Live Events," Amazon is using the slogan "Intimate. Exclusive. Live."
The only Prime Live Events currently are in London, and there is no word as to whether the promotion will expand to other cities or countries.