AUDIO | Daniel Bachman & Friends @ Empty Bottle 2/3/17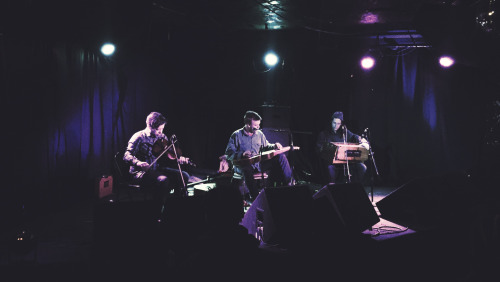 Joel Berk (@pfcidb) was back at the Empty Bottle with his trusty recording device and was able to capture this set by guitarist Daniel Bachman, the typically solo performer flanked by a few friends for a pair of tunes.  The whole show is available to download via his sweetblahg and is streaming below.  Here are some of Joel's notes...
DB took the stage with pals Jaime Fennelly (harmonium, whose amazing new record comes out soon on Paradise of Bachelors) and Eli Winter (shruti box) and wasted no time jumping into a newer-than-new-record drone-based piece. 

From there it was off to the races with a batch of tunes that I also caught last June at The Hideout. Each minimedley had grown considerably in the interim few months on the road, which is always great to see, and Old Country Rock has proven to be an awesome mid-set banger. Song for the Setting Sun, split on the new record, worked incredibly well as a two-part suite and proved that Bachman is one of the best acoustic players around right now (as if there was any doubt to begin with). DB brought Jaime & Jim back up for an extended/blissed-out trip through Untitled (which also closed the Hideout set), before bringing us back down to earth with a coda of Farther Along.