Causa Sui Offers 'Ju Blues' & More From Forthcoming Live Album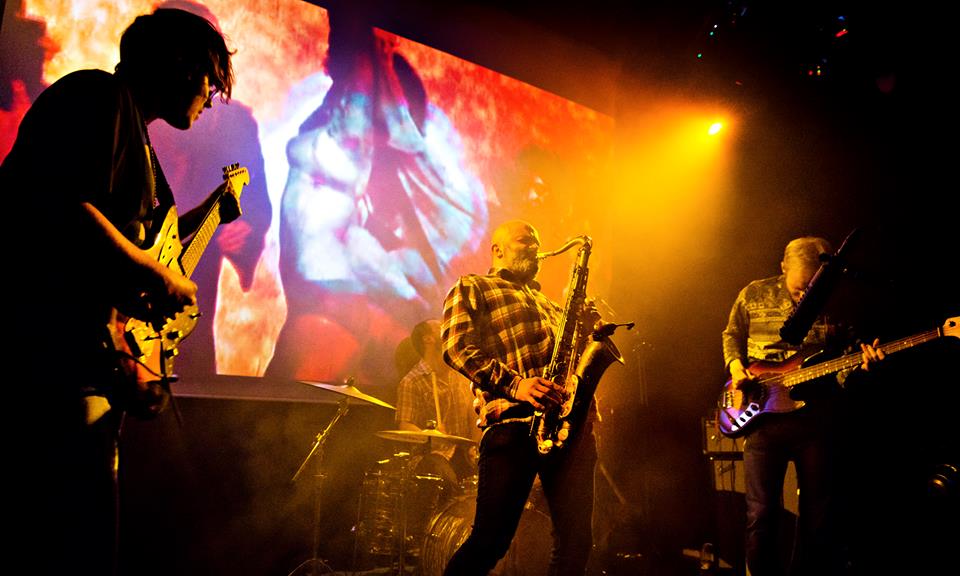 Our favorite Danish band is at it again, blending classic rock, stoned out, fuzz-drenced psychedelia and free-wheeling improv brilliantly on the new LP Live in Copenhagen.
They dropped the first track on SoundCloud, and if you've got the 11 minutes and a few synapses to spare, this is one hell of a ride.
Culled from two shows in 2013 and 2016, it will be available soon from El Paraiso Records.
UPDATE:  The second track from this record has been released to YouTube....
.... and more details have emerged, including the news of a Coltrane cover to close the set.
 140 minutes worth of music - recorded at the release parties of Euporie Tide & Return To Sky. Full tracklist:

Jazzhouse

01 Rip Tide 6:38
02 The Source 4:42
03 The Juice 8:53
04 Mondo Buzzo 8:35
05 Dawn Passage 9:48
06 Eugenie 8:00
07 Ju-Ju Blues 10:45

Dragens Hule pt. 1

01 Eternal Flow 13:01
02 El Paraiso 12:20
03 Mireille 7:39
04 Portixeddu / Tropic Of Capricorn 15:22

Dragens Hule pt. 2

01 First Communication 6:30 (Agitation Free)
02 Homage 9:28
03 Red Valley 10:13
04 Euporie 11:58
05 A Love Supreme 16:47 (John Coltrane)
Here's a "trailer" for the forthcoming album, because apparently that's a thing.
Please. Come. To. America.