Poster: Widespread Panic & Tedeshi Trucks Chicago 2014 by Chuck Sperry
It seems like every time Panic rolls through town, they bring with them another fine souvenir print.
The Summer 2014 edition is by Panic poster veteran Chuck Sperry, whose work will also be on display in Paris (!) this year.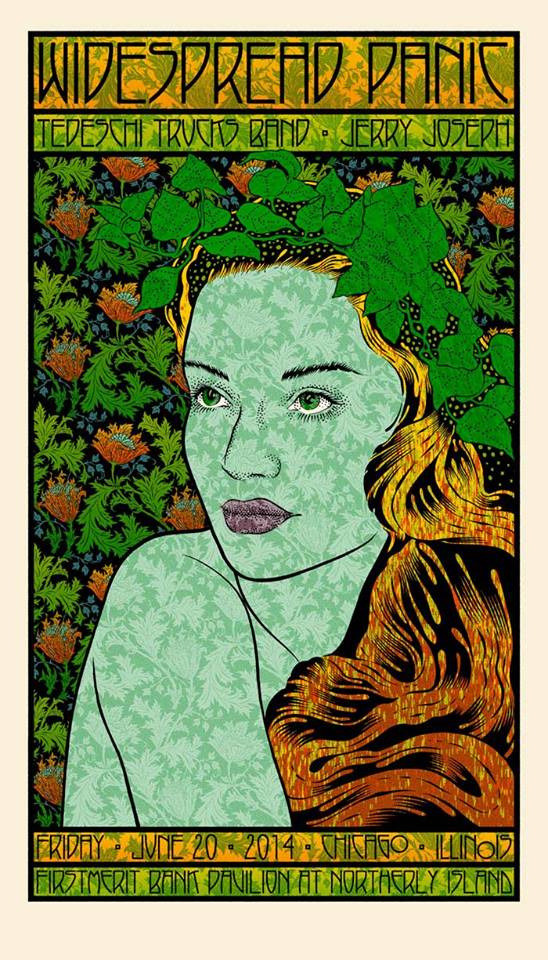 Widespread Panic Northerly Island 2014 Poster
Though not a tribute to the city like previous offerings, you've got to love Sperry's images, patterns and colors.  These are a limited edition of 425 and will be limited to one per transaction.  Go get 'em.