Festival Watch | Dunn Dunn Fest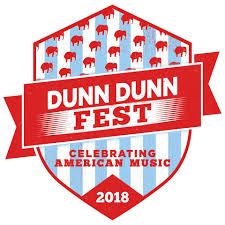 Festival Watch is a Tomorrow's Verse feature where we break down festival news into the facts you need to know.
Dunn Dunn Fest – February 15-17
Headliners To Watch
Moonrise Nation – A local, female indie-pop band, Moonrise Nation features gorgeous, soulful vocals over well-arranged, slow-burning instrumentals. With influences ranging from alternative to soul to jazz, you'll find a lot to like in this band's live set.
JC Brooks Band – Originally known for The Uptown Sound, JC Brooks has been a longstanding force in the Chicago music scene. With great songwriting and emotionally-charged, soulful vocal performances, he's a great choice to headliner this festival on Friday.
Toronzo Cannon – Chicago-based blues band Toronzo Cannon has a powerful, electric sound, with commanding vocals and hard-hitting songs. Naturally, the live show is a force to be reckoned with.
The Undercard
The Hoyle Brothers – A longtime staple of Chicago's country music scene, the Hoyle Brothers have a classic honky tonk sound that will quickly get you dancing.
Michigander – Michigander features well-written, often infectious indie-rock tunes that sound great in a live setting.
Alanna Royale – A six-piece, female-fronted soul band with a powerful, horn-laden sound to match her strong vocals, Alanna Royale's sound will be hard to contain in Fitzgerald's small space.
You Need To Know
This is the first year that Dunn Dunn Fest will take place in a single venue, Fitzgerald's, as opposed to being scattered across multiple. Tickets for Thursday cost $15, and tickets for Friday and Saturday will each cost $20.
The Bottom Line
With a focus on local and Midwestern talent, Dunn Dun Fest is the perfect chance to catch up-and-coming bands in an intimate and classic Chicago-area venue. Tickets are cheap, considering the number of bands performing each night, and with little else going on in the dead of winter, why not go check out some of your city's best musicians?
The Lineup
Thursday, 2/15 – Moonrise Nation, Michigander, Emily Blue, The Hoyle Brothers, Allegra Malone & The Revival, MilkMoney
Friday, 2/16 – JC Brooks Band, Charley Crockett, Blackfoot Gypsies, The Heavy Sounds, Wild Earp, Cole DeGenova, Bailey Dee & Her Late Night Bait, Bonzo Squad, Fox Crossing String Band, Gar Clemens, Scientific Map
Saturday, 2/17 – Toronzo Cannon, Alanna Royale, Hannah Wicklund & The Steppin' Stones, Matthew Ryan, The High Divers, Ryan Joseph Anderson, Carson McHone, Josefina, Chicago Funk Mafia, The Family Gold, Ian Leith
A playlist courtesy of chicagomixtape.