Toyota Park Becomes SeatGeek Stadium, Promises Renewed Music Focus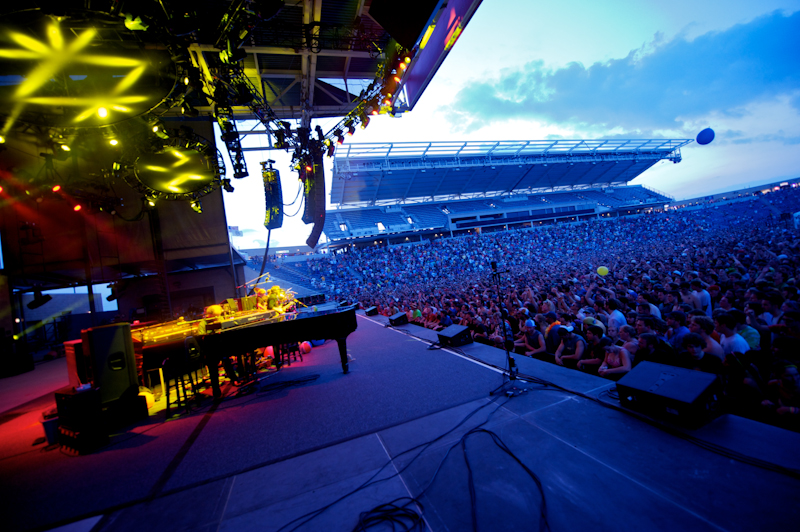 Most Chicagoans know Toyota Park as the home of the MLS Chicago Fire (or the newer women's Red Stars team).
But most of our readers will associate it with a pair of Phish concerts at the Bridgeview venue in 2009.  It was also the home for Eric Clapton's Crossroads Guitar Festival in 2007 & 2010.
Those events provided the promise for a Chicago music venue that was never quite realized.  In the years since, major concerts have moved away from suburban locations like this and towards city venues like Wrigley Field, Northerly Island, and Soldier Field.
But after this soccer season, the building will be rechristened SeatGeek Stadium, after the ticket resale site.
And with it comes a reinvestment in the facility and surrounding area.  Plans include a new hotel, restaurants, and retail that could create a compelling alternative for music events that have moved elsewhere.
A press release states that SeatGeek will work with the village of Bridgeview, "to bring more live programming to the venue, including premier concerts, music festivals and international sporting events."
Many factors will go into determining the success of this venture -- or whether these types of events would ultimately yield a return of Phish or similar acts by next summer.  There are trade-offs for cost, size, access, and prestige when deciding to book here -- even the new sponsorship may play a role.  Here's hoping they can find a sweet spot and book events to please artists and fans going forward.