Fight For Your Right To Party: The Infographic
Craig Robinson makes some absolutely beautiful baseball related infographics at Flip Flop Flyball.  He put that skill to work over the past weekend to create this elegant map of the words in Beastie Boys' "(You Gotta) Fight For Your Right (To Party)".
Every dot represents one word of the song.  The colors, of course, are which of the three MCs are delivering the rhymne.  Pretty cool.
I decided to make it a bit more interactive, by adding a PLAY button above to listen while viewing and by making the chart clickable -- a click will reveal the complete lyrics, remove your mouse from the image to see the original dot chart.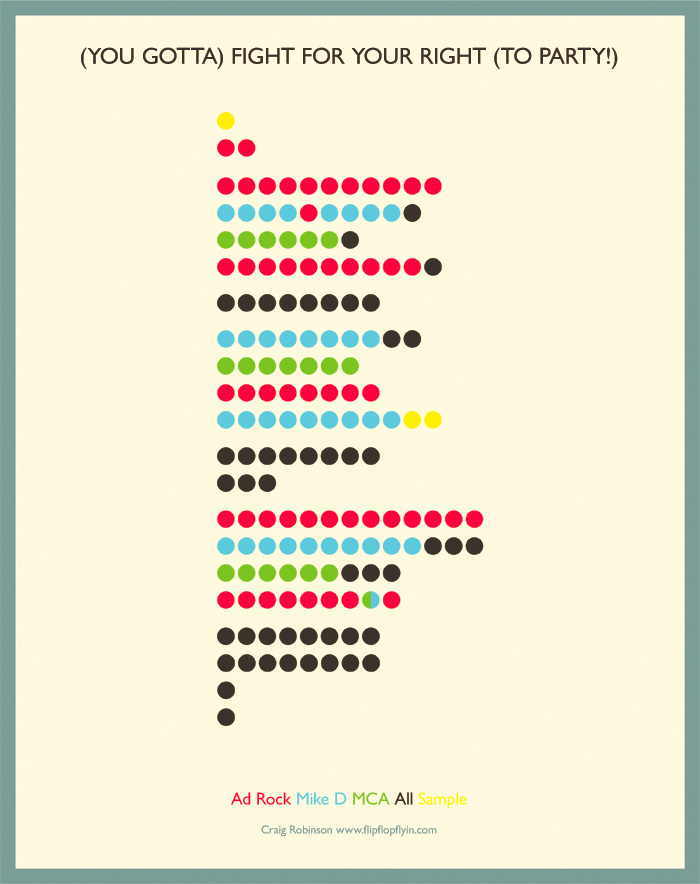 If the mere creation of this thing isn't cool enough, Craig is making a the high resolution file for this available for free if you were interested in a print.  His only ask?  Please donate a little something to a cancer charity in memory of Adam Yauch.  Deal.
Mediafire link to the hi-res file: fightforyourright.zip