Larry McCray, Cubs Fuel Winning Spirit @ Fitzgerald's 11/1/16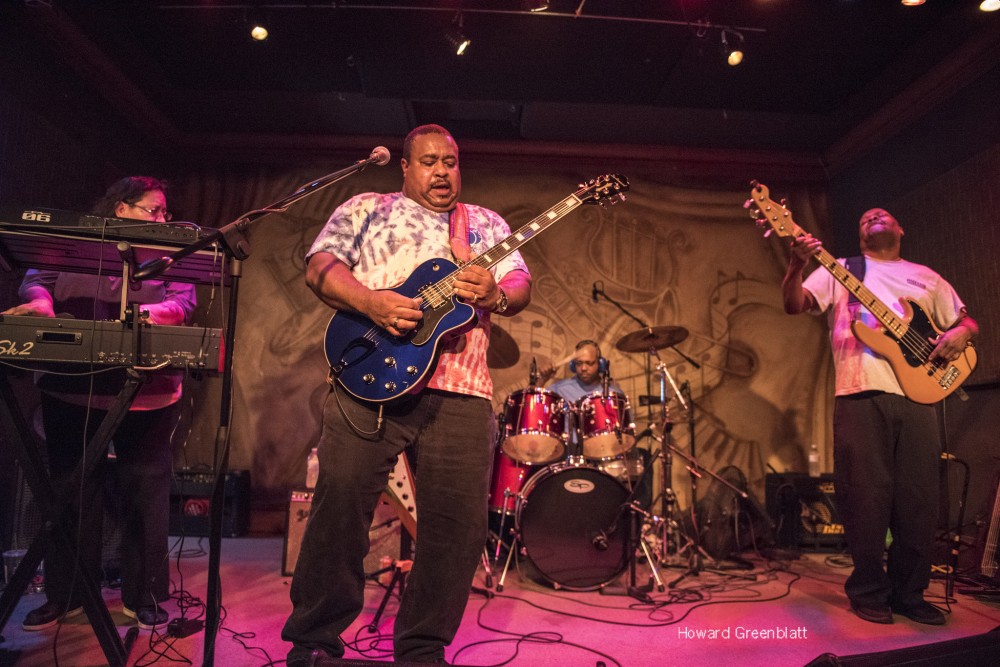 People walked away happy from FitzGerald's Tuesday whether you were there for an outstanding blues show or you were more interested in cheering the best team in baseball on to victory.
FitzGerald's hosted Tom Marker's Bluesday Tuesday and set up their patio to feel like Wrigley complete with huge screen TVs and bleachers.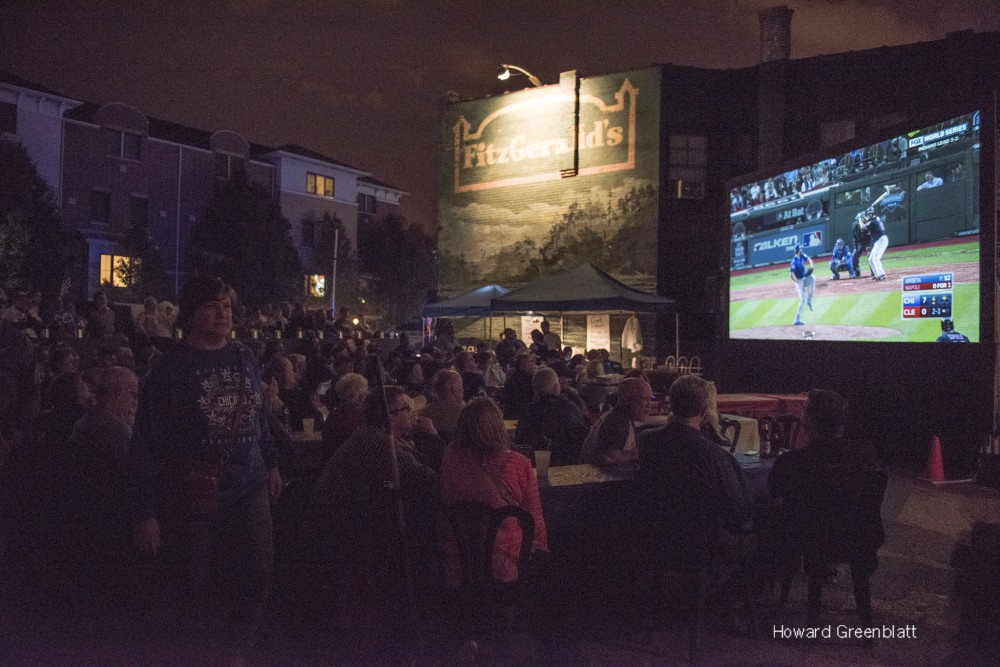 While the Cubs' fans were relishing their W, Larry McCray was killing it in the big room with great song selection, sweet harmonies and searing guitar.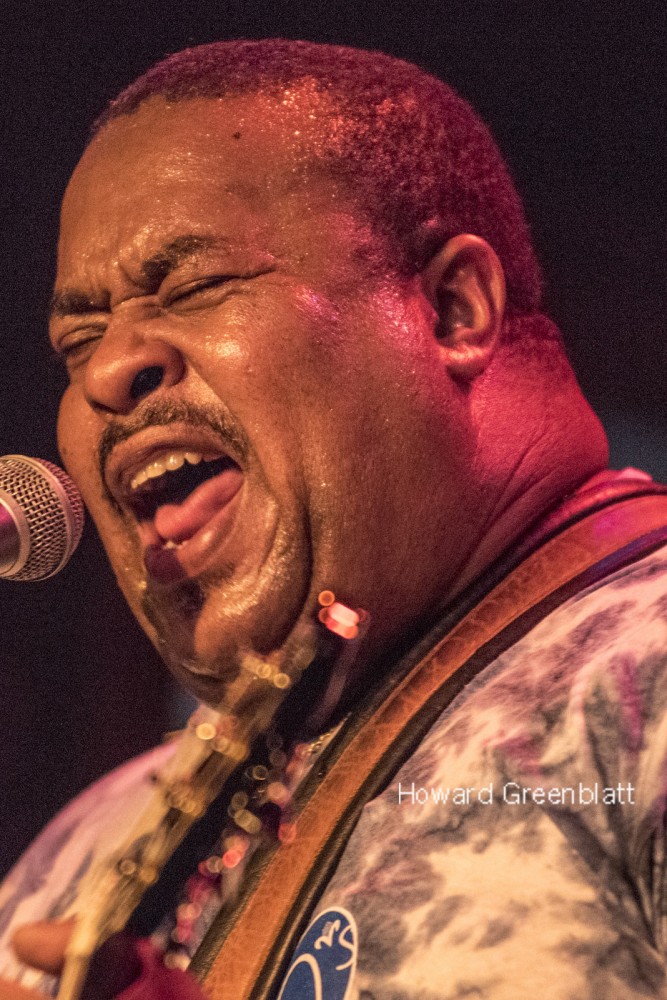 Backing Larry are Steve McCray (drums), Kerry Clar (bass) and Ms.Clever (keys).  All three chime in on the background vocals.
The party continued for a second set when Larry called up drummer Sandra Ann DeFiore and harp master Billy Prewitt to join in the fun.  It would be another night before the Cubs were crowned world champs, but everybody was a winner on this night.