Photos | Kongos & Elle King @ Taste Of Chicago 7/7/16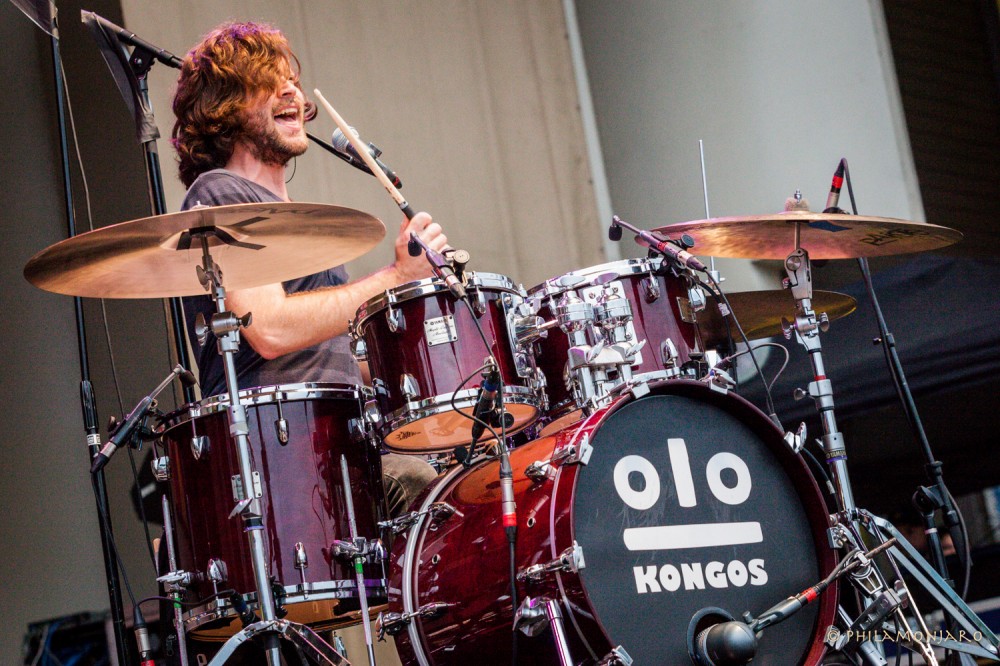 Despite a threatening sky, music fans stuck it out in a mild rain to see the double bill of The Kongos and opener Elle King on the second day of the annual Taste Of Chicago.
Both acts shared an unbridled energy on stage, with hooks and melodies that grabbed even folks unfamiliar with their music.
Kongos is a group of brothers from Arizona-by-way-off-South Africa, the sons of musician John Kangos.
The accordion intro in their recent hit "Come With Me Now" actually nods to a distinct South African sound that can resonate no matter where you're from.  Along with tracks like "I'm Only Joking", "Take It From Me" and "I Want To Know", the band seems poised to become the kind of pop-rock hitmakers that are few and far between nowadays.