PHOTOS / MEDIA / NEWS | Umphrey's McGee Gives Chicago What It Wants
Photos: Tara Gracer Design & Photography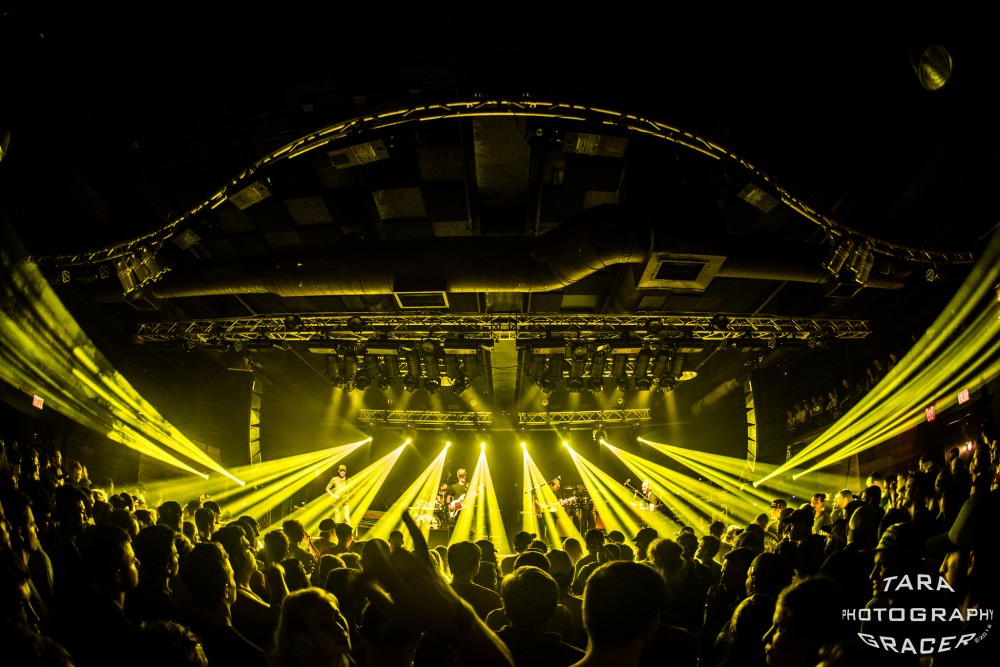 In the social media age, one way to keep your brand into the public's mind is to constantly have something new to share.
Since Umphrey's McGee touched down at Chicago's Concord Music Hall for a North Coast Music Festival after show, they've had more than enough to keep fans -- espcially here in Chicago -- pretty happy.
With Tara's excellent photography, we have proof that super fans were getting exactly what they wanted as early as that Saturday night, but since then, we've learned so much more.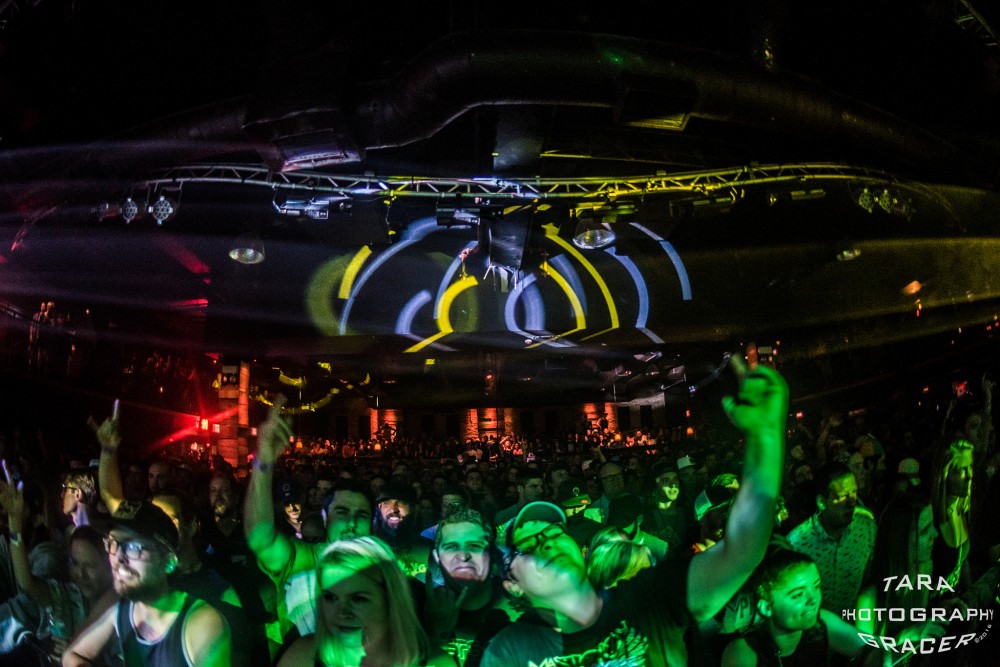 But things started off with their first Chicago show proper in two years and, unlike the show schedule for the next night, it was a two setter.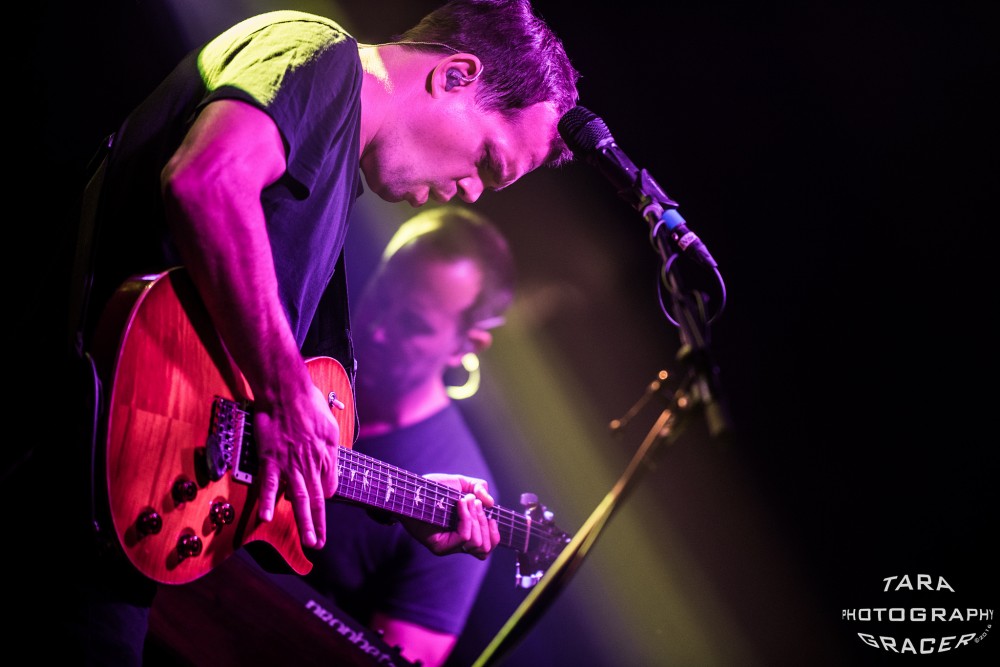 The Chicago location wasn't the only thing that gave it a retro fell.  The late night setting was a throw back to just few years ago when UM prowled clubs more often than the theater circuit.
Luckily, Jefferson Waful's light rig can still light up the smaller confines of the Concord just fine, and it hardly even seems scaled down from the bigger rooms and arenas.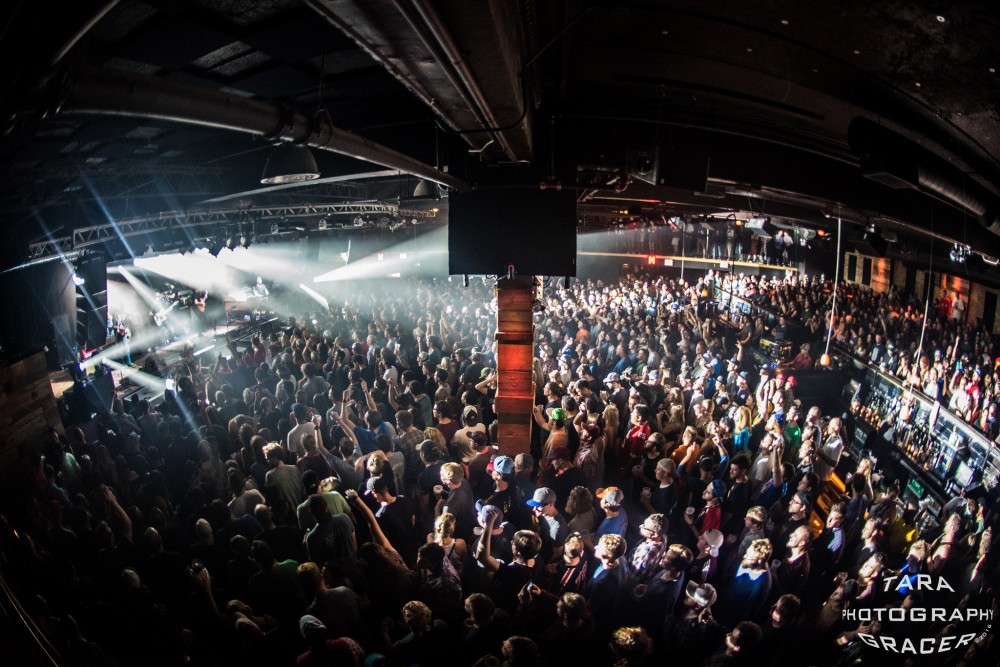 As for the music... While guests, debuts and bust-outs dominated on the next night, Saturday was just good old-fashioned UM, with longish jams in several of the tunes.  Have a listen via archive.org (or download for later)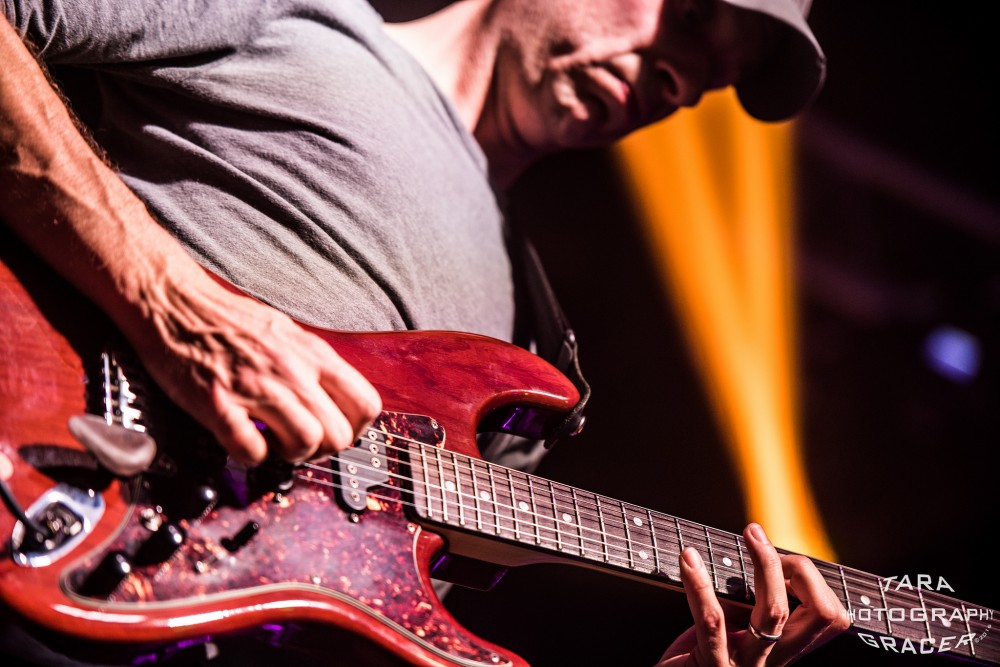 While many expected an New Year's announcement that night, the band held out until they took the big stage.  But when they did, boy did they give Chicago what it wanted: three nights spanning two venues in the city's Uptown neighborhood.
For a band who has taken the NYE show "on the road" in the last few years -- and all but ignored their "home" market -- the news was a relief (though hardly shocking for those who followed closely).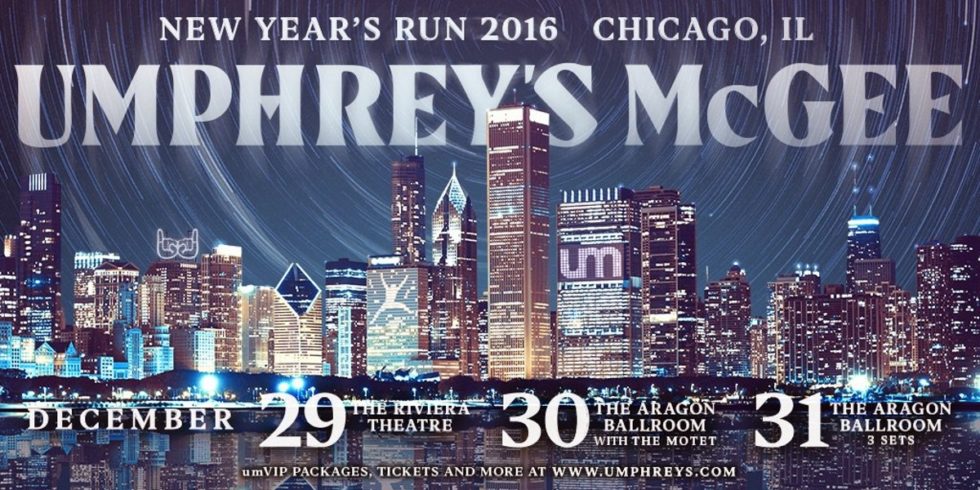 But the news didn't stop there.  A few days later the exact venues were announced, along with the coup of grabbing Colorado funk outfit The Motet to open on the 30th. 
Alhtough a limited amount of three day passes were made available directly from Umphrey's, the public on-sale begins this Saturday, September 17 at 10:00 a.m.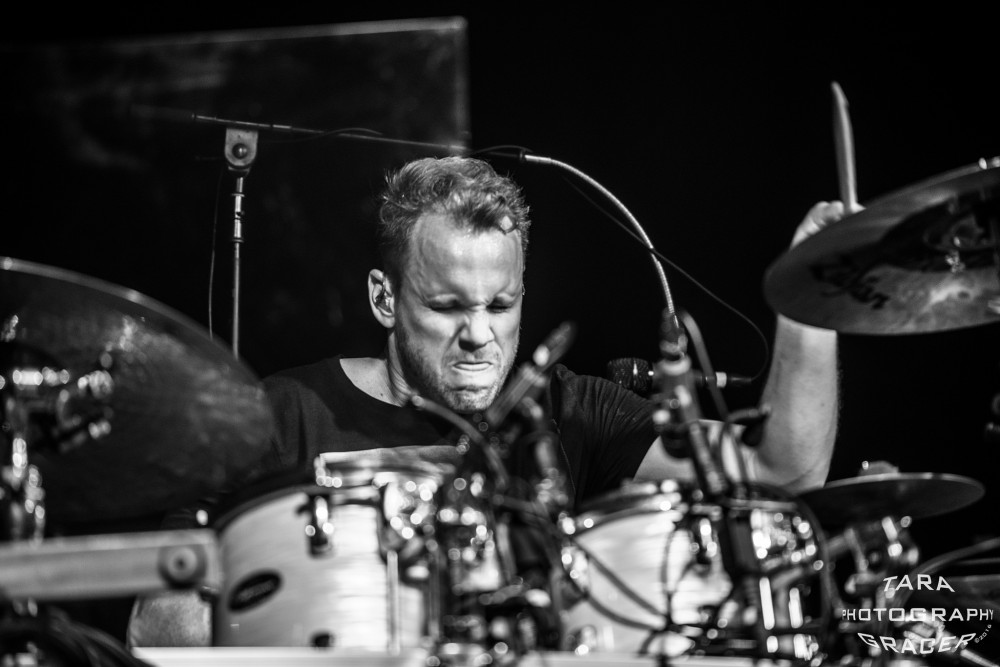 Enough news for you?  Well how about the release of a forthcoming all mash-ups studio album called ZONKEY (yes, that's a real name for a Zebra / Donkey hybrid).
Here's the first track, a wild ride through Radiohead's "National Anthem", Beck's "Loser" and Phil Collins' "In The Air Tonight"
With a steady stream of mash-ups scheduled to be released into the wild before the albums's official realease on November 11th, a curated ZONKEY Pin Series, and more tour dates this fall, there's plenty to keep UMphreaks -- in Chicago and everywhere -- satistfied.
Check out the rest of Tara's Concord photo album and the full ZONKEY tracklist below.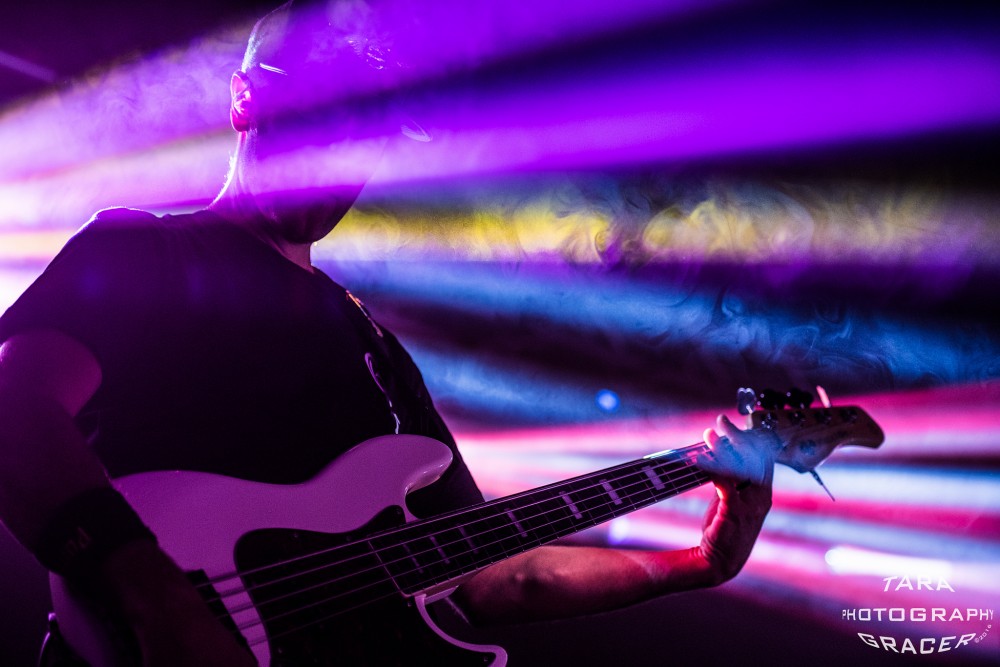 ZONKEY Track Listing
"National Loser Anthem"
"National Anthem" (Radiohead) + "Loser" (Beck) + "In The Air Tonight" (Phil Collins)
"Life During Exodus"
"Life During Wartime" (Talking Heads) + "Exodus" (Bob Marley) + "City of Tiny Lites" (Frank Zappa) + "25 or 6 to 4" (Chicago)
"Can't Rock My Dream Face"
"Rock With You" (Michael Jackson) + "Can't Feel My Face" (The Weeknd) + "Dreams" (Fleetwood Mac)
"Sad Clint Eastwood"
"Sad But True" (Metallica) + "Clint Eastwood" (Gorillaz)
"Electric Avenue To Hell"
"Highway To Hell" (AC/DC) + "Electric Avenue" (Eddy Grant) + "The Triple Wide" (Umphrey's McGee)
"Ace Of Long Nights"
"Ace of Spades" (Motörhead) + "It's Gonna Be a Long Night" (Ween)
"Sweet Sunglasses"
"Sweet Dreams" (Eurythmics) + "Sunglasses at Night" (Corey Hart) + "Electric Feel" (MGMT)
"Strangletage"
"Stranglehold" (Ted Nugent) + "Sabotage" (Beastie Boys)
"Come As Your Kids"
"Kids" (MGMT) + "Come As You Are" (Nirvana) + "You Spin Me Round (Like a Record)" (Dead or Alive)
"Frankie Zombie"
"Thunder Kiss '65" (White Zombie) + "Relax" (Frankie Goes to Hollywood) + "Have a Cigar" (Pink Floyd)
"Bulls On The Bus"
"Bulls On Parade" (Rage Against the Machine) + "Mark On the Bus" (Beastie Boys)
"Bittersweet Haj"
"Hajimemashite" (Umphrey's McGee) + "Bitter Sweet Symphony" (The Verve)