Trump vs. Daft Punk | Watch The President Frown Through Bastille Day Parade Performance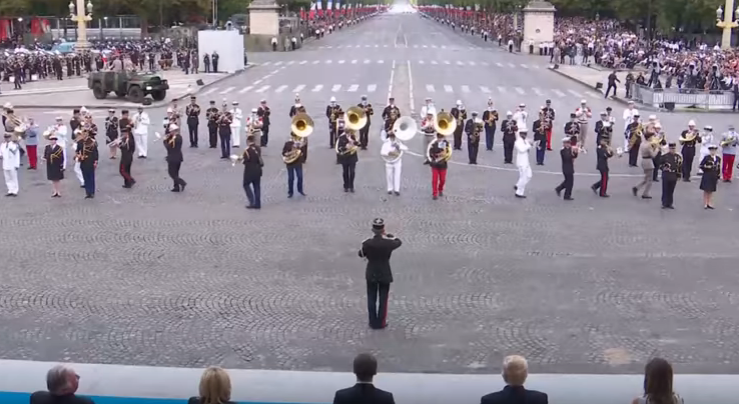 President Trump joined French President Emanuel Macron for the nation's celebration of Bastille Day.
Amongst the most important holidays for France, the parade ended with a celebration of their hometown musical heroes, Daft Punk, where a marching band played a medley of "Get Lucky," "Harder, Better, Faster, Stronger," and "One More Time."
With the American and French leaders in their presence, the performance was actually pretty incredible, and of note in its own right. But the real news wound up being Trump's reaction.
The president sat through the performance frowning and apparently clueless as to what was being played, looking hilariously despondent.
So that clearly wasn't Trump's thing. But maybe there are solutions? Maybe he'd prefer this Daft Punk performance from the Russian police?
Or maybe some Trump-shaped ecstasy pills, a new European trend, could get him smiling?