Whose Hat Is This? The All-Improvised TTB Offshoot Is At It Again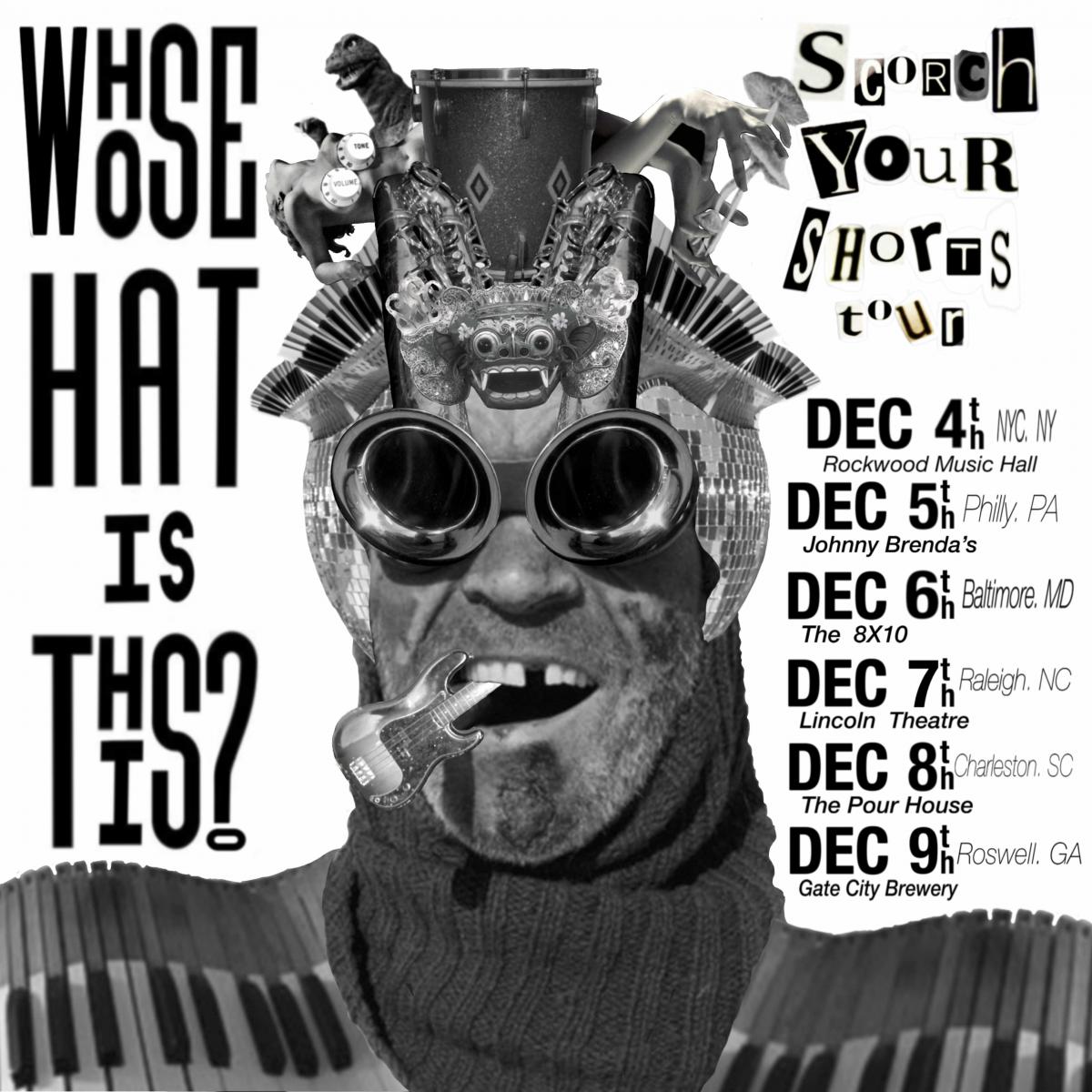 [Update 12/13 - Some pretty good media was captured from the Philly show, scroll down to check it out below]
We were pretty excited when Whose Hat Is This? released their improvised album earlier this year, so why not crank up the hype again as they are about to play a string of dates in the U.S.?
If some of Tedeschi Trucks Band's more far-out improvisations get you going, you'll dig what bassist Tim Lefebvre,  saxophonist Kebbi Williams, and drummers JJ Johnson and Tyler "Falcon" Greenwell cook up in Whose Hat Is This?.
The foursome played a pair of sold-out shows this fall, but haven't gotten together for a run like this in well... ever. Here they are in action during an early 2017 gig in DC.
Their debut album is definitely worth a listen and is available on BandCamp.
Tour Dates:
Dec 4 New York, NY @ Rockwood Music Hall
Dec 5 Philadelphia, PA @ Johnny Brenda's
Dec 6 Baltimore, MD @ The 8x10
Dec 7 Raleigh, NC @ Lincoln Theatre
Dec 8 Charleston, SC @ The Pour House
Dec 9 Roswell, GA (Near Atlanta) @ Gate City Brewery
Update 12/13
Here's the full show from Johnny Brenda's in Philadelpha.
Video, courtesy of edtyre1
They have also provided streaming and downloadable audio.
Download Entire Show (via archive.org)