Studio Verse | Funk & Soul Sessions
Studio Verse is a Tomorrow's Verse feature that collects the best television and radio station recording sessions from our favorite musicians.
In today's edition, we explore a collection of funk and soul driven sessions that have surfaced recently.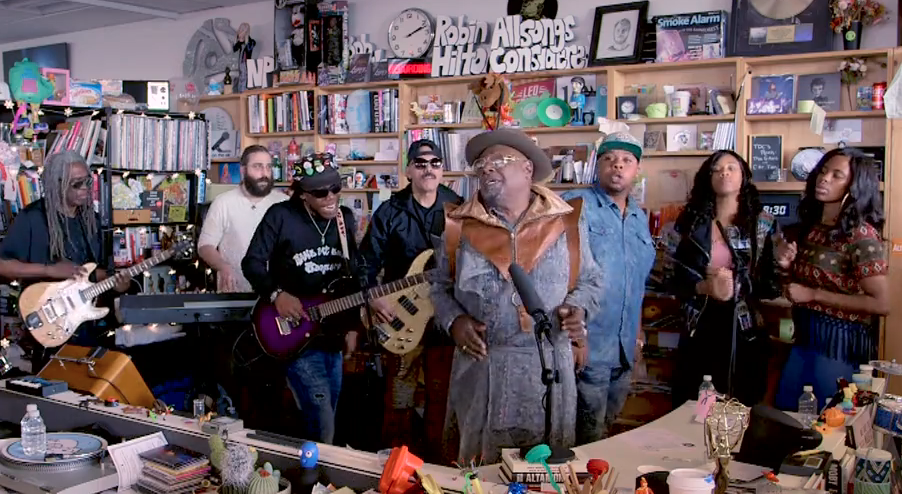 George Clinton & The P-Funk All Stars – NPR Tiny Desk Concert
P-Funk founder George Clinton brought his current touring band to NPR's studios to perform three classic Parliament songs from the 70s. Crammed into the small office space, the nine-piece band still brings their known brand of funky grooves, even getting the NPR employees to cheer and clap along.
Nathaniel Rateliff & The Night Sweats – KEXP
Having recently released their excellent sophomore record, Tearing At The Seams, soul revivalists Nathaniel Rateliff & The Nightsweats stopped by the KEXP studios to perform four songs from the record along with a short interview.
Lake Street Dive – YouTube Performance
To promote their upcoming record, Free Yourself Up, soul and jazz influenced Lake Street Dive shared a live recording of "Good Kisser," our first taste of the new material. Warm upright bass, background harmonies and organ back the gorgeous vocal performance, a keen melodic sense making the single insanely catchy.
Jamilia Woods – NPR Tiny Desk Concert
Chicago soul singer Jamilia Woods is one of the most exciting artists to come from our city in recent years. Combining political lyrics and gorgeous vocals over a smooth, jazz-influenced musical backing, her performance at NPR is nothing short of beautiful.