Late Night Roundup | Conor Oberst's Better Oblivion Community Center, Greta Van Fleet, Leon Bridges & More
Watch some of Tomorrow's Verse's favorite artists hit the promotional, late-night television circuit.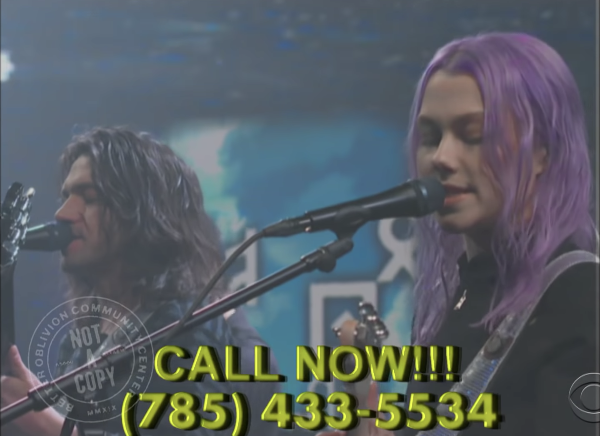 Better Oblivion Community Center on The Late Show with Stephen Colbert
A new and excited project from Bright Eyes' songwriter Conor Oberst and boygenius' Phoebe Bridgers emerged this week after much speculation as Better Oblivion Community Center. The band released an incredible eponymous record on Thursday that highlights their songwriting expertise in an indie-folk style, and performed for the first time on Colbert's show. With the album art based on a loose concept about a wellness retreat, the band's performance is equally conceptual, featuring an old-school, VHS style shoot that sticks to the theme. But don't be fooled by the excessive shoot - the music and performance is amazing, as expected.
Greta Van Fleet on Saturday Night Live
Zeppelin-esque rockers Greta Van Fleet has blown up quickly in the last couple years, landing the young, Michigan band a coveted spot on SNL. A band that definitely shines brightest in a live setting, the four-piece runs through older track "Black Smoke Rising" and the newer "You're The One." Say what you will about obvious comparisons, but these kids can play. 
Death Cab For Cutie on Late Night with Seth Myers
Having recently released the excellent Thank You For Today, indie-rock staples Death Cab For Cutie recently stopped by Seth Myers' set to perform the infectious "Northern Lights." It's a straightforward, clean song built around a driving bass guitar and Ben Gibbard's distinctive vocals, and works great in the late-night setting. 
Leon Bridges on Jimmy Kimmel Live!
Late-night host Jimmy Kimmel brought Leon Bridges on set to sing Trump's tweets in a hilarious skit. The soul singer is joined by a solo pianist, and delivers ridiculous tweets in a straight face and smooth voice. This is one you simply need to see. 
Sharon Van Etten on Jimmy Kimmel Live!
Powerful indie-songwriter Sharon Van Etten brought her impactful, incredible songwriting to Kimmel this week, performing "You Shadow." Featuring bright organ, skuzzy electric guitars and a simple but effective rhythm section, the singer runs through the song with flair, the simplicity only helping keep the songwriting on the gorgeous lyrics.