Festival Watch | Logan Square Arts Festival
Festival Watch is a Tomorrow's Verse feature that breaks festival news into the facts you need to know.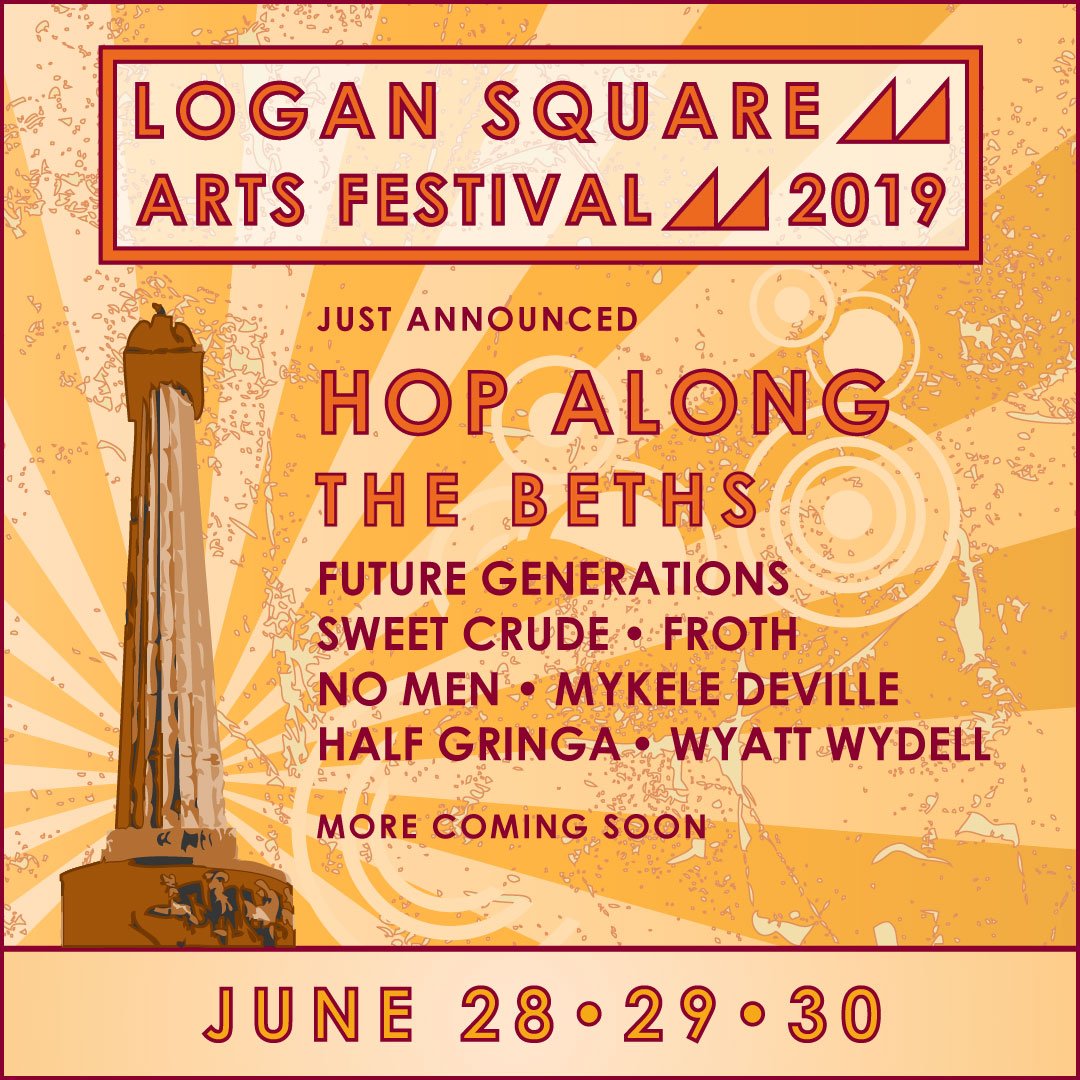 Logan Square Arts Festival - June 28-30
Headliners To Watch
Hop Along - The musical project of songwriter Frances Qunilan, Hop Along's clean and breezy indie sound will fit the festival's vibe well. Attendees looking for laid-back guitar-rock will find a lot to like here.
Speedy Ortiz - Four-piece indie-rock band Speedy Ortiz specializes in loud, skuzzy, guitar-driven songs that maintain a punk urgency. With great lyrics from singer Sadie Dupuis, the band has made a name for themselves through their explosive live shows and busy tour schedule. 
The Beths - Another aggressive, female-led indie-rock option for the weekend, The Beths broke out in a big way this last year, combining a driving rock 'n roll backing with vocal harmonies and emotive lyrics. 
The Undercards
Froth - At a first listen, you can tell Froth is from California. Specializing in breezy garage-rock with a slight psychedelic touch, they've honed a sound perfect for an outdoor festival. 
TWEN - Nashville duo TWEN have a mesmerizing garage-rock sound, simple drums driving a guitar slathered in effects and vocal harmonies to energetic heights. 
Future Generations - New York indie-pop band Future Generations will serve as a much needed reprise from the otherwise guitar-centric lineup. Expect a fun live set to match the summer weather. 
Local Talent
No Men - Chicago trio No Men have a powerful post-punk sound that guarantees an energetic, hard-rocking set.
Mykele Deville - Coming from the city's west side, rapper Mykele Deville has garnered a following from his funky, sample-heavy beats and a fun vocal delivery. 
You Need To Know
Logan Square Arts Festival takes place around the famed monument that serves as the heart of the neighborhood. Featuring food, drinks and art from locals, a small daily donation will get you inside. With two stages of music, kid-friendly art projects and plenty of food and drinks, it's a great way to spend a summer weekend.
The Bottom Line
Featuring nearly 30 bands over three days, the festival is a great opportunity to catch up-and-coming names as well as local talent. Known for good, loud sound and a laid-back atmosphere, it would be difficult not to have fun. 
The Lineup
Friday - Monument Stage
Title TK + Friends - 9:00
Planetsexplosion - 7:30
Friday - Milwaukee Stage
Swing Del Caribe - 8:15
Vocalo DJ Collective - 5:30
Saturday - Monument Stage
Hop Along - 9:00
No Men - 7:00
Sweet Crude - 5:15
Versing - 3:45
Holly - 2:15
Son Monarcas - Butterfly Fandango - 12:45
Saturday - Milwaukee Stage
Kaleta & Super Yamba Band - 8:00
Froth - 6:00
Mykele Deville - 4:30
A Flor De Piel - 3:00
Intonation All-Stars - 1:30
Music House Student Showcase - 12:00
Sunday - Monument Stage
Speedy Ortiz - 9:00
TWEN - 7:00
Resavoir - 5:15
Half Gringa - 3:45
GRiMMS & BLACKNiGHT - 2:00
Wyatt Waddell - 12:30
Sunday - Milwaukee Stage
The Beths - 8:00
Future Generations - 6:00
Emily Blue - 4:30
Madera Once - 3:00
Glad Rags - 1:15
Drum Chicago - 12:00