Adventures In Publicity: The Shams Band & Dastardly Feud Of Spring 2012
When good bands generate some great publicity, it's win-win for the bands, fans and especially bloggers like me.  Two Chicago bands, making waves in the alt-acoustic scene, The Shams Band and Dastardly cooked up a good old-fashioned feud to create awareness for show at Subterranean that featured both bands on the bill.
It began with an altrusitc neighborhood cleanup campaign, dubbed Clean Into Love, concocted by The Shams Band -- this little video introduced the concept and simultaneously created awareness for their May 10th gig.
But soon after the villains in Dastardly, set out to ruffle some feathers.
Then, they kicked up the heat with a directed counter-attack, coming down firmly on the side of anti-cleanup.
All the while, each band sniped at each other hilariously from their social media feeds.  Finally,  Shams leader Donne Biggins, who also buys talent for the Subterranean, set aside video and used his influence for something a little more publict.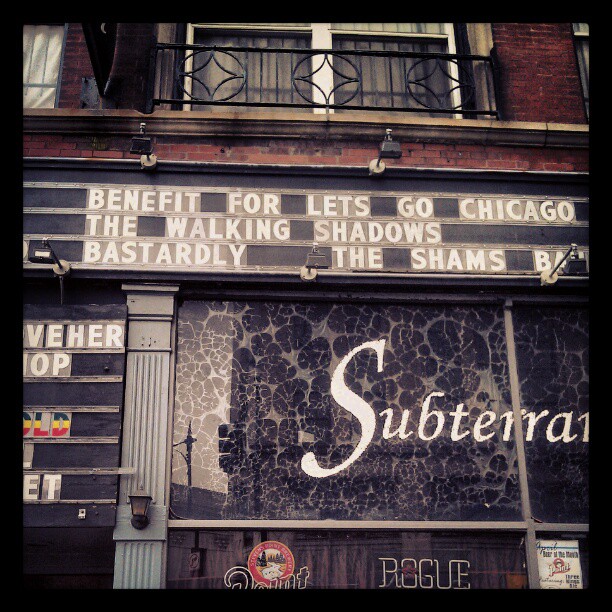 In the end, they ended up as one big happy and the show received extremely positive reviews.