Alex's Top 100 Albums Of 2016
Even before becoming a contributor to Tomorrow's Verse, I've held a tradition of creating a (potentially excessive) list of my favorite albums of the year, spending November and December re-listening to everything I enjoyed throughout the previous 12 months. Though we began celebrating the new year by posting a "Staff Poll" of our favorite records from 2016, another list can't hurt, right?
To me, 2016 was an exciting year for music, for a number of reasons. Firstly, it felt like a year for the younger artists and underdogs. Sure, Radiohead, David Bowie and Wilco released undeniably excellent music, but none affected me as strongly as a 24-year-old Car Seat Headrest, 22-year-old Twin Peaks, 23-year-old Chance The Rapper or Ryley Walker, still new to the music scene. Beyond that, Twin Peaks, Wilco, Chance The Rapper, Ryley Walker and Andrew Bird are all Chicago natives releasing excellent music in our city, amongst others.
Below you'll find my favorite 100 albums of 2016, and hopefully you can find something new to check out while you're at it.
-Alex Wood
1. Car Seat Headrest- Teens Of Denial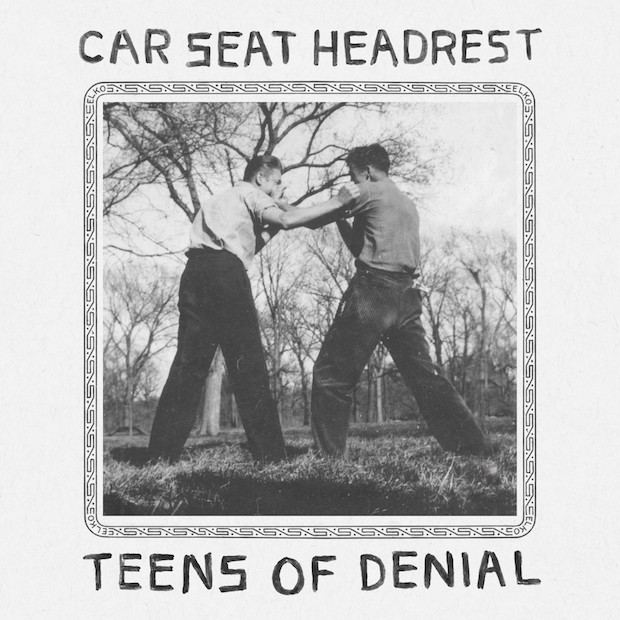 Few albums in 2016 managed to be as powerful musically or lyrically as Teens Of Denial, Car Seat Headrest's major label debut. Written by 23-year-old Will Toledo, the amazingly mature record captures the emotional stress of post-teenage youth in a brutally honest nature, using specific events in the songwriter's past as a loosely conceptual guide throughout. Toledo explores concepts too familiar to today's youth, from using drugs in search of enlightenment, looking for answers to life's big questions, struggling to maintain a satisfying social life, and run-ins with police. Yet his exploration of these concepts lands him on a larger conclusion, discovering and capturing in words the ensuing depression from this seemingly hopeless search for more.
The lyrics capture this unease and frustrating discontent in a gorgeously poetic manner, the words growing more meaningful with repeated listens. The music is just as bold, primarily a barrage of guitars using little more than an amplifier and distortion pedal. Keyboards and horns seep in occasionally, primarily to transition between songs. With bold dynamic shifts and audacious guitar riffs, their deceptively simple sound is everything one could want rock 'n roll to be, and nothing short of epic. Combined with some of the best lyrics written in a decade, this puts Teens Of Denial at the top of 2016.
2. White Denim- Stiff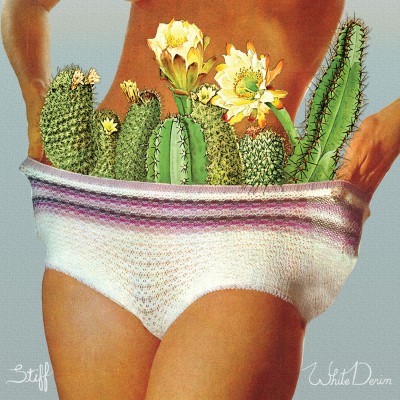 Stiff isn't even White Denim's best record by a long shot, but deserves a place near the top of the year-end list if solely to commend the band's adaptability. After losing their longtime lead guitarist and drummer to other projects, singer-songwriter James Petralli and bassist Steve Terebecki rebounded with force, altering their sound to not only make up for their missing bandmates, but to reach new heights in entirely new ways.
Overall, Stiff simplifies the band's sound without losing its powerful nature. Still characterized by technical proficiency and a never-ending arsenal of guitar riffs, the songs hold the same swagger as the previous line-up's best work, but with especially infectious vocal melodies, an aspect sometimes lacking in their past. White Denim also explores new directions by incorporating keyboards, auxiliary percussion and samples, as well as a slower, sexy R&B and funk vibe toward the middle. Stiff is a massive success for the band, and should keep longtime fans excited for whatever may come next.
3. Andrew Bird- Are You Serious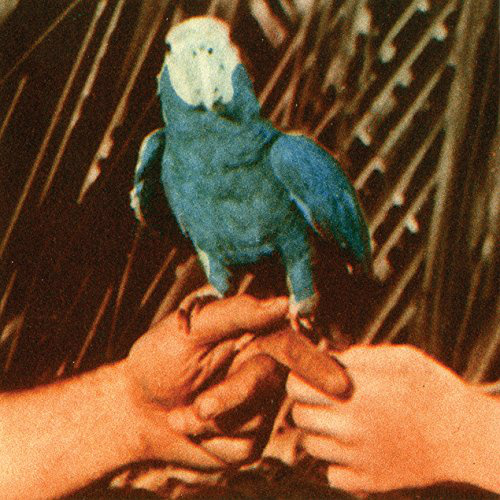 With Are You Serious, Andrew Bird reinvented his sound entirely, abandoning his recent folk and country influences for something far more unique. Clearly recorded with a smaller band, the album features little beyond Bird's violin, drums, bass and guitar, though the focus remains primarily on the melodic vocals. Bird's songwriting is his best in years, and his most personal to date. And while the record features the densely layered violin parts and enormous vocabulary fans expect from the songwriter, the surprise comes in the production and style, with Are You Serious being the closest thing to a "pop" record that Bird has ever created. Drums and bass are pushed to the forefront of the mix, and drive the upbeat tempos throughout. Gone are the spacious, ambient sections, replaced instead with sing-along choruses. Perhaps most surprising is how well this fits Bird's songs, the artist still finding ways to reinvent himself 20 years into his solo career.
4. Twin Peaks- Down In Heaven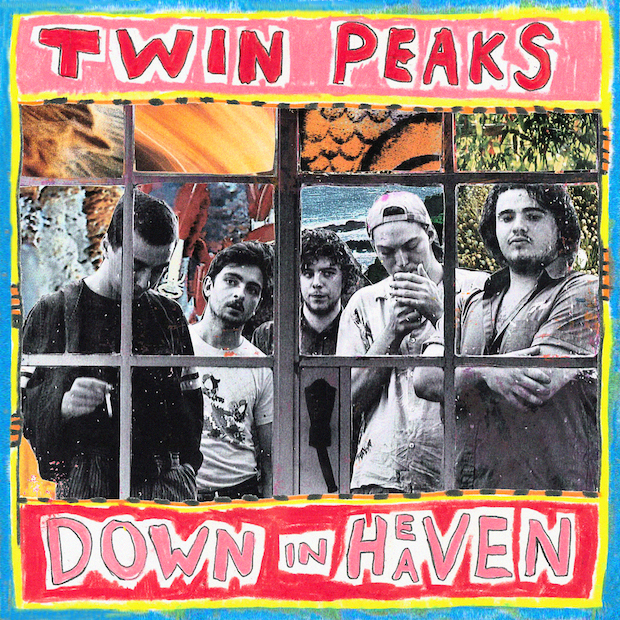 Bands like Twin Peaks give music fans something to look forward to. The Chicago-based group consists of five members ranging from 21 to 22 years old, and fully embracing the rock 'n roll lifestyle. Initially establishing themselves through self-released music, house parties and local shows, the world is finally catching up with Down In Heaven, a surprisingly mature record that boasts a clear understanding of how to write a rock song. Trading vocals and songwriting duties, the band rips through the record's 13 tracks with an undying intensity, a perfect blend of deliberate songwriting and sloppy attitude, coming off as a timeless blend of early Rolling Stones and the modern garage-rock scene. Consistent in its nostalgic style but varied enough to never grow repetitive, if Down In Heaven isn't on your radar, it certainly should be.
5. Chance The Rapper- Coloring Book
The undeniable champion of hip-hop this year, Coloring Book again finds Chance The Rapper filling the role of a savior in an often-stale scene. Released for free, the album is Chance's most cohesive and innovative yet, blending an acid-drenched musical style with the songwriter's best lyrics to date. The beats are massive, featuring layers of gospel vocals, horns, strings and experimental production techniques atop the more typical drum-and-bass beats. Dramatic production uses hard panning and dynamics to give life and definition to the dense music. Yet the music isn't even half of what makes Coloring Book amongst this year's best records. Chance's lyrics find the rapper hardly short of enlightenment, focusing both on his changing personal life and spiritual pursuits. The songs purvey appreciation toward his success, his family, his fans, and his life as a whole, while maintaining confidence and pride toward how he landed in this position. Chance's search for transcendence and knack for honesty finds him writing some of the most captivating and creative hip-hop ever made, and Coloring Book is an album practically any music fan could get on board with.
6. St. Paul & The Broken Bones- Sea Of Noise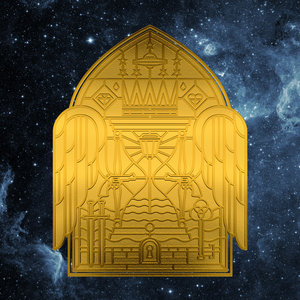 St. Paul & The Broken Bones may have perfected their soul sound with Sea Of Noise, an extremely mature sophomore release from the Birmingham, Alabama based six-piece. Paul Janeway's vocals are unparalleled, endlessly expressive with a dynamic range that thrives in the falsetto range and a deep understanding of his influences. The rhythm section keeps things funky throughout, with groovy bass lines, upbeat and simplistic drums, and guitar and organ taking a primarily auxiliary position in the songwriting. These parts help the songs grow without getting in the way of the horn section and vocals, which take the spotlight through their bright, conscious arrangements. Lyrics packed with imagery and emotion mirror soul singers of the 70s while taking inventive new paths that outshine the band's past effort. Sea Of Noise is exactly how soul music is supposed to sound, powerful and moving yet fresh and unpredictable.
7. Radiohead- A Moon Shaped Pool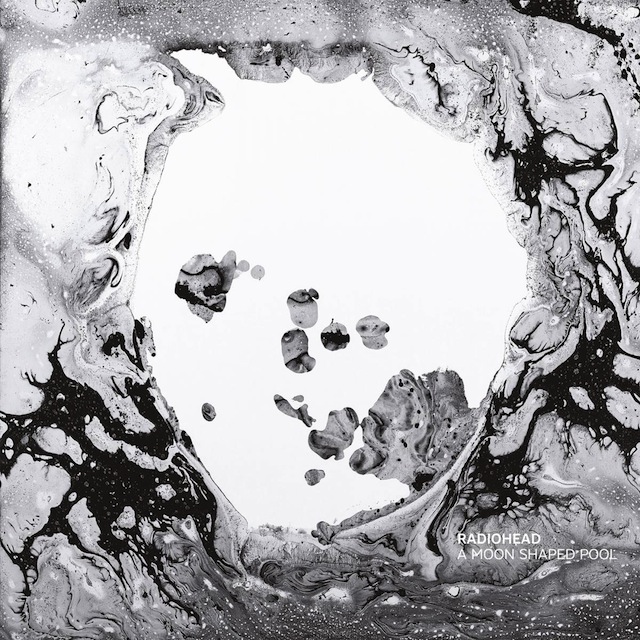 As one would expect from Radiohead, A Moon Shaped Pool again finds the band exploring entirely new creative avenues, landing on a sound that not only doesn't mimic anything in the band's catalog, but anything ever recorded. The record is somber and dark, a purveying sadness existent even in songs rehashed from the past. Yet the focal point is less on Thom Yorke and his lyrics and more on Jonny Greenwood's extravagant arrangements, the guitarist using members of the London Contemporary Orchestra to create a dazzling density of oddball harmonies and textures to create an extremely specific mood. Atonal noises, samples and strings exist alongside even the simplest ballads, with Nigel Godrich's production as important a contribution as any single band member. A Moon Shaped Pool is a curiously gorgeous recording, deeply personal and poignant, the likes of which only Radiohead could create.
8. Ryley Walker- Golden Sings That Have Been Sung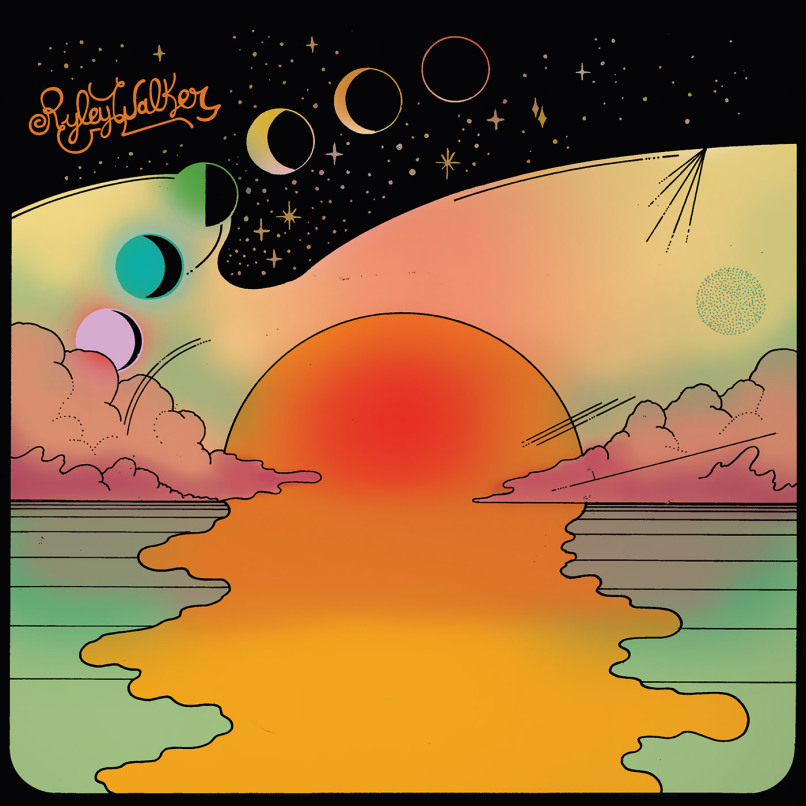 Though Chicago guitarist Ryley Walker has been performing in the city for over five years, it wasn't until recently that the songwriter truly hit his stride. Golden Sings That Have Been Sung features some of his most stunning work yet, arguably perfecting his style through its endlessly shifting, exploratory arrangements. Though Walker's masterful acoustic-guitar picking remains a primary focus throughout, a backing band consisting of other members of Chicago's music scene truly bring out the best in the songs. Light jazz drumming and upright bass flesh out a warm, tight rhythm section while an electric guitarist offers counter-melodies to Walker's already ambitious acoustic instrumentals. Organs, melodica, and keyboards add further texture and diversity without interfering with the spacious folk songwriting, Walker's vocals falling atop in a laid-back drawl, the lyrics fitting the rambling arrangements. Like a strange blend between the Grateful Dead and Pentangle, Golden Sings offers a truly unique sound that finds Walker and his band still at the top of their game.
9. Parquet Courts- Human Performance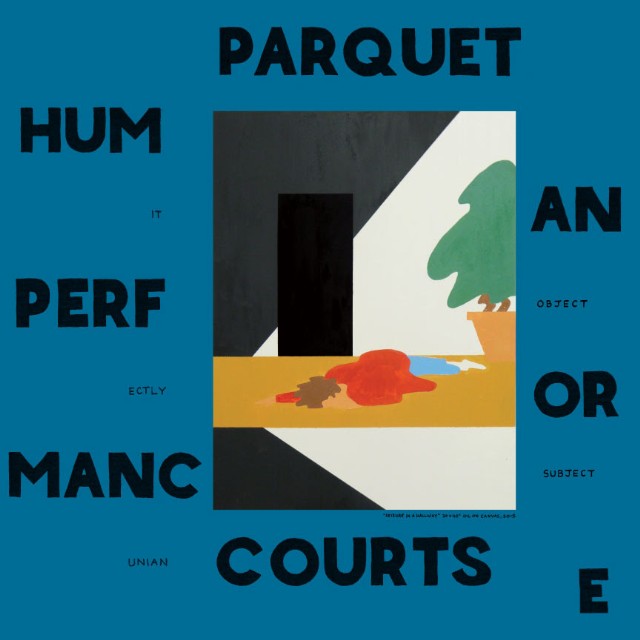 For more than half of a decade, prolific Brooklyn four-piece Parquet Courts have always stuck to a nostalgic post-punk sound, with influences like The Minutemen or The Fall easy to pinpoint. Despite this, the band has managed to evolve with every record, chasing new directions and ideas with each release instead of repeating themselves. Human Performance finds the band's songwriting amongst their best, utilizing infectious, sing-along lyrics in short, easily-digestible songs. The lyrics are wordy but packed with imagery that pinpoints the feelings of modern life in a big city. Musically, the band uses clean, electric guitars and an upbeat rhythm section, each song chugging forward simply but effectively. Sharp, jagged melodies and occasional noisy effects offer the perfect amount of weirdness to balance the eccentric lyrics. Human Performance is a record that sounds simpler than it is, and Parquet Courts' most fully realized release to date.
10. Sturgill Simpson- A Sailor's Guide To Earth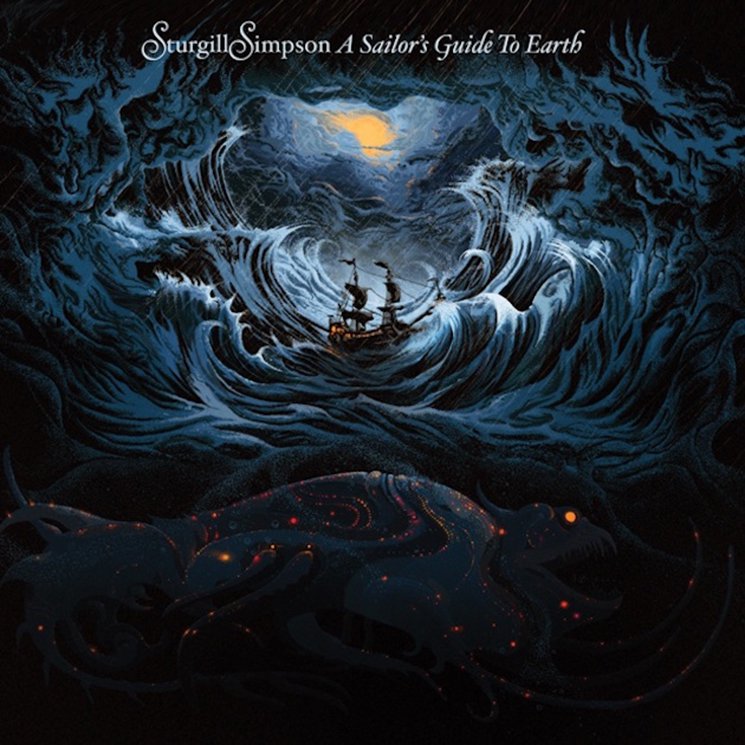 Sturgill Simpson's third full-length, A Sailor's Guide To Earth, is little short of a masterpiece, and is exactly what the country scene needs. Written conceptually as a letter to a newborn son, the lyrics delve into what it means to grow up and become a man. They're full of emotional longing and sincerity, offering a heartfelt authenticity that only the best country artists are capable of. The musical arrangements take the masterful songwriting to the next level, Simpson's tendency toward excess giving the record a kaleidoscopic feel without interrupting its cohesive sound. Strings are featured heavily throughout, alongside horns, slide-guitar, organs, pianos and heavily affected electric guitars. Whether spacious, soft and heartfelt or a bombastic, climactic revelry, each song is touching and captivating, taking Simpson's work to new heights and making the songwriting amongst this year's best.
Read the full list below.
Albums of the Year:
1. Car Seat Headrest- Teens Of Denial
2. White Denim- Stiff
3. Andrew Bird- Are You Serious
4. Twin Peaks- Down In Heaven
5. Chance The Rapper- Coloring Book
6. St. Paul & The Broken Bones- Sea Of Noise
7. Radiohead- A Moon Shaped Pool
8. Ryley Walker- Golden Sings That Have Been Sung
9. Parquet Courts- Human Performance
10. Sturgill Simpson- A Sailor's Guide To Earth
11. David Bowie- Blackstar
12. Bon Iver- 22, A Million
13. M. Ward- More Rain
14. The Avalanches- Wildflower
15. Jim James- Eternally Even
16. Dinosaur Jr.- Give A Glimpse Of What Yer Not
17. Childish Gambino- Awaken, My Love
18. Pinegrove- Cardinal
19. Wilco- Schmilco
20. Kishi Bashi- Sonderlust
21. Various Artists- Day Of The Dead
22. A Tribe Called Quest- We Got It From Here… Thank You 4 Your Service
23. Shovels & Rope- Little Seeds
24. Mitski- Puberty 2
25. Bob Weir- Blue Mountain
26. Nick Cave & The Bad Seeds- Skeleton Tree
27. Nice As Fuck- Nice As Fuck
28. King Gizzard & The Lizard Wizard- Nonagon Infinity
29. Greensky Bluegrass- Shouted, Written Down And Quoted
30. The Record Company- Give It Back To You
31. Angel Olsen- My Woman
32. Steve Gunn- Eyes On The Lines
33. Japanese Breakfast- In Heaven
34. Drive-By Truckers- American Band
35. William Tyler- Modern Country
36. Whitney- Light Upon The Lake
37. Run The Jewels- Run The Jewels 3
38. Hamilton Leithauser & Rostam- I Had A Dream That You Were Mine
39. Dr. Dog- Abandoned Mansion
40. Sound Tribe Sector 9- The Universe Inside
41. Fruit Bats- Absolute Loser
42. Mothers- When You Walk A Long Distance You Are Tired
43. Luke Winslow-King- I'm Glad Trouble Don't Last Always
44. Woods- City Sun Eater In The River Of Light
45. Catfish And The Bottlemen- The Ride
46. Michael Kiwanuka- Love & Hate
47. Kendrick Lamar- untitled unmastered.
48. Charles Bradley- Changes
49. Conor Oberst- Ruminations
50. Iggy Pop- Post Pop Depression
51. Kaytranada- 99.9%
52. Hiss Golden Messenger- Heart Like A Levee
53. Cass McCombs- Mangy Love
54. Thao & The Get Down Stay Down- A Man Alive
55. The New Mastersounds- The Nashville Session
56. Anderson .Paak- Malibu
57. Causa Sui- Return To Sky
58. Kevin Morby- Singing Saw
59. Thee Oh Sees- A Weird Exits
60. Quilt- Plaza
61. Leonard Cohen- You Want It Darker
62. Ray LaMontagne- Ouroboros
63. Savages- Adore Life
64. Ty Segall- Emotional Mugger
65. Tortoise- The Catastrophist
66. Claypool Lennon Delirium- Monolith Of Phobos
67. Diarrhea Planet- Turn To Gold
68. Bob Mould- Patch The Sky
69. Lambchop- Flotus
70. Todd Snider- Eastside Bulldog
71- The Rolling Stones- Blue And Lonesome
72. The Thermals- We Disappear
73. Glass Animals- How To Be Human
74. James Blake- The Colour In Anything
75. Paul Simon- Stranger To Stranger
76. JEFF The Brotherhood- Zone
77. Blue Rodeo- 1000 Arms
78. Common- Black America Again
79. Hard Working Americans- Rest In Chaos
80. De La Soul- And The Anonymous Nobody…
81. Mudcrutch- Mudcrutch 2
82. The Growlers- City Club
83. Del McCoury Band- Del And Woody
84. Norah Jones- Day Breaks
85. Steve Mason- Meet The Humans
86. Band Of Skulls- By Default
87. Thee Oh Sees- A Weird Entrances
88. Morgan Delt- Phase Zero
89. Frankie Cosmos- Next Thing
90. Marco Benevento- The Story Of Fred Short
91. Sunflower Bean- Human Ceremony
92. BADBADNOTGOOD- IV
93. STRFKR- Being No One, Going Nowhere
94. The Handsome Family- Unseen
95. The Avett Brothers- True Sadness
96. Mount Moriah- How To Dance
97. Russian Circles- Guidance
98. Sara Watkins- Young In All The Wrong Ways
99. Colvin & Earle- Colvin & Earle
100. Mavis Staples- Livin' On A High Note
Honorable Mentions:
101. Town Mountain- Southern Crescent
102. Of Montreal- Innocence Reaches
103. Damien Jurado- Visions Of Us On The Land
104. Dawes- We're All Gonna Die
105. Floating Action- Hold Your Fire
106. They Might Be Giants- Phone Power
107. Moby & The Void Pacific Choir- These Systems Are Failing
108. Black Mountain- IV
109. Allah-Las- Calico Review
110. Future Of The Left- The Peace And Truce Of Future Of The Left
111. Jagwar Ma- Every Now & Then
112. Garbage- Strange Little Birds
113. The Head And The Heart- Signs Of Light
114. Warpaint- Heads Up
115. Gringo Star- The Sides And In Between
116. Animal Collective- Painting With
117. Devendra Banhart- Ape In Pink Marble
118. July Talk- Touch
119. Into It. Over It.- Standards
120. Green Day- Revolution Radio
121. Mutual Benefit- Skip A Sinking Stone
122. Tycho- Epoch
123. Robert Pollard- Of Course You Are
124. Pixies- Head Carrier
125. Lucius- Good Grief