Review | Ryley Walker @ The Empty Bottle 12-28-18
By: Alex Wood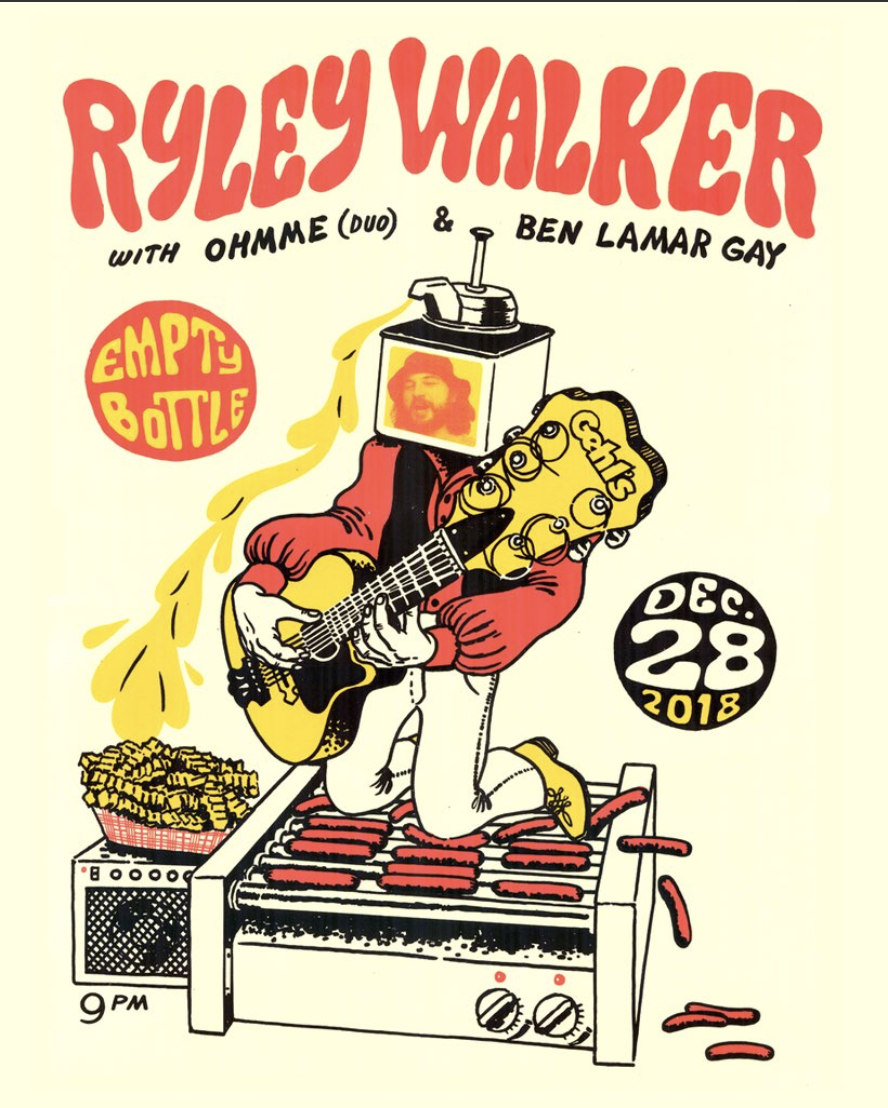 A large part of Ryley Walker's appeal is his level of unpredictability. Each studio record from the Chicago songwriter shifts sounds dramatically. Each tour features a different band delivering a different sound, even for the same old songs.
Walker's an example of an artist simply following his heart and mind wherever they wander, and he certainly finds himself in some fascinating places. 
In 2018, Walker released an original album, Deafman Glance, as well as The Lillywhite Sessions, a front-to-back cover of the leaked Dave Matthews Band record of the same name. After a relentless year of touring, he returned to Chicago for a sold-out show at his go-to local venue, The Empty Bottle. The performance also stands as a final "hometown" show in Chicago, as Walker is relocating to Brooklyn. 
Walker stretched seven songs across an hour-long set that started after midnight, the dive-bar aesthetic and late hour feeling like an appropriate fit and only adding to the magic of his songs.
With his recent studio work, Walker has all but abandoned the traditional English folk stylings that characterized his earlier work, trading an acoustic guitar for an electric and leaning heavier on a jazz-inflected progressive sound. His melodic sense, intricate guitar picking, and sing-speak vocals remain, but the songs have become something bigger.
In fewer words, Ryley Walker has truly found his sound.
Backed by drums, bass, and a second guitarist, Walker was also joined by a trumpet player for the first two songs, an addition that Walker has referenced as a key element on his next record.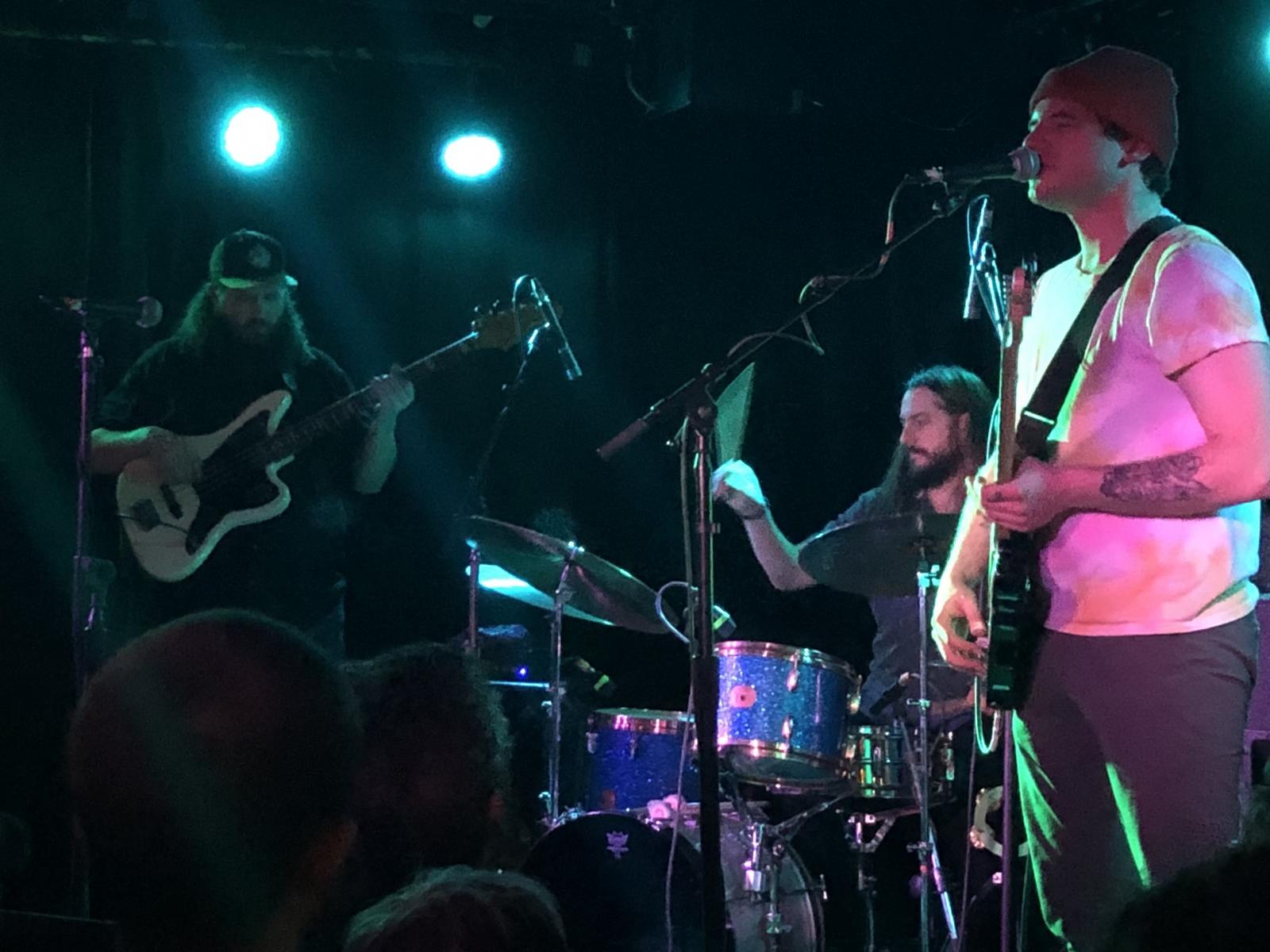 The show opened with "Telluride Speed," a standout from Deafman Glance and a perfect example of Walker's style.
The song twists and turns restlessly throughout, opening with dense, mellow guitar and jazz drumming before being ambushed by an aggressive riff. As a second section begins, energy builds endlessly until reaching an intentionally chaotic state, eventually opening up to a Dead-like groove led by Walker's guitar.
"22 Days" boasted another complex, multi-sectioned song structure, the band building on soft, intricately-picked guitars, swinging drums and muted trumpet. Watching the song unfold, it became obvious: This band understands jazz. This band understands psych. This band understands folk. 
This band understands music. 
I couldn't understate the talent on stage, yet they're performing to 100 people in a dive bar, the frontman dressed in sweatpants, a white t-shirt, and a red stocking cap. 
Meanwhile, as the band's creating another climactic build, Walker striking chords aggressively and fast-paced, creating a controlled chaos as though the song were an orchestra piece, the polar opposite end of the musical spectrum from where they began. 
"The Halfwit In Me" followed, a track that, to me, marked Walker's transition into his current style, opening 2016's Golden Sings That Have Been Sung.
Again using a build-and-release technique, the song featured magnificent guitar work, Walker's playing always melodic but never over the top. Managing to sneak an almost incomprehensible number of riffs into the lengthy jam, the band locked in and refused to let go, its wandering nature leading to heavenly heights.
Every song that followed featured the same technical capability and organic, climactic growth.
"Spoil With The Rest" built to a noisy, distorted rock 'n roll riff that recalled Sonic Youth. The number of unexpected turns and guitar runs in "The Roundabout" would satisfy Phish fans. "Sullen Mind" had the sort of dark spaciousness of a live "Wharf Rat." Closer "Opposite Middle" switched to upbeat, psychedelic guitar riffs in line with White Denim.
Ryley Walker and his band are truly up there with the best.
Another Chicago-based band gaining a strong local following, Ohmme, opened the show. Performing as a duo, the female guitarists built a mesmerizing show out of unique harmonies, quirky lyrics and a fantastic sense of composition. 
Read Ryley Walker's setlist below.
1. Telluride Speed
2. 22 Days
3. The Halfwit In Me
4. Spoil With The Rest
5. The Roundabout
6. Sullen Mind
7. Opposite Middle