Aragon Ballroom: Juxtaposed Photos from 1926 & 2015
I'll admit that it's nowhere close to my favorite place to see music, but you have to admire its tenacity.
The Aragon Ballroom has become a rite of passage for Chicago area youth for decades and has seen its share of important events and performances throughout. As they say... if those walls could talk.
The Tribune's John J. Kim has used technology developed at Northwester University's Knight Lab to juxtapose his recent photograph of the storied Uptown building with one from 1926. Click through the photo to the Tribune's website and take full advantage of the tool, which allows you to slide the dividing line to see "now and then" versions of the whole shot (although it is annoyingly labeled).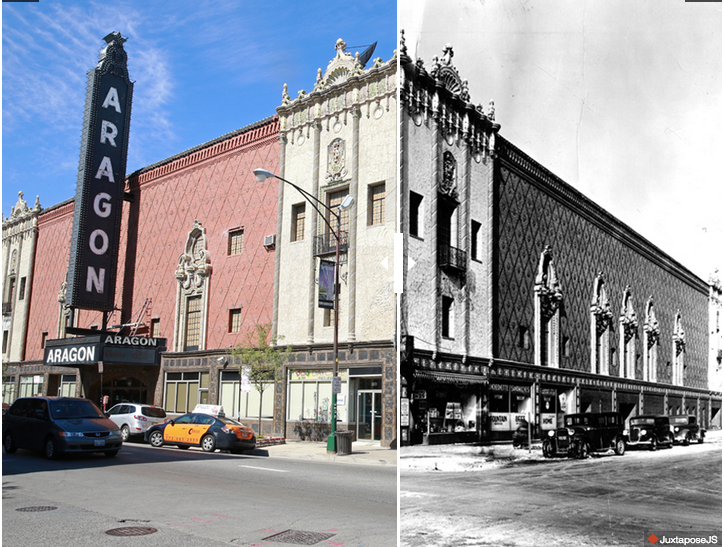 Not much has changed of the venue's façade, built in the Moorish architectural style in 1926, except the marquee and the corner business on the first floor. In the 1920s, the corner space was a sandwich shop and general store; in 2013, it was a daycare center.
Here's a shot of the inside from the old days: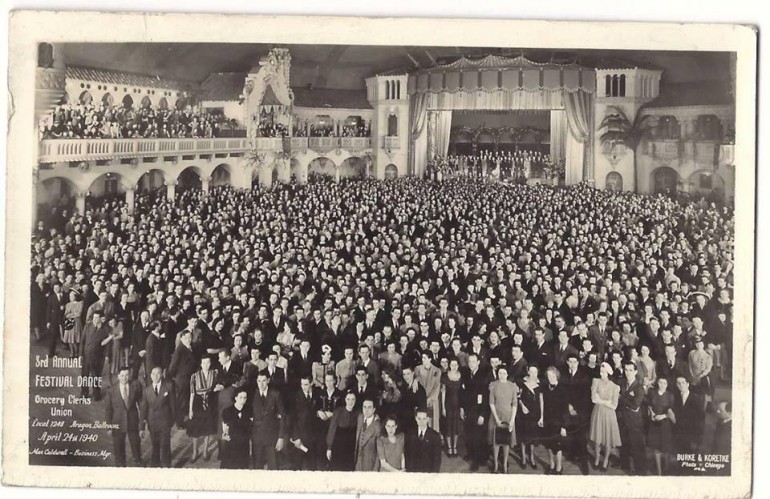 And a more recent shot courtesy of phiecephotography