SETLIST / VIDEO | Ween @ Aragon Ballroom 3/16/17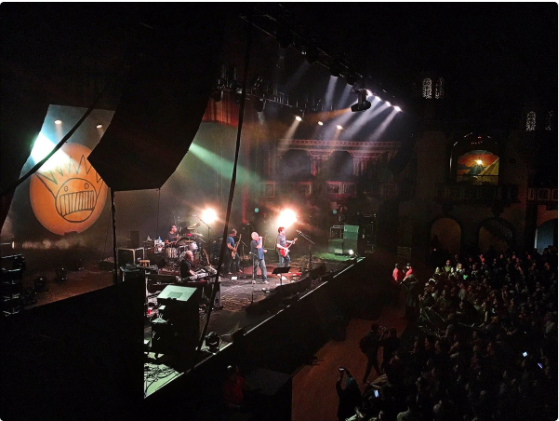 Photo: @RiotFest
Ween's Live In Chicago has been one of the finest documents of their live sound.  They were back on Thursday for their firsrt non-festival gig in the city since 2010 -- the first of two nights at Aragon Ballroom.
They delivered 25 songs (26 if you count an aborted "Your Party"), heavy on the Chocolate & Cheese material, but spanning 10 releases in all. One selection, "King Billy" from The Friends EP, made its live debut. The last tune of the encore, "Ocean Man", could have been a subtle tip of the hat to this limited edition, 5 layer oil based screen print made for the occassion.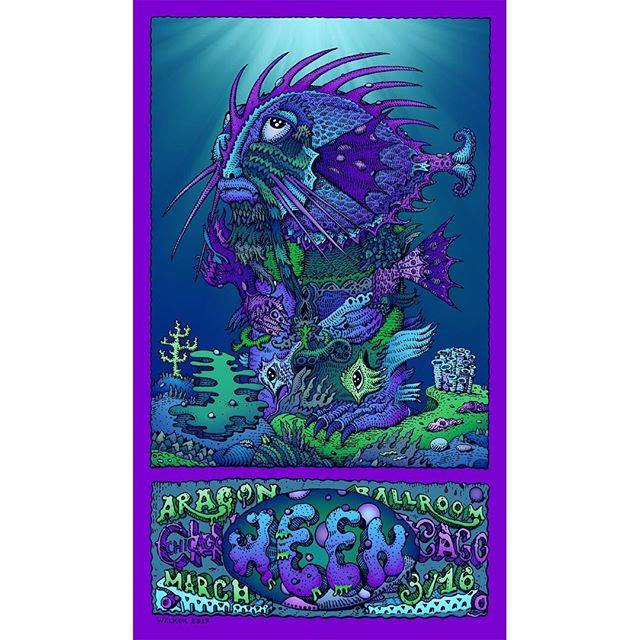 The band is back again for a St. Patrick's Day show tonight -- Gene Ween's birthday.
Here's video of the live debut of "King Billy" via monihampton.