Bill Graham Exhibit Coming To Skokie Holocaust Museum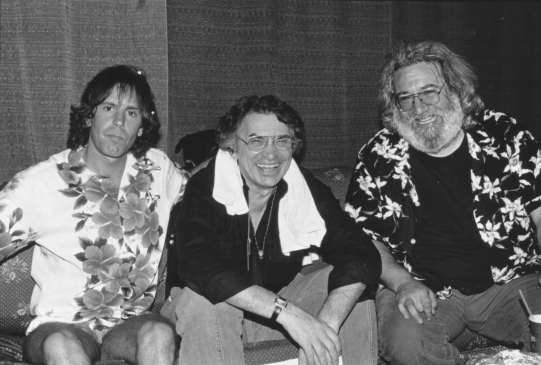 For a master class in the early days psychedelic rock and the growth of live concerts in America, the last place you might expect to go is Skokie, Illinois.  Perhaps even less likely at a Holocaust Museum.
But impresario Bill Graham was a survivor.  Born Wolodia Grajonca, he was a refugee who arrived in this country at age 11 in 1942, and his story is remarkable for anyone, let alone a boy who faced the horrors of Nazi Germany.
As young man in San Francisco, he helped  launched the career of The Grateful Dead, Jefferson Airplane, Santana and countless others.  He operated the legendary Fillmore Auditoriums on both coasts.  He parlayed that into a career at the forefront of live music production and promotion until his tragic death in 1991.
The Illinois Holocaust Museum & Education Center is opening the exhibit known as "Bill Graham & the Rock & Roll Revolution".  The collection contains photographs, memorabilia and, of course, the incredible psychedelic posters used to advertise his shows in the sixities.  There's even one of Jimi Hendrix' smashed up Fenders.
The somewhat unconventional programming is the museum's attempt at boosting attendance, a tactic that worked well at the exhibit's previous host, Skirball Culutural Center in Los Angeles, which saw crowds double during its run.
The exhibit opens this July.  Stay tuned for more information.