Chicago Musicians Tackle Beck's Sheet Music, New Hendrix Music, Bowie Acting Normal, More...
A group of Chicago musicians, led by the band Mos Scocious took a stab at recreating Beck's sheet music opus Song Reader at the Tonic Room last week. The Sun Times had a reporter on hand to cover the event. Here's the playbill via the MS facebook page.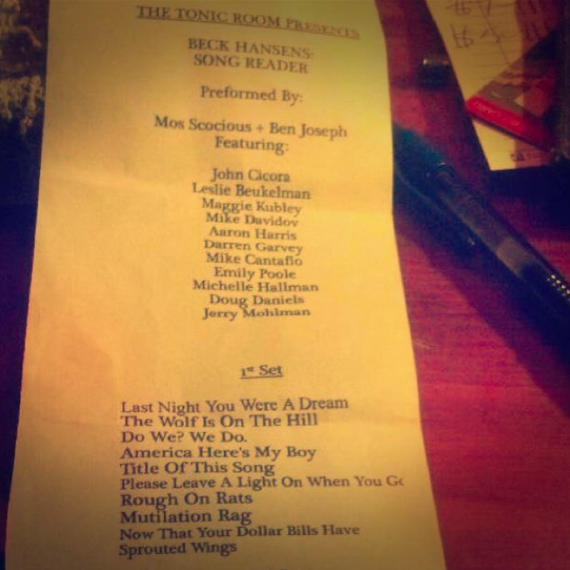 One of online music's biggest holes may soon be filled. Led Zeppelin!
They're still unearthing more Hendrix tapes. The latest features Stephen Stills on bass and Buddy Miles on drums. The ad clip proceeding this video had to be one of the most jarring transitions I'd ever experienced.
Bowie's got some new material coming in 2013 -- meanwhile, he's probably just doing normal stuff.
The Replacements will reunite to benefit a former member.