Download & Recap | Fruit Bats @ Beat Kitchen 6/2/16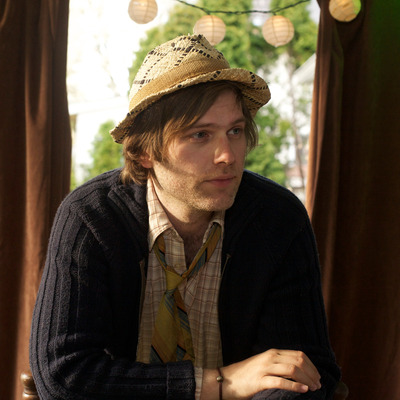 By: Alex Wood
Recording By: Brian Emerick
Fruit Bats released the excellent Absolute Loser this year, the band's sixth record in 15 years. To promote it, the group performed at Beat Kitchen for an intimate hometown show.
For those unfamiliar, the band revolves around the songwriting and distinctive voice of Eric D. Johnson, a previous teacher at Old Town School Of Folk Music. The band's sound predated the majority of the folk-rock trend that followed in the 2000s, gaining the band a dedicated following, particularly in Chicago.
While this love for the band is evident in the recording of the Beat Kitchen show, featuring consistent whistling, singing and yelling throughout the set, it's also evident in the band's setlist, which featured 20 songs spanning the band's career over the course of the 90-minute show.
In fact, the band didn't perform a song from the new album until five songs in, instead sticking to tracks from The Ruminant Band and Tripper.
The performance sounds incredible, with a tight band and enthusiastic vocal delivery, perfectly capturing what makes Fruit Bats such a beloved institution in the indie scene.
Songs date back to 2003's Mouthfuls, and include a track originally recorded as Eric D. Johnson's solo project, as well as two solo tracks from the singer that truly demonstrate the strength of his voice.
Ranging from straightforward folk to guitar rock to atmospheric, synthesizer-heavy jams, the order of the band's songs is structured meticulously to keep the set diverse and surprising.
When classics "Primitive Man" and "The Ruminant Band" are performed in succession, one is reminded that Fruit Bats weren't only ahead of their time, but far superior to most of their peers.
The three-song encore becomes a pure sing-along, especially with the finale of the stomping folk tune "When U Love Somebody," the band matching the audience's excitement throughout.
Capturing one of Chicago's best bands performing an intimate show to an ecstatic hometown crowd, this Beat Kitchen recording is an excellent document of an extremely special evening.
Stream or Download the full recording below.
Download Entire Show