Final Wrap-up | Avett Brothers Chicago Run 2016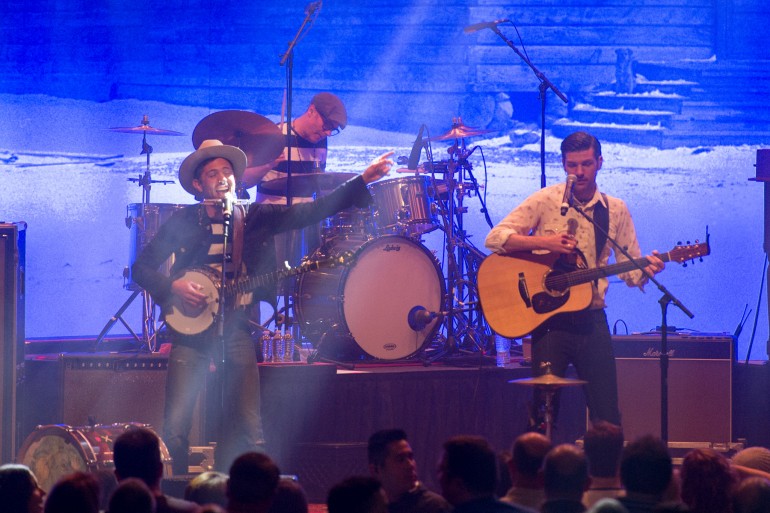 While we posted up our full show review of Friday's show, and a recap spotlighting the surprise Prince cover for Thursday's, Saturday's show closer ended up revealing quite a bit more about the The Avett Brothers than I had previously thought.
Not unlike many of the other bands we follow around here, it appears they are committed to giving their audiences a completely different show experience each night.  Scanning the set lists, I thought it'd be fun to call out some facts that summarize the run.
Over the course of three nights:
They played 78 songs, 79 if you included the quoted "When Doves Cry" from Thursday
Of these only 9 were performed multiple times, only one song (the new "Ain't No Man") was performed at all three shows
Only four of those were played on back-to-back nights
That's 69 individual songs!
And one marriage proposal
Five were cover songs (Merle Haggard's "Mama Tried", Doc Watson's "Country Blues", David Childers & The Modern Don Juan's "The Prettiest Thing", George Jones' "The Race Is On", and the traditional "Little Sadie")
Saturday's show contained the most songs (28), compared with 25 each for Thursday and Friday
Thursday's show had the most songs in the encore (5), compared with 3 on Friday and 4 on Saturday
Emotionalism took the crown for the album that sourced the most songs (it led the way on Thursday and Saturday, with Mignonette edging it on Friday)
Here's the breakdown across all albums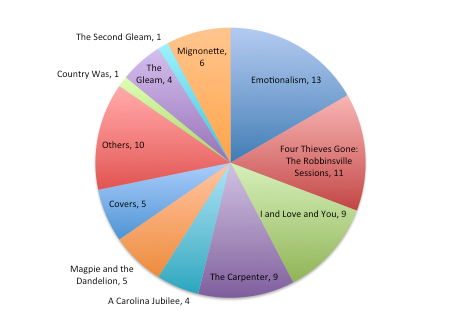 And a color coded setlist for all three nights: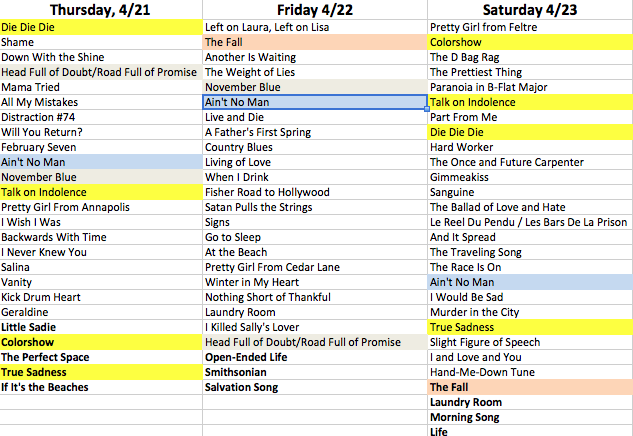 yellow = Thursday & Saturday | grey = Thursday & Friday | orange = Friday & Saturday
Blue = all three | bold = encore