Get To Know... Chicago Funk Mafia
Words: Ashley Marie Downing | Photos: Chris Monaghan
The Chicago Funk Mafia is a force to be reckoned with. In 2014, the band emerged from the Windy City like a hurricane, taking Chicago by storm while making big waves across the Midwestern music scene. Anytime this 8 piece funk company performs live, it is easy to get swept away in their music.
In September, I went to the Abbey Pub to catch CFM -- an all out, in-your-face funk explosion. Personally, it has been delightful to witness the growth and evolution of this local musical project first hand.
Happily, this recent performance was on a much higher level than anything I had seen from them previously, demonstrating a maturity as a unit that is grasping for the next level. For a funk band, this is what really brings it all home. Their music is crafted to feel intricate, yet raw. You can't help but dance because it literally forces you to move.
The set at the Abbey was packed with catchy original tunes, each influenced by the individual band member's extensive musical backgrounds. Collectively, the Mafia's dynamic sound gave the audience something different and new to absorb with each grimy funk tune they whipped up on stage that night.
Their performance began with clever songs that engaged a lively crowd. "Wook Love" and "Freak Out!" have huge stuck-in-your-head potential and definitely succeed in keeping our feet moving.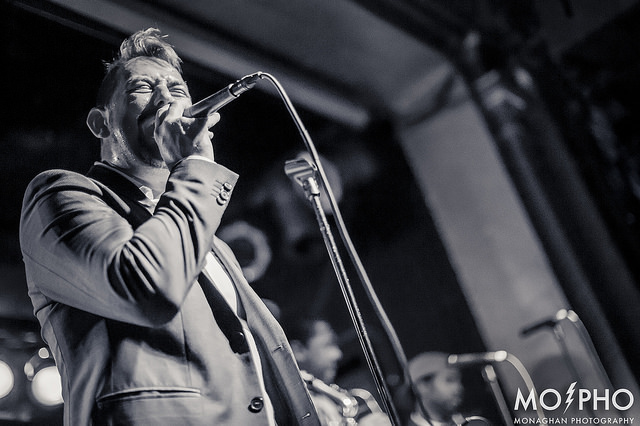 The band's front-man, vocalist Christian Barnes, frequently stole the show throughout the evening, enthusiastically bouncing around the stage while often prompting the crowd to sing along with him.
The band has added several new musicians into the mix in the past couple of months, doubling the overall size of their Funk Mafia. This was a fresh lineup of mobsters but the band was tight, balanced and powerful, even when they dove deep into some heavy jams.
Guitarist Mike Mongovan balanced out the funk madness with wildly crunchy, modern rock-riffs as Max Mauer playfully took us on a instrumental joy-ride on the keys.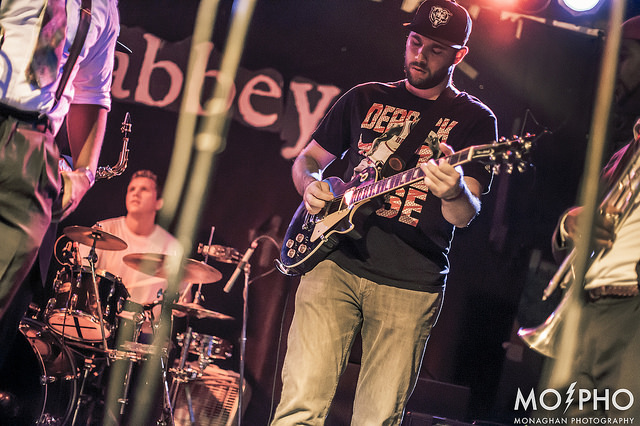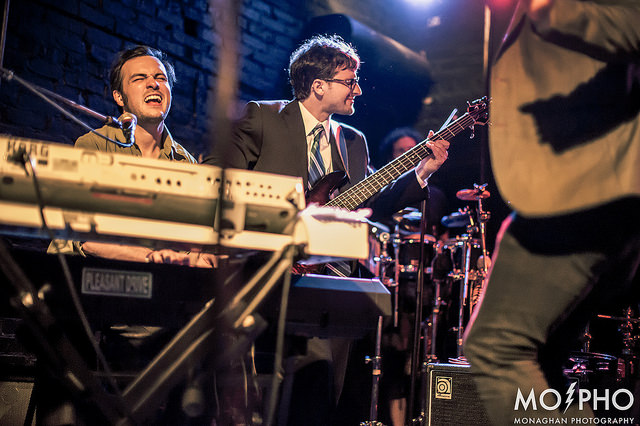 CFM's full sound is now infused with big-band style by a strong 3 piece brass horn section led by alluring jazz saxophonist, Marty Gierczyk. His technical, yet laid-back approach was mesmerizing as he took control of the group and beautifully shredded the hell out of every song the Funk Mafia played.
The band closed their set with a two song encore that left my head spinning... in a good way. Over the course of the night, CFM wove styles and genres together with ease and each Mafia member confidently found time to shine in the midst of an impeccable performance.
The crowd got down hard with the Mafia at this party, and the band does not try to control it. They let you chose where the music takes you. It can be hard for any new band to break out and get noticed but for CFM, the music speaks for itself.