LISTEN | Car Seat Headrest & Naked Giants Talking Heads "This Must Be The Place"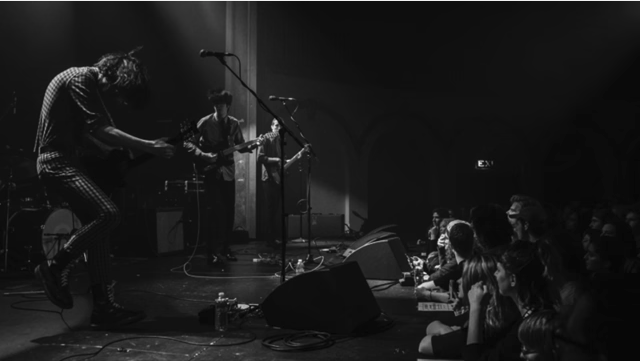 Car Seat Headrest is a band that kind of exploded into our conciousness in 2016.  In fact, they made enough of an impression to have their album place in the top 35 of our end of the year staff album poll.
It's their sound which is so captivating -- it's difficult to put into words, as it often is when it's so distinct.
One great way to get a feel for what they offer is to listen to a familiar cover song.  Here's Car Seat Headrest live at Netpune in Seattle on November 26, 2016 getting into "This Must Be The Place" with Naked Giants (perhaps a band to check out in '17?)
Video via 
OpenMouthedBoy