North Coast Festival Leaning Towards Jams In 2012 With Umphrey's, Strange Arrangement and More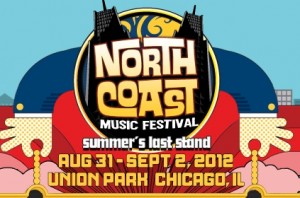 North Coast Music Festival, the Labor Day weekend event entering its third year in Chicago's Union Park has staked its reputation on eclectic lineups and an outside-the-mainstream sensibility. But while the inaugural festival in 2010 seemed to carve out a spot for edgier and crossover jambands, last year's lineup seemed heavily tilted towards EDM. It seemed like more of the same this year when the first waive of artists were announced, which included cornering the market on artists named for transpositional modification of pop-cultural icons (Com Truise, Mord Fustang).
But our ears pricked up for the second round of artist announcements, which includes the return of Umphrey's McGee in a headlining slot, our favorite Chicago jammers Strange Arrangement in their first North Coast appearance, and a band that mashes up members of both, Digital Tape Machine.
Add to that jam friendly artists like Family Groove Company, Future Rock, Van Ghost, and Rebirth Brass Band, and we're looking at lineup that appeals to a diverse palate, and has something to offer for those not totally sold on EDM. And we can expect one more announcement, plus late night announcements.  UM lists 9/1 & 9/2 dates at the festival, but one of those dates is highly likely to be a late night at the Congress (it was previously on umphreys.com but subsequently redacted).
It may be a while before Chicago gets the large scale jam-centric fest that it deserves, but North Coast is doing a great job filling the gap in the meantime.