Panic Fans Guide To Chicago - Summer 2014
I usually reserve these guide to Chicago type posts for multi-day stands of biggest bands that swing through Chicago, but a couple factors led me to create a tidy little one for the big Widespread Panic / Tedeschi Trucks Band gig tomorrow night.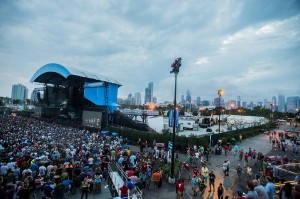 1. The Venue. Out-of-towners (or even natives) may not realize that FirstMerit Bank Pavilion at Northerly Island isn't quite the same venue that Panic shared with Allman Brothers Band for their historic late summer run five years ago. Same location, sure, but while that little amphitheater ranked as one of the best in the world, the reconfigured monstrosity that debuted last summer hasn't quite lived up to it's predecessor.
In advance of the three night Phish run last summer, I put together a Frequently Asked Questions post to let people know what the expect. While that link is geared towards speculation, I also posted some thoughts on the fan experience after the show (hint for those disinclied to click... shitty). Luckily, the "lawn" won't be in affect for this gig and the one show I saw there with the smaller setup (Tedeschi Trucks & Black Crowes) wasn't such a slap in the face.
2. Weather. Of course, in addition to all the additional people, the reason why this place proved to be a bad choice for the Phish run was the goddamn rain. Let's take a look at the forecast for Friday, shall we?
Uh oh.  Let me assure you, when the storms come there is nowhere to hide. If forecast continues like this, bring a poncho.  If they are severe, a cancellation wouldn't be out of the question or unprecedented.  Be prepared.
[Updated on Friday].  Looks like we dodged a bullet as they changed the forecast.  Still not ideal for beginning of summer (chilly), but kind of a relief from yesterday's doom and gloom.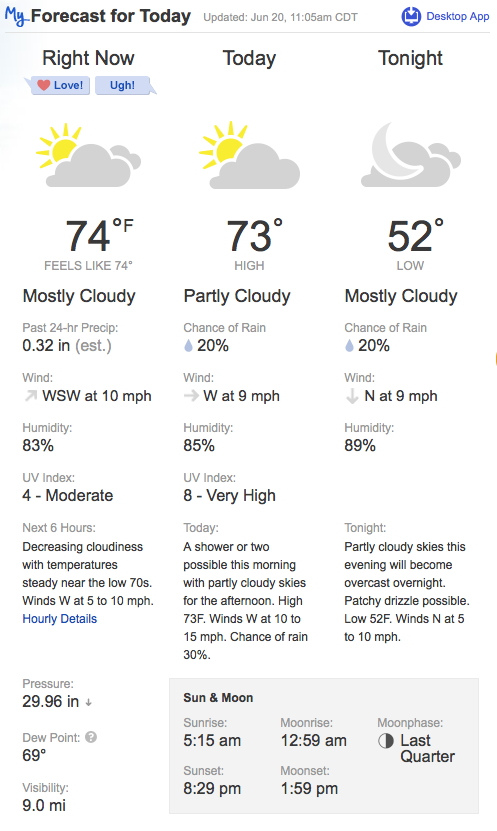 3. Schedule. With three bands on the bill and an absurdly early start time (5:30 pm), I thought I'd do a little speculating on the order of events.
London Souls opened last summer's TTB/BC gig and they went on at exactly ticket time and played for about 30 minutes. I would expect the same thing for Jerry Joseph this year.
Tedeschi Trucks are generally good for a 75 minute set at multi-band affairs, and WSP has been either delivering two setters or beefy one setters  (2.5 hours) on this tour when they've had support.  Shows here usually end by 11.  Here's what I predict the venue has offered for an order of events:
Jerry Joseph - 5:30-6:15
TTB - 6:45-8:00
PANIC - 8:30-10:55
All times +/- 15 minutes or so.  Either way, one of the most exciting things is the potential for collaborations.  TTB invited members of London Souls and Black Crowes to join them for last summer's Chicago gig and Panic is rarely shy about grabbing some guest spots.  Possibilities are quite scintilating when both Jimmy Herring and Derek Trucks are in the house.  Get pumped.
4. What else is going on? Bloodkin continues their Panic cottage industry dominamce with gigs Thursday night at Martyrs and post-show at Reggie's in the South Loop, which is just a stone's throw from the venue. Reggie's also offers a bus to and from the venue.
If in town the night before, The Heard is a great funk band that has a Thursday residency at Lincoln Park's AliveOne. Well worth it to prep for Friday's festivities.
Visitors looking for a taste of late night Chicago might choose to head on over to Halstead Street on the city's northside for one of the city's blues treasures, Sugar Blue, at Kingston Mines. Sugar last checked in with jam fans while guesting for a mini-set with Phish's Mike Gordon at Park West in March. Kingston Mines and Sugar is always a good combination, and underrated Chicago blues-woman Joanna Connor is also on the bill.
---
Whatever happens, we'll be on the scene to report from the show.  Keep it here for more coverage.