Photo Essay | Sunday at Chicago Blues Fest 2016
Words: Robin Zimmerman | Photos: Howard Greenblatt
There's nothing like a nice, chill Sunday afternoon on the Front Porch stage at the Chicago Blues Festival.  After two days of blistering heat, fans loved sitting in the sunshine while basking in the blues AND cooler temperatures.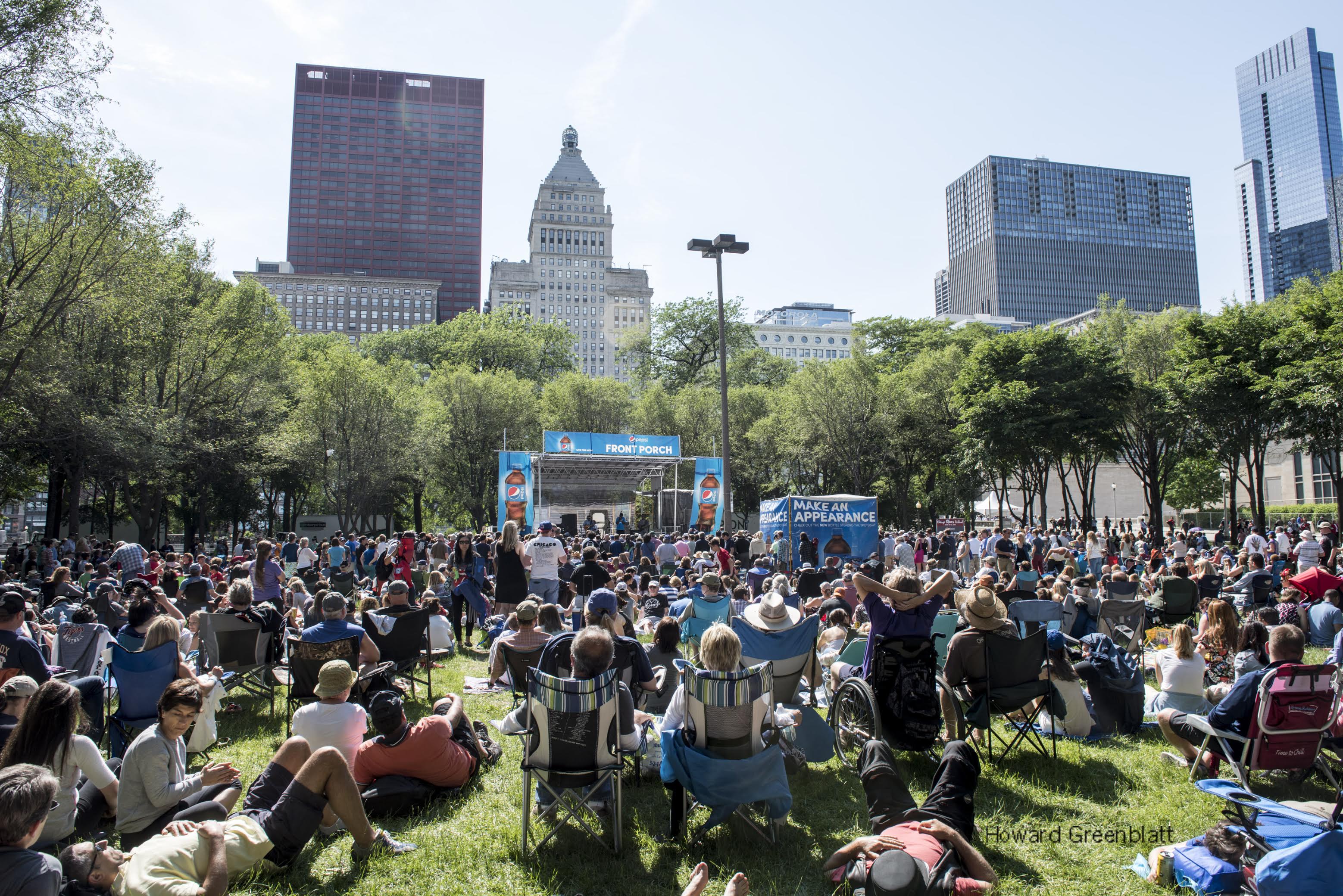 A large contingent of fans lined up around the stage to see the legendary Lurrie Bell, who is one of Chicago's premier second generation bluesmen.
Bell is the son of famed blues harmonica player, Carey Bell. His talent was evident at an early age as he taught himself to play his dad's guitar at the tender age of 5. As evidenced by his recent Delmark CD, Blues in My Soul as well as his inspired Sunday set, Bell clearly is a living link to old-school Chicago blues.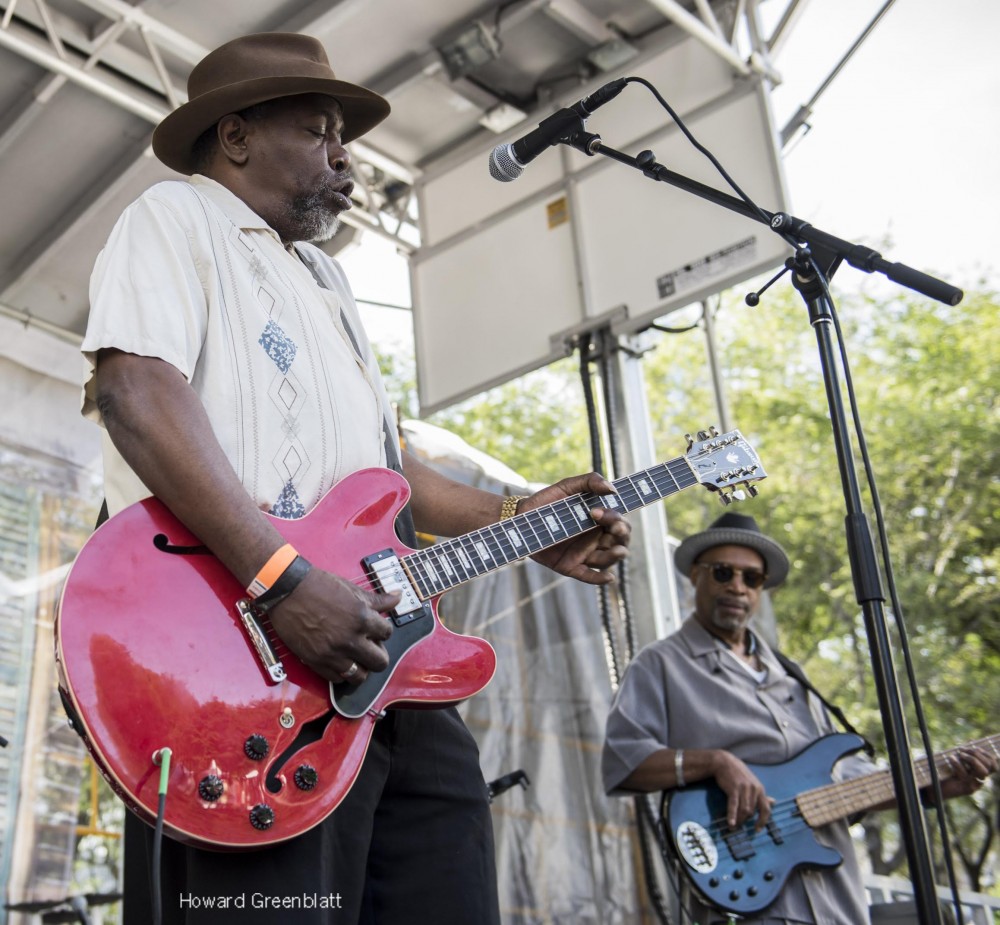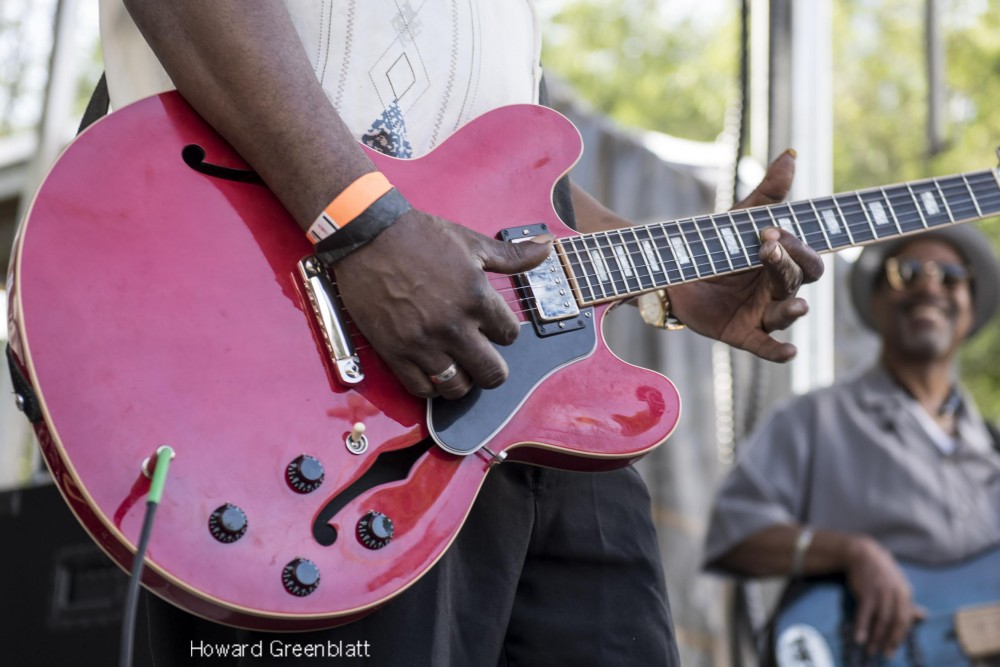 While the Front Porch stage was a talent-laden, Sunday afternoon diversion, fans were primed for the evening's action on the main stage. A long list of artists were on the bill to pay homage to Otis Rush with Ronnie Earl and the Broadcasters playing his brand of gut-wrenching blues.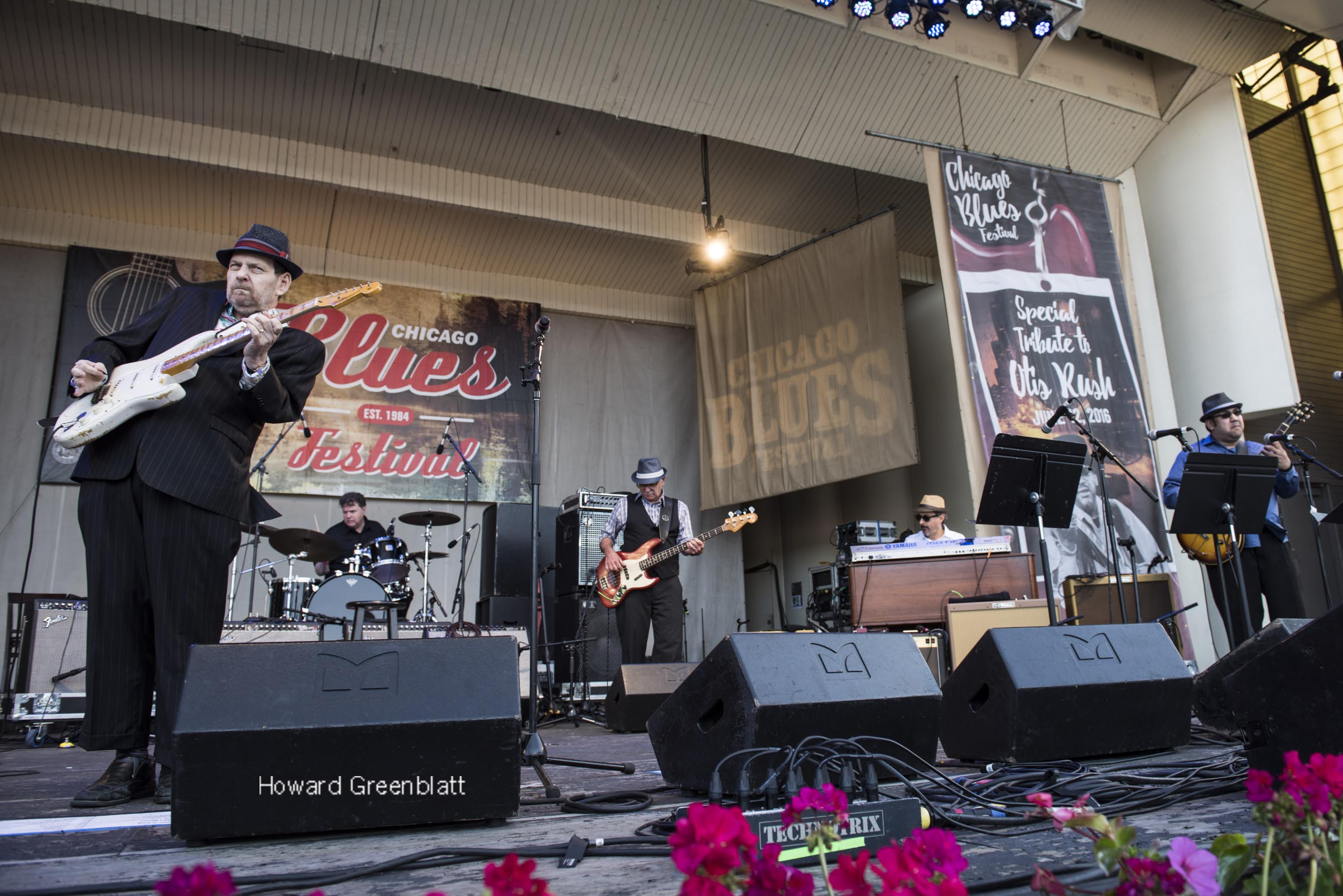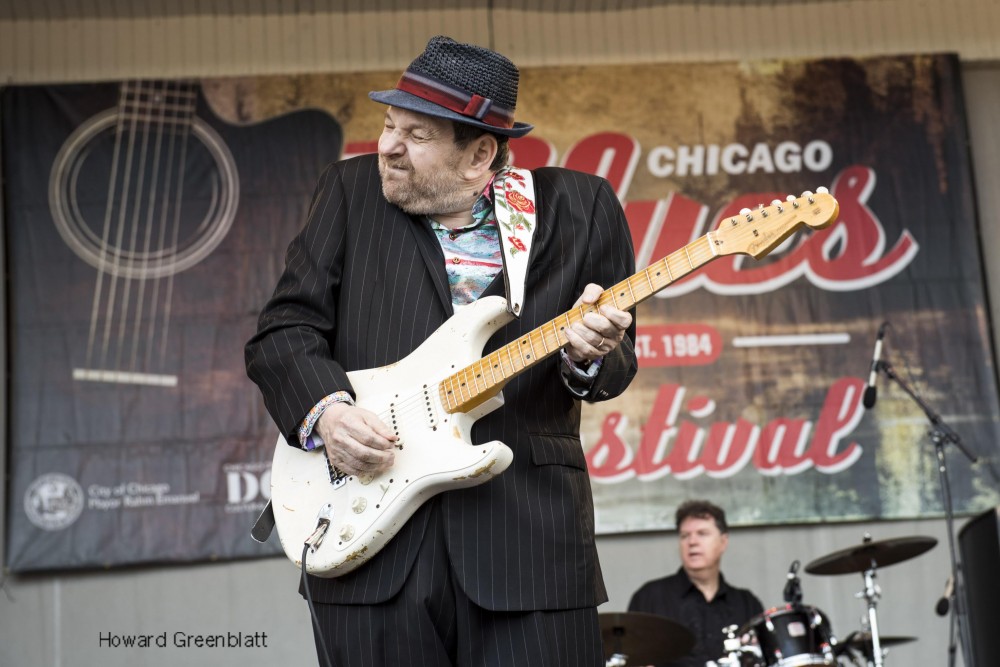 Chief among the evening's crowd-pleasers was the always- entertaining, 2016 Blues Hall of Fame inductee, Eddy "The Chief" Clearwater.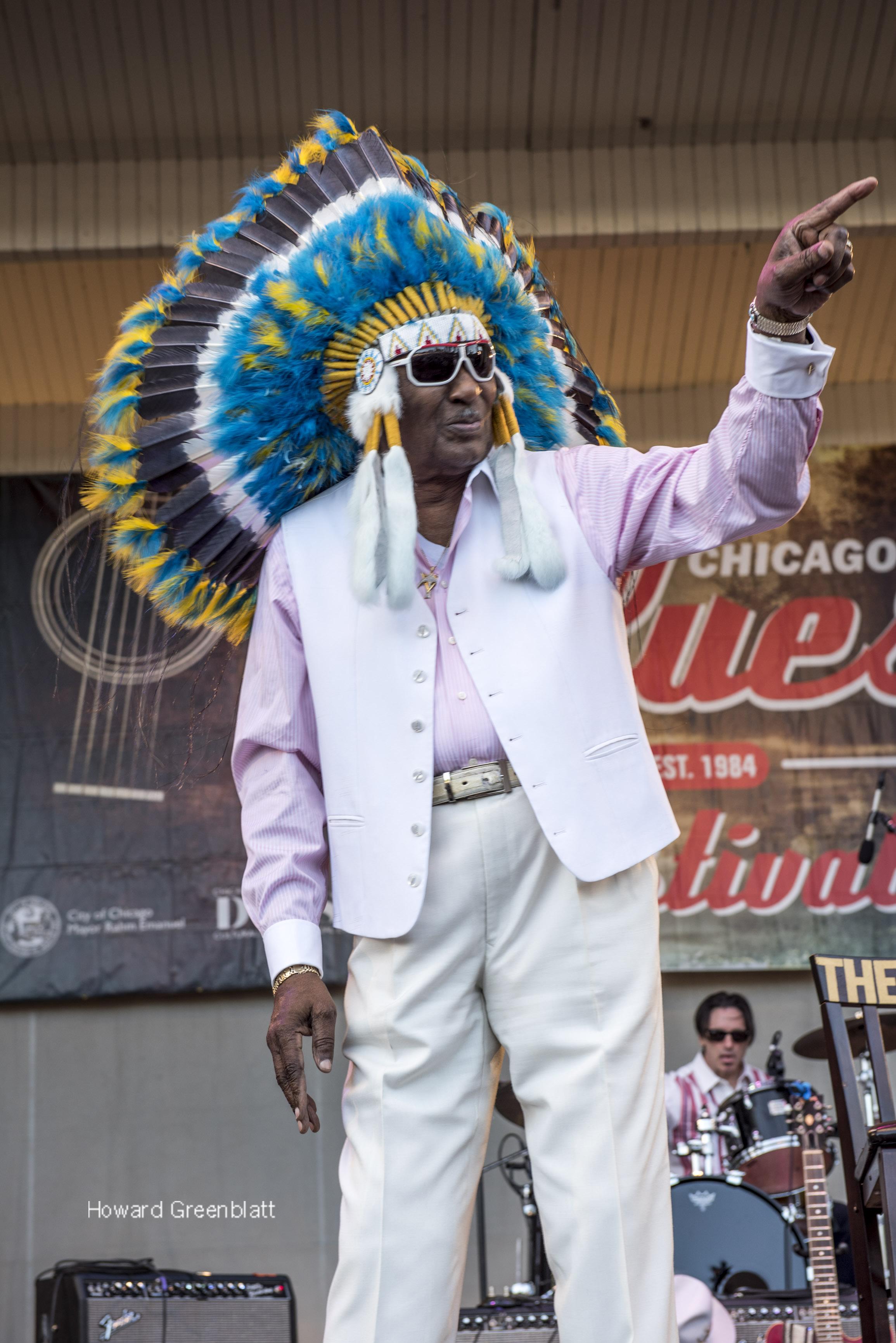 After ditching his trademark headdress, Clearwater ripped into a set that included his "Too Young To Get Married," as the 81-year old clearly engaged his audience during his turn on the Petrillo Stage..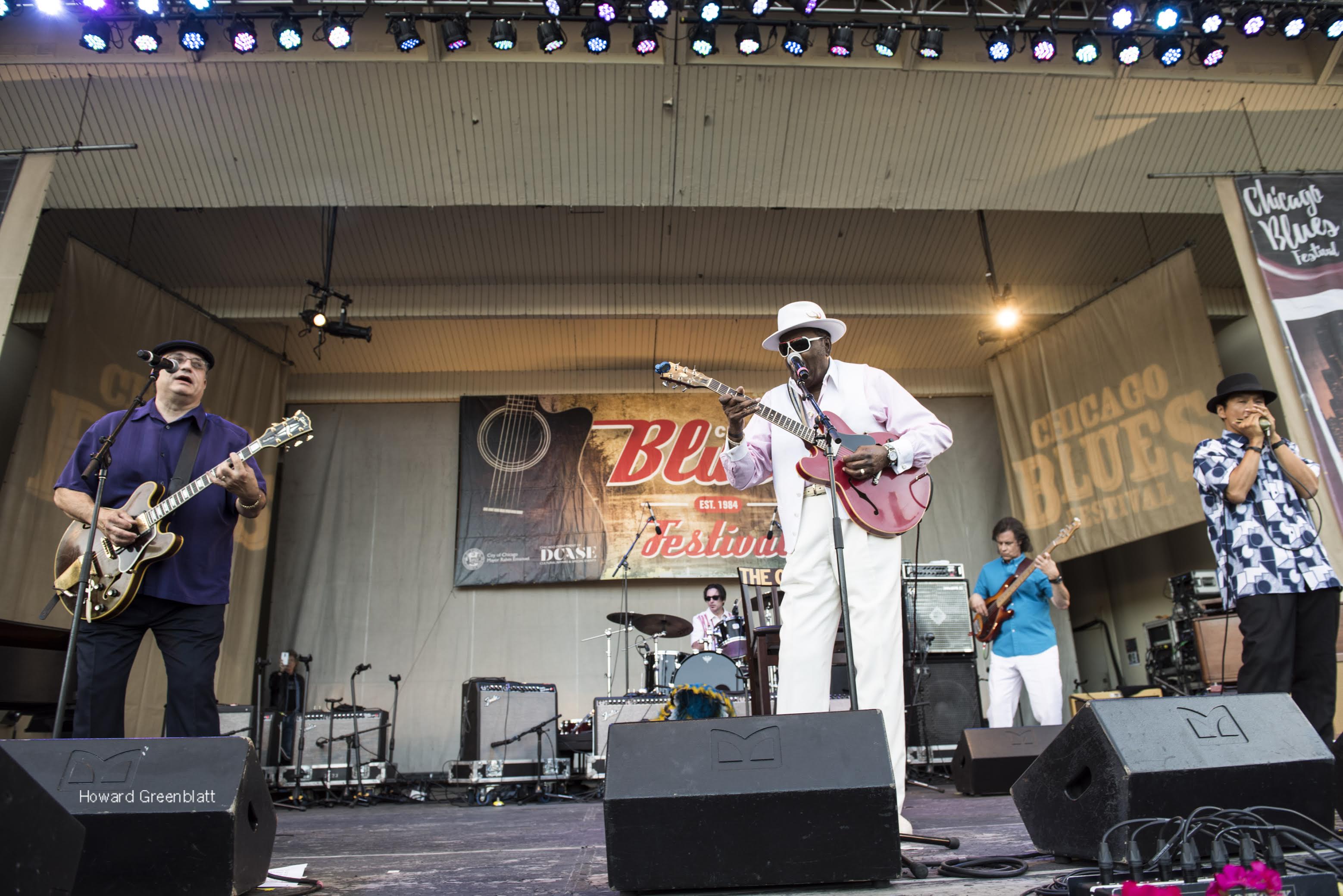 The highlight of the night—and possibly the entire Blues Fest weekend—was the tribute to Otis Rush. This highly-acclaimed purveyor of the West Side blues sound suffered a stroke in 2004 and has been unable to perform.
But, it was truly a "goose bump" moment when he came on stage to take in all the tributes, including a proclamation on "Otis Rush Day" from Chicago Mayor Rahm Emanuel.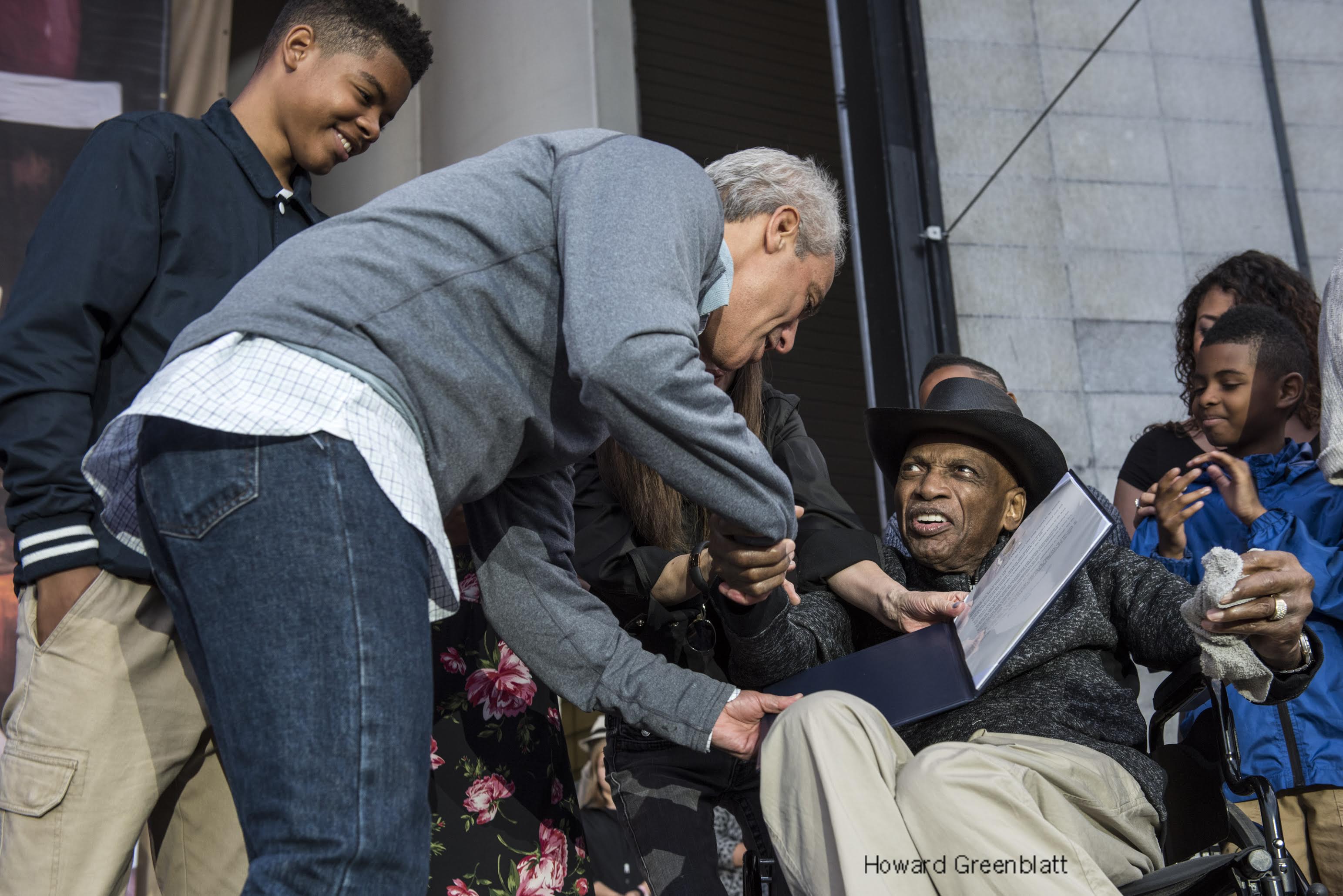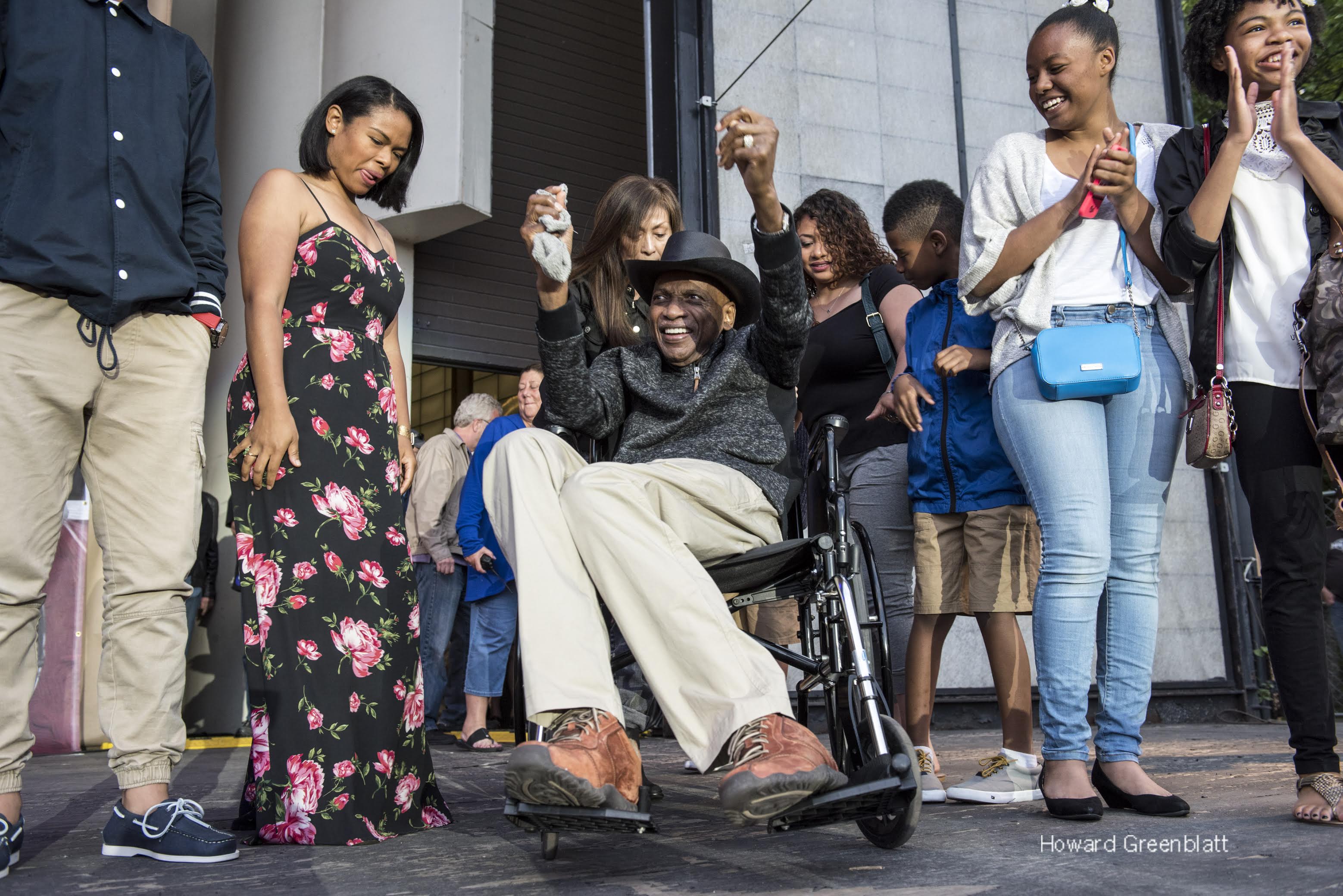 Following the memories and accolades from everyone from Buddy Guy to music producer, Richard Shurman, a steady stream of incredibly talented musicians came on stage to give their interpretations of Otis Rush classics.