Photos / Audio: The Infamous Stringdusters & Fruition @ Lincoln Hall 3/19/14
Photos: Rickie Kostiner
East met West, when two rising progressive bluegrass stars brought their tour through Chicago on Wednesday night.  The Infamous Stringdusters hail from Charlottesville, Virginia and Fruition has been tearing up the West Coast from their Oregon home base. But there's nothing middle-of-the-road about their music, which features fierce picking, smooth vocals and a dash of improvisation.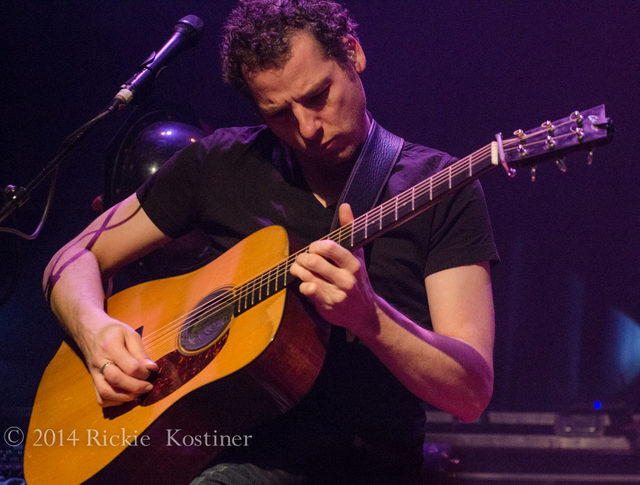 The Lincoln Hall gig found The Stringdusters in the middle of coast-to-coast tour in support of their new album Let It Go, available on April 1st.  From here, the two groups head east, before the Stringdusters break off for a second leg that covers mountain towns and west coast cities to set up a huge end-of-tour celebration at the Jazz Fest in New Orleans.  Some proceeds from the album and the tour go to benefit The Conservation Alliance -- an organization dedicated to preserving the outdoors.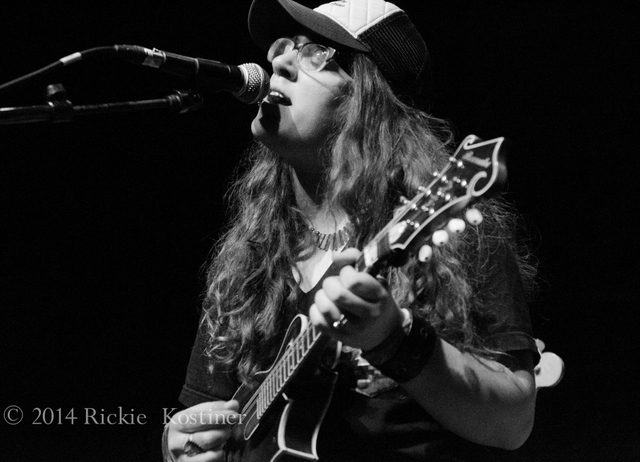 A packed house of fans "got Dusted", as many refer to the experience of settling in for a long evening of the band's music.  For a Wednesday night, there was considerable excitement, as the weeknight crowd stayed grooving until almost 1 am.   But there was reason to stay excited, as this gig also doubled as a celebration of dobro player Andy Hall's birthday.  Check out his T-Shirt for a little chuckle.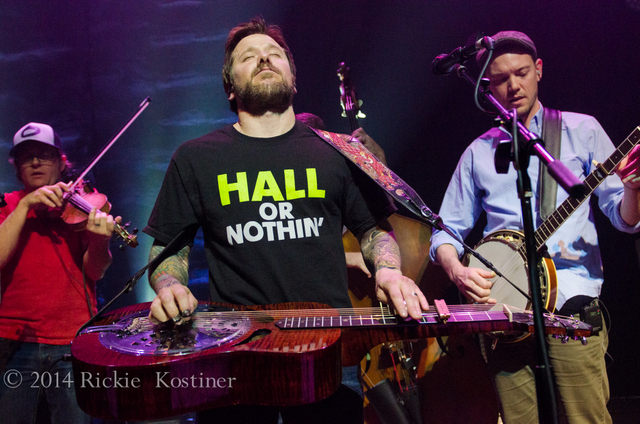 But don't sleep on Fruition either, who put in a short but powerful warm-up set.  They'll be back in the area before too long.  This time headlining a show of their own at Fitzgerald's nightclub in Berwyn on April 4th.  Have a listen to their set and check out the rest of Rickie's fabulous photo set below.
[box type="download"]Download Stringdusters Set (mp3 .zip)[/box]
[box type="download"]Download Fruition Set (mp3 .zip)[/box]