Photos | Billy Branch Brings 'Blues In Schools' Program to DuSable Museum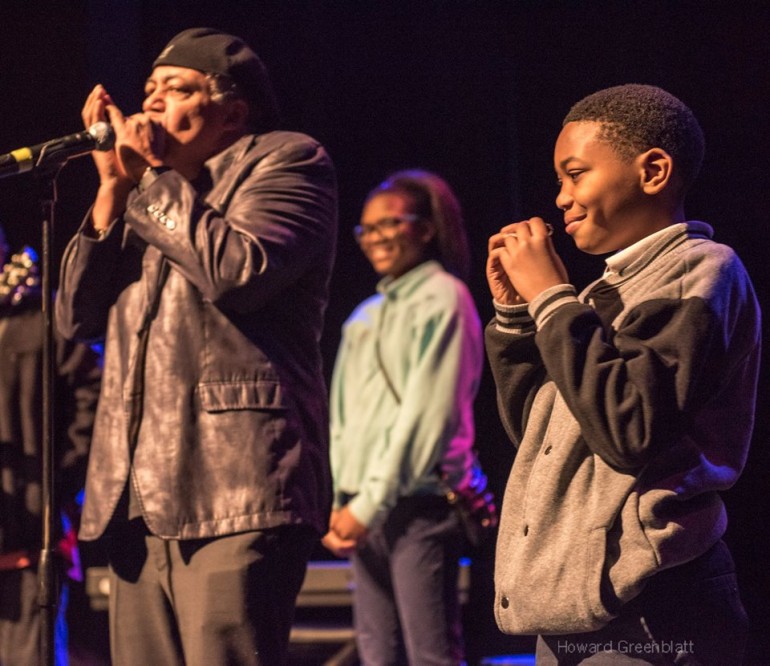 Chicago blues artist Billy Branch has been presenting Blues In The Schools for almost 40 years.
The goals of this interactive program include providing students the opportunity to:
 *Develop collaboration & teamwork skills
*Cultivate multi-cultural appreciation
*Enhance their creative expression
*Practice their writing skills
*Broaden their horizons
*Explore their musical interests & aptitudes
*Interact with world class musicians
*Increase their understanding of American History
His most recent visit was to Chicago's DuSable Museum of African American History on the last the of Black History Month.  Howard Greenblatt was on hand to document the event in photos.
Branch will perform this Saturday, March 5th at Governor's State University under the banner of Sweet Home Chicago Blues with Eddy "The Chief" Clearwater, Jimmy Burns, Eddie Shaw and more as special guests.