Photos: Creature Carnival featuring Beats Antique, Emancipator, Shpongle & Lafa Taylor @ The Riv 10/18/14
Photo Set By: Rickie Kostiner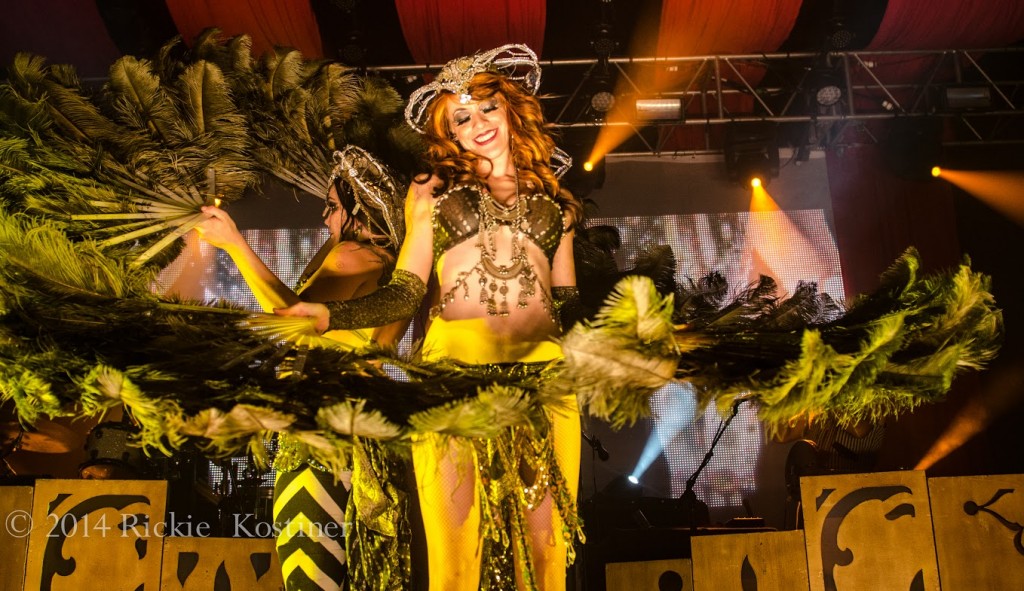 Rickie K. checks in with a huge photo set from Saturday's show, the second of a two night stand at The Riv.  With 36 shots, there was certainly plenty to see and capture.  We'll have her explain a bit of went down:
This show was everything that it was promised to be: a "Creature Carnival" for sure. Beats Antique pulled out all the stops with costume changes, dancing, and all sorts of creatures. They are not only a great band, but put on one of the finest and wildest performances I have ever seen.

The floor was packed and the crowd was all sorts of weird and awesome, too. Many were dressed as their favorite creature, while others dangled belly dancing chains from their waists. Beats Antique promised a spectacle like never before, and they definitely delivered that.