Photos & Media Roundup | Shoe Fest 2016
Photos: Ashley Hamm Photography | Video: Don Olker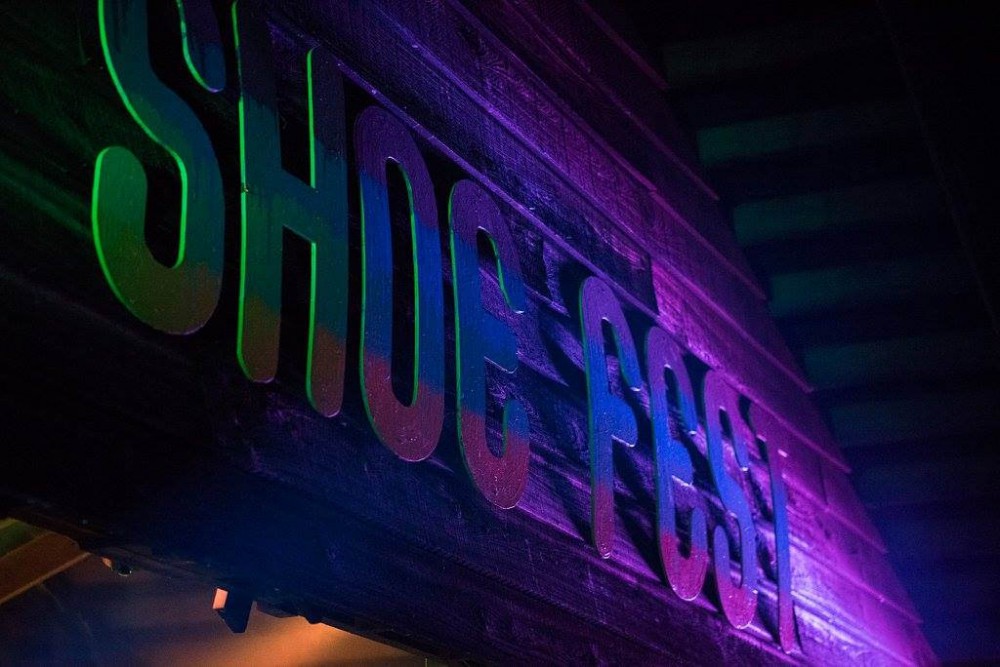 Lots of music festival attendees claim that their experiences are "just like going away to summer camp".  Hell, there's even a long-running Illinois festival called Summer Camp, so yeah... there's some trying to capture that barefoot, worry-free magic of childhood summers.
But Shoe Fest may actually have the last word here, by literally taking place at a summer camp, Manteno's lovely Camp Shaw-Waw-Nas-See.  What's more, you get the feeling that festival or no, the bands, visual artists and fans all just might be meeting in this location anyway -- the combination of size and tightly curated feel of the festival give off the air of family reunion. 
It's an air of collegiality and collaboration that perfectly comes through in Ashley Hamm's photos of the event.  She didn't have to struggle to cover big smiles, hugs, kids of all generations and a general creative spirit that permeates the venue.  Take that Arts & Crafts cabin at summer camp and have it proliferate everywhere.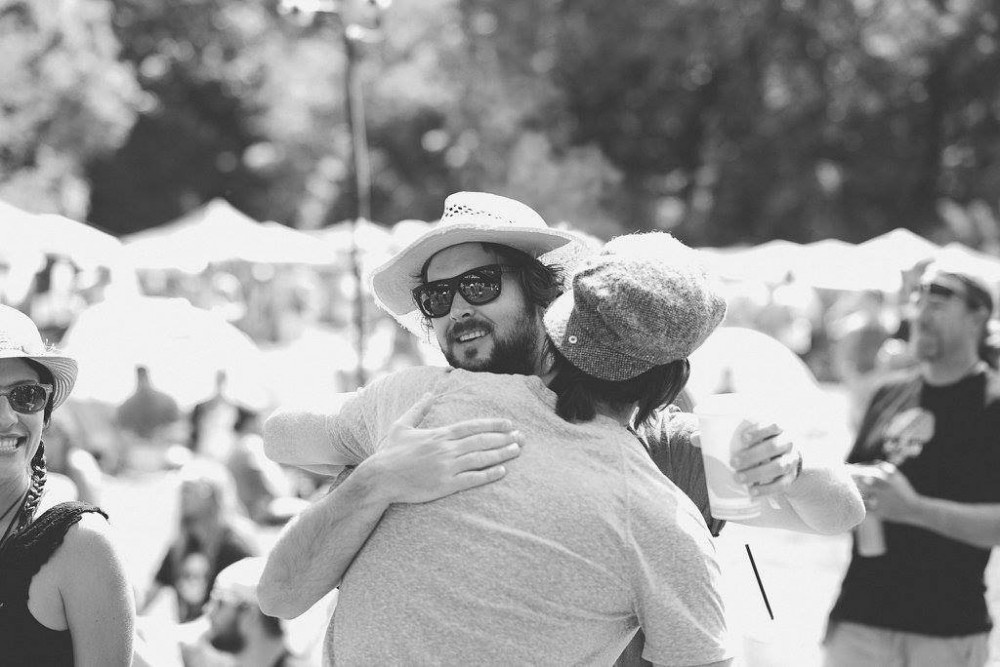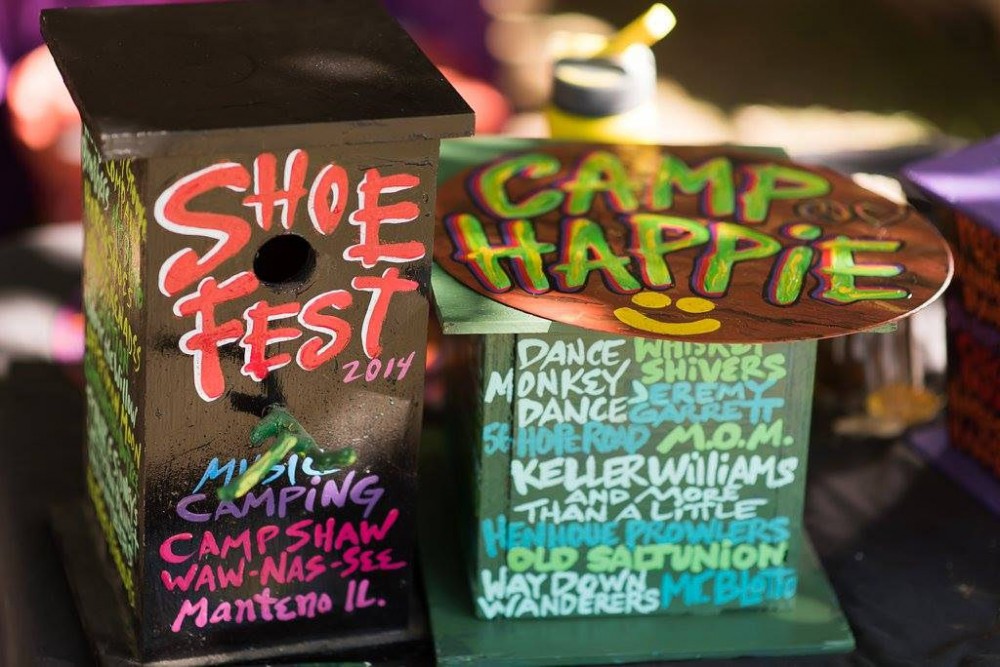 Which is not to say the festival itself without it's musical highlights.  Once again, there were plenty of collaborations and perfectly selected covers.  Once again, it was a lineup that felt just exactly right, hovering in that space were bluegrass, folk, country, acoustic music meets the joyous exuberance of jambandia.  
While Old Shoe will maintain that they are the festival's hosts, not its headliners, there's definitely something to be said for what they bring annually to the party.  Like the 2015 fest, they covered a full album during their Friday set, Paul Simon's classic Graceland.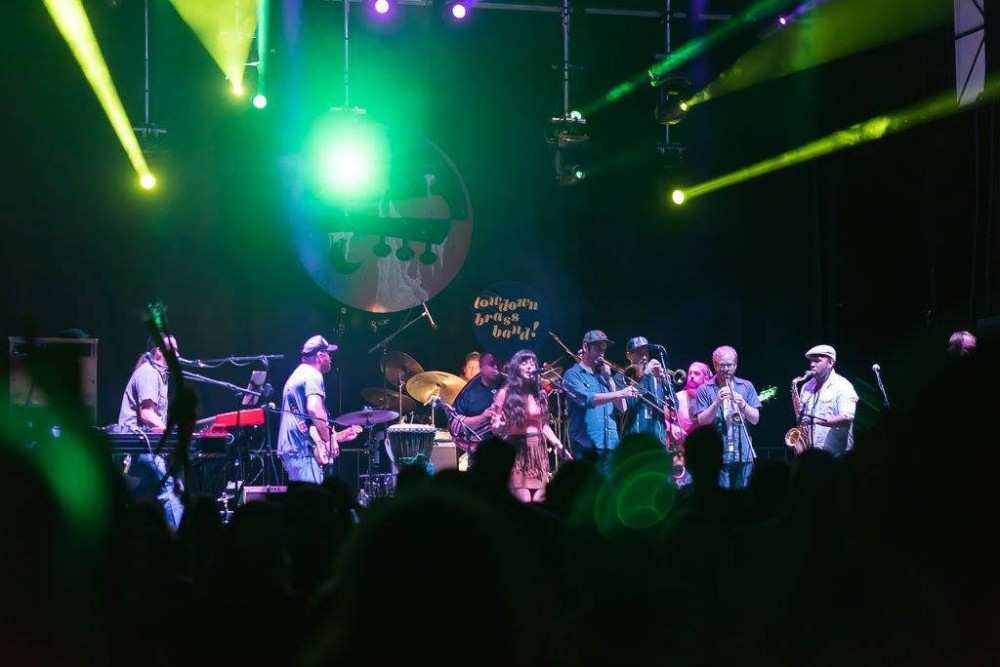 They welcomed The Lowdown Brass Band for a few songs during the meaty part of the Simon set, and also again for a riotous closer.  Fans of both Phish and the Dead had to be satisfied with a pairing that brought "Birds Of Feather" back-to-back with an extended horn fueled "Dancing In The Streets" which also featured Erin Donovan from Under The Willow on powerhouse vocals..
Setlist 
Welcome Home, Paul Simon's Graceland | The Boy In The Bubble, Graceland, I Know What I Know, Gumboots,Diamonds On The Soles Of Her Shoes*, You Can Call Me Al*, Under African Skies, Homeless, Crazy Love Vol. II, That Was Your Mother, All Around The World Or The Myth Of Fingerprints, You Can Call Me Al (reprise) | Oneida County, It Never Left Me, Break My Mind, Birds Of A Feather, Dancing In The Streets#

*with Lowdown Brassband # + Erin Donovan from Under The Willow
Saturday's Shoe set saw more Grateful Dead ("They Love Each Other" and a Keller Williams' fronted "West LA Fadeaway"), but the band earned bonus points for The Band's "Chest Fever" and double bonus for tackling Tedeschi Trucks Band's "Midnight In Harlem". 
Setlist

Georgia Night, Chest Fever, Mouth Of The Lion, They Love Each Other, Bayou Honey, Midnight In Harlem, Beer, Denver Down, Slow Train*, West LA Fadeaway%, Freak Flag, Dustbowl

* With Jeremy Garrett on Violin and Cody Deikhoff on Guitar and Vocals
% With Jeremy Garrett on Violin and Keller Williams and Keller Williams backup singers on Vocals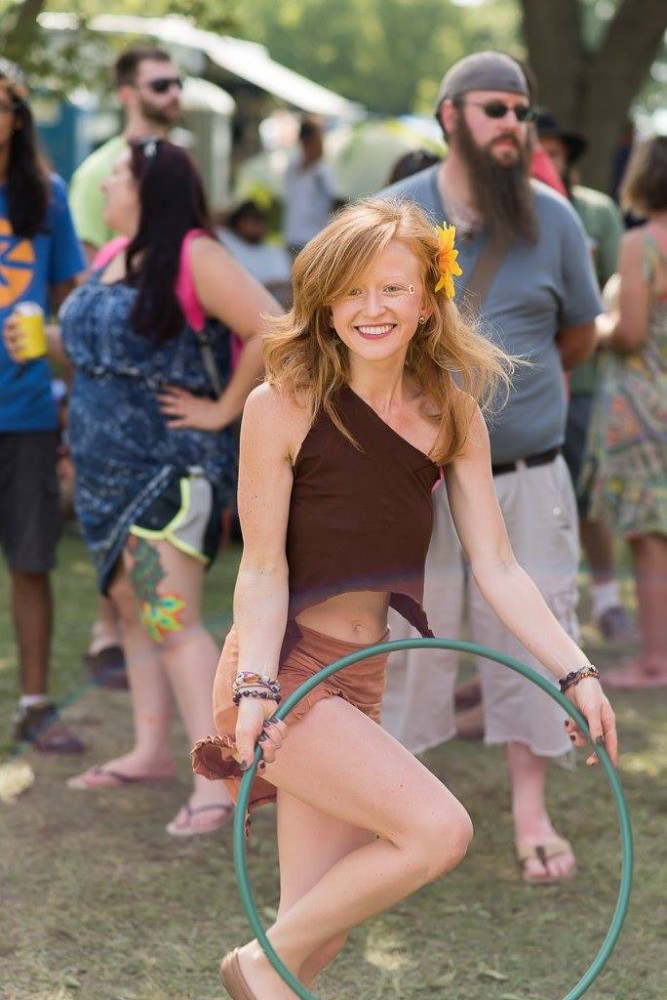 Aside from sitting in with the hosts, Keller Williams made his second Shoe Fest appearance as a headliner, this time taking along his funk ensemble More Than A Little.  Tom Petty may not be the first thing you think of when you think of funk, but give this version of "You Wreck Me" a listen.
Reliable is the word for Henhouse Prowlers who (correct me if I'm wrong) have entertained at every edition of the Shoe Fest.  The 2016 set was a fine one, but true highlights came with a bluegrass version of Toots & The Maytal's reggae classic "Pressure Drop" and a mini set aided by fiddler Jeremy Garret that featured the all-time classic "Homegrown Tomatoes".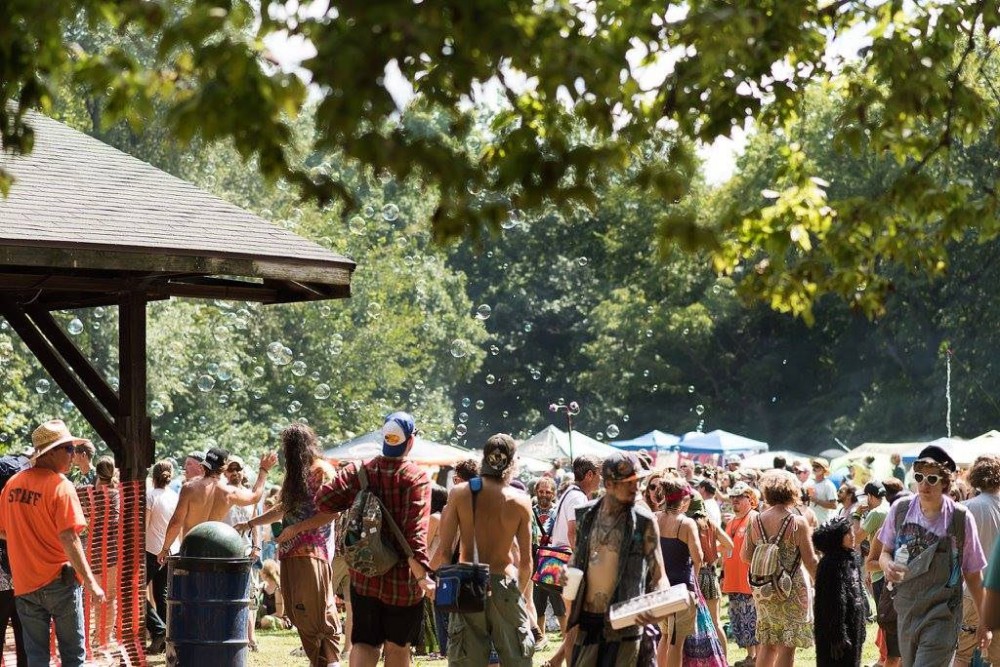 Wisconsin's Horseshoes & Hand Grenades have an altogether different take on the genre, with heavy doses of harmonica and accordian along with a propensity to jam out.
For a while it nearly began and ended for me with the blustery, compact charmer "Short But Sweet" (~3:30 in the video below), but the band has been working in some extended jams on their originals and nailing the covers.  
Talking Heads' "This Must Be The Place" (36:00) is the seroius goods and Old Shoe's Joe Day joins on keyboards for Fleetwood Mac's "Rhiannon" (44:00).  Bravo!
Setlist

Rain Crow Bill, Short But Sweet, Steer True, Prairie Chicken Queen, JB's Dream, Whiskey, This Must Be The Place (Naive Melody), Make One Today, Rhiannon, Rattlin' Bog, Crazy, Skillet Good & Greasy
Chicago Farmer drops plenty of stories (including an especially sweet fest-related one about a very special performance of "Consider Me") into his set.  Bookended with a lyrically altered version of Bob Dylan's "Tonight I'll Be Staying Here With You", and a take on The Bard's "Blowin' In The Wind", he found time in between to showcase material from his forthcoming album Midwest Side Stories, a comically appropriate (for this small scale fest) "$14 Beers", and visits from Dan Andree on fiddle and Jaik Willis.
Tonight I'll Be Staying Here At Shoe, Twenty Dollar Bill, Consider Me, 26 Cops, The Village, $14 Beers*, Umbrella*, Everybody In This Town, Farms & Factories#, Workin' On It, Blowin In The Wind*

* with Jaik Willis, # with Dan Andree
Jaik and Dan, meanwhile, were part of a late night jam where this jam happened on Stevie Wonder's "Uptight".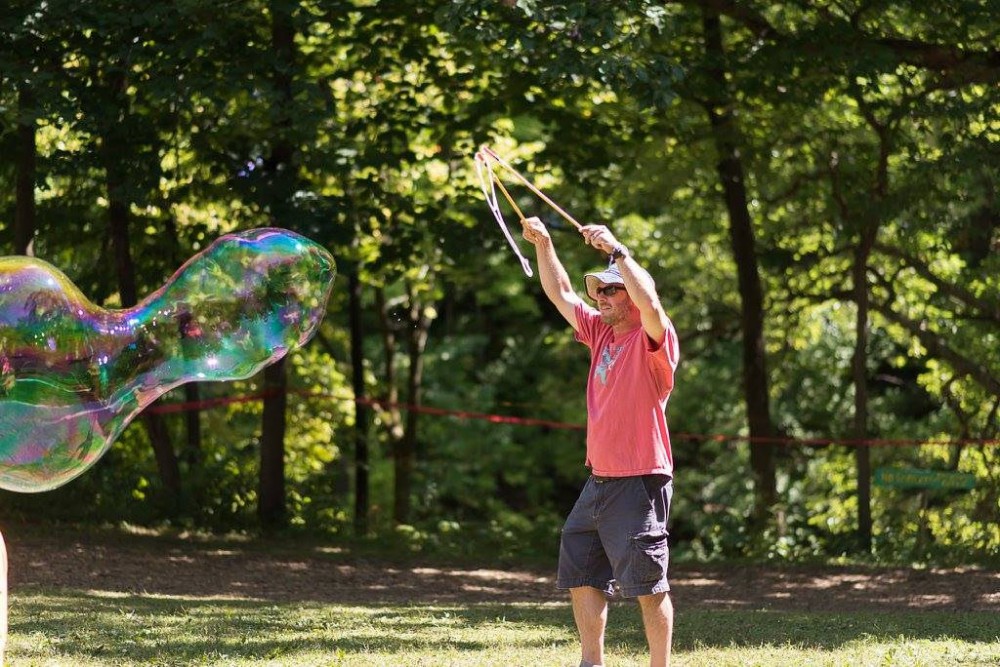 Miles Over Mountains contributed a nice grassy, daytime set, but don't sleep on their cover of The Who's "Baba O'Reilly" (47:00 in the video below).
But not everything was all banjos and mandolins.  On Sunday, Chicagoans Melk didn't skimp on the jams and left the acoustics at home, mixing up Beatles and Ween covers into a set of originals kicked off with a (why-the-f-not) tribute to Gene Wilder.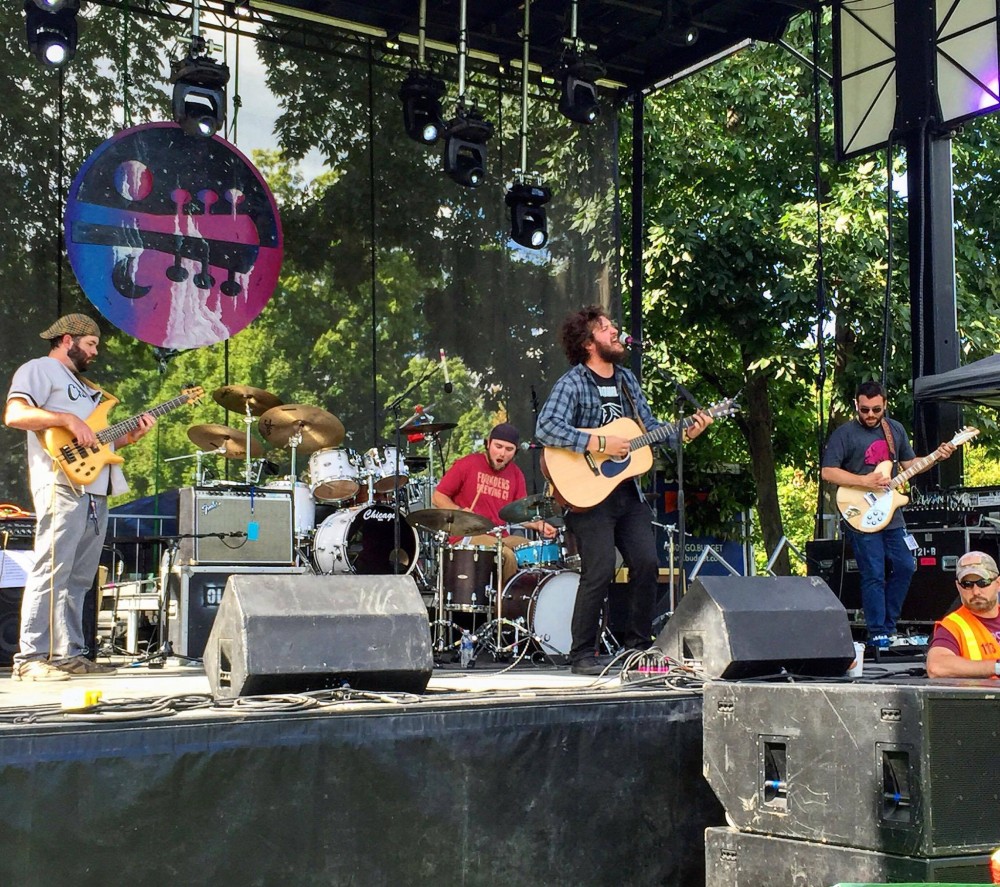 Railway Gamblers Photo By Kerrie Whalen/Nick Shultz
Enviable or uneviable?  A festival opening slot can be unforgiving, but our friends in Railway Gamblers took the bull by the horns on Friday, delivering eleven big songs from their constantly growing repertoire.  I've heard a sneak preview of their forthcoming LP, and I can assure you, you'll want to keep these guys on the radar.
Finally, I have to mention previous 8-UP artist The Last Revel.  This set confirmed that they are indeed a band to watch.  Check out the note-perfect take on Neil Young's "Out On The Weekend".
Donwload Entire Last Revel Set (via archive.org)