Photos / Recap | Elephant Revival & Mandolin Orange @ Pritzker Pavilion
By: Heidi Peters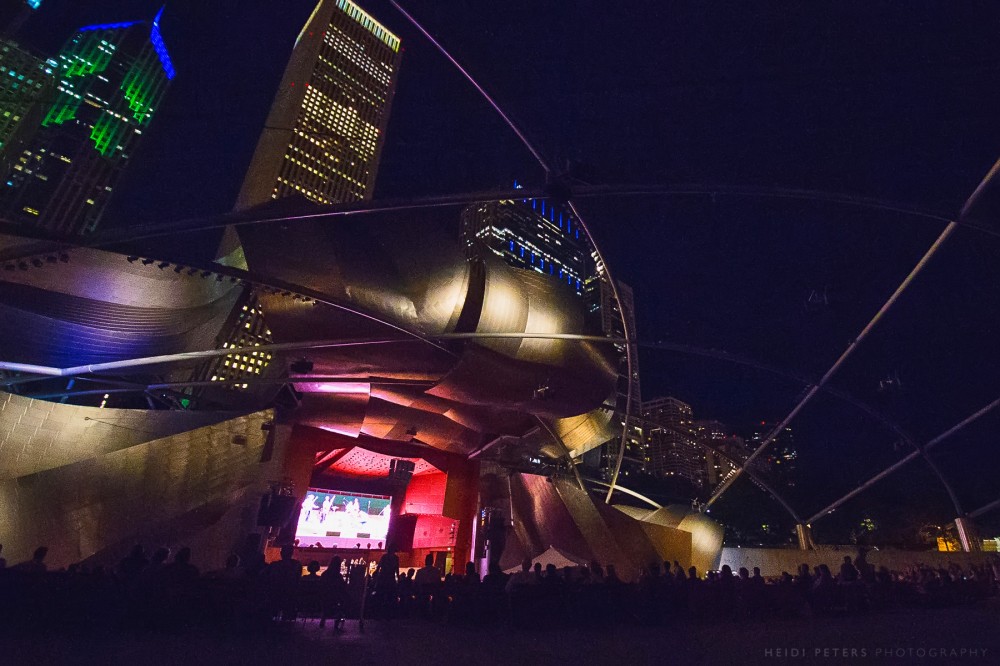 Pleasantly muggy air hung over Pritzger Pavillion to welcome Mandolin Orange and Elephant Revival as part of the City of Chicago's Summer Music Series.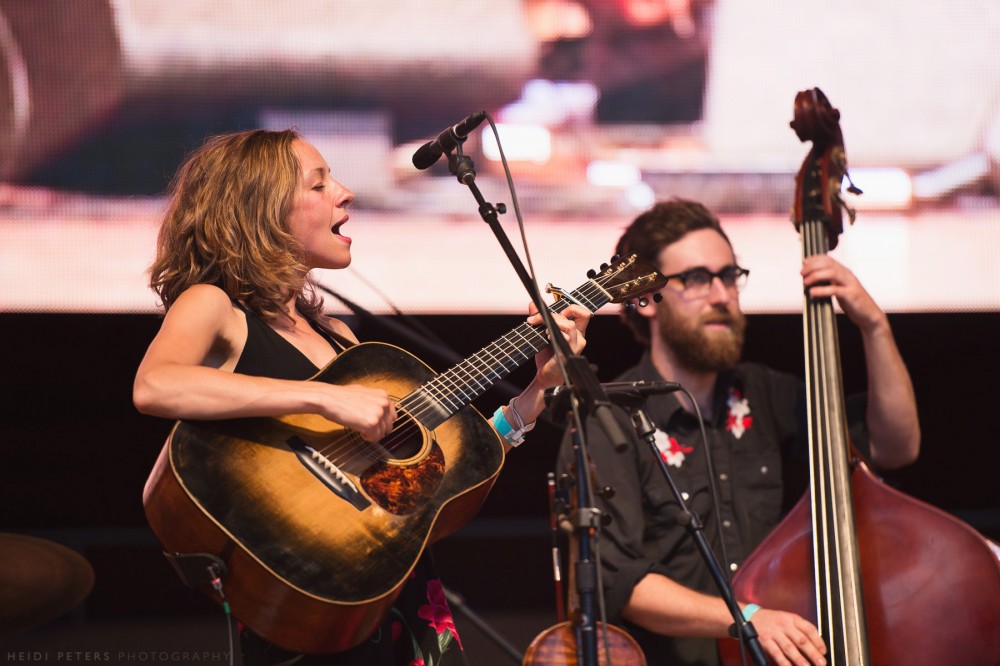 Mandolin Orange started off with their own blend of folk, mountain, bluegrass and county. The core duo of Emily Frantz and Andrew Marlin moved between a variety of instruments and were joined by guitarist Joshn Oliver and bassist Clint Mullican, who was making his inaugural visit to the city.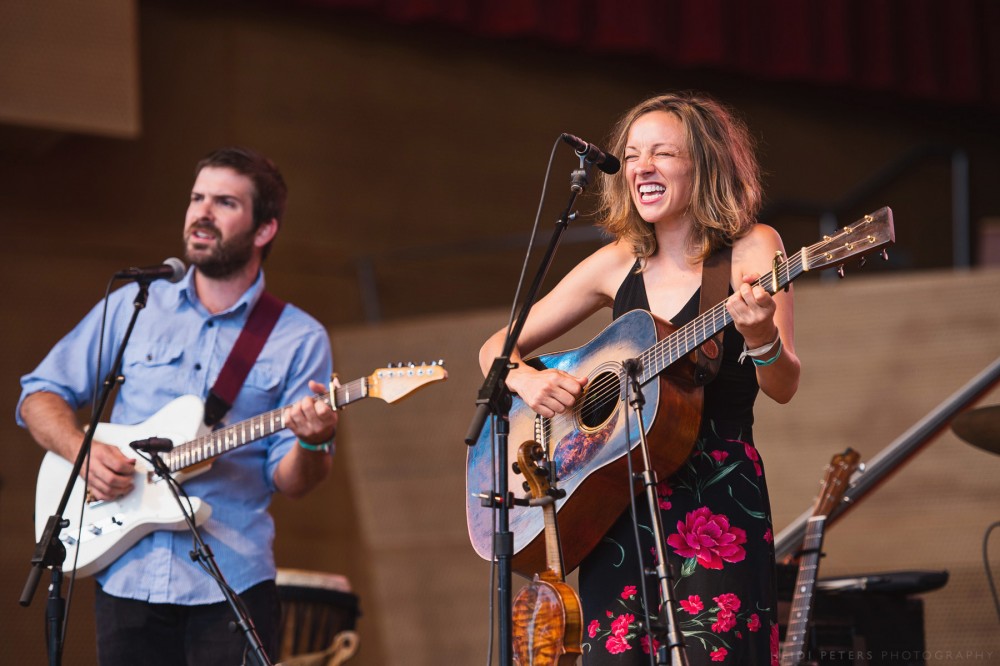 Their set of originals was peppered with a reworked bluegrass medley, a county cover and a song from their forthcoming album in homage to the Redwoods in California. They'll be back in Chicago November 10 at The Old Town School of Folk Music to promote their new album, to be released this fall.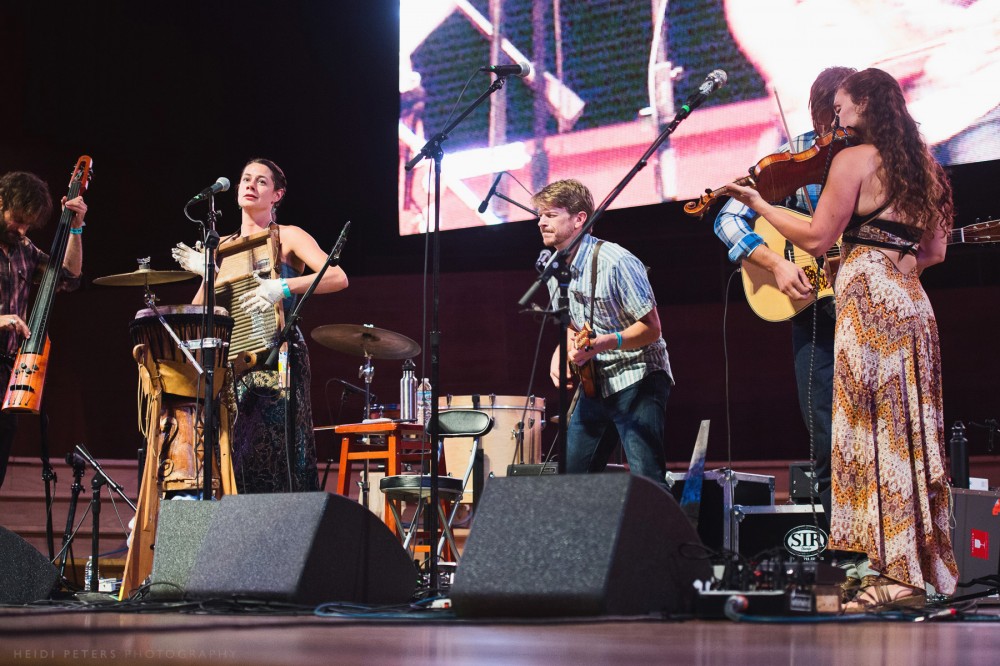 As the sun went down and a cooler breeze briefly came across from the lake, Elephant Revival moved on stage to begin their set. Each song brought a slightly different flavor. Sometimes folksy, sometimes country, sometimes a little funky, like "Rogue River" and sometimes just haunting, like "Remembering a Beginning".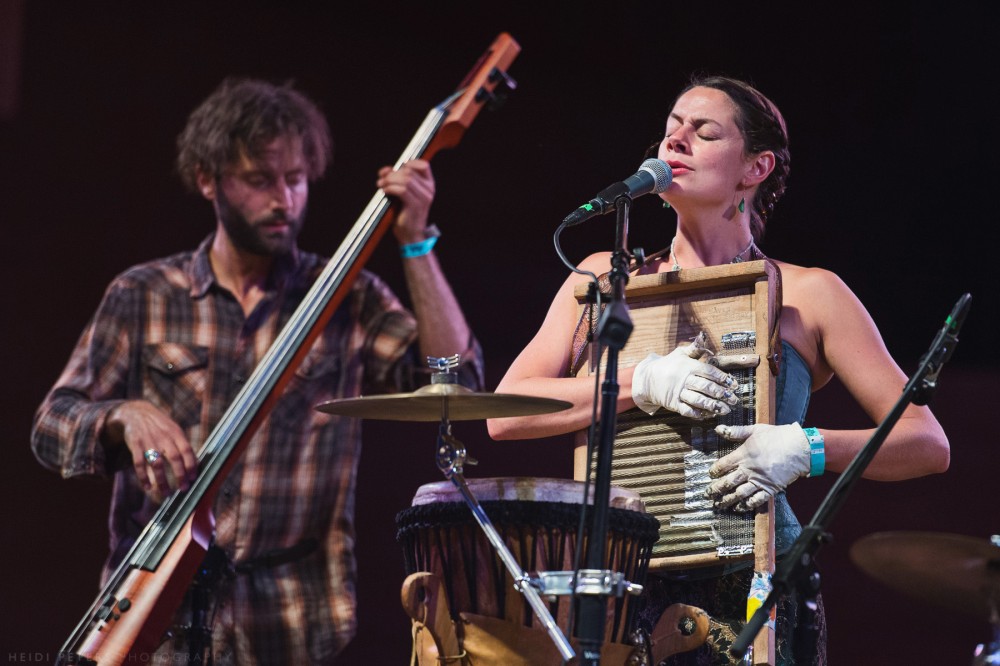 Band members occasionally changed instruments, most notably Charlie Rose, who somehow managed to play a banjo like an electric guitar, distorting the tuning on the fly.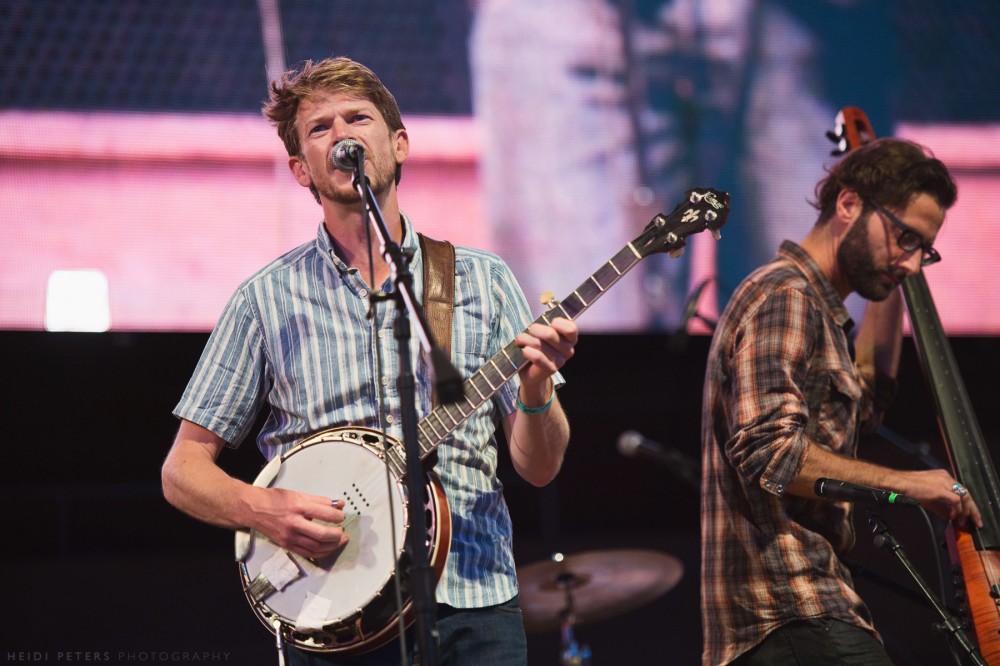 Like Mandolin Orange, Elephant Revival remarked how much they enjoyed being on stage in Chicago despite passing sirens on Michigan Ave which delayed the start of an a cappella song later in the evening.
Songs built up through the set, with the number of musicians growing, so that by the end of the night, there were 11 people on stage helping to close out the set, before a quick encore.