Photos / Recap: Ginger Baker's Jazz Confusion @ City Winery 6/23/14
Photos / Reporting: Heidi Peters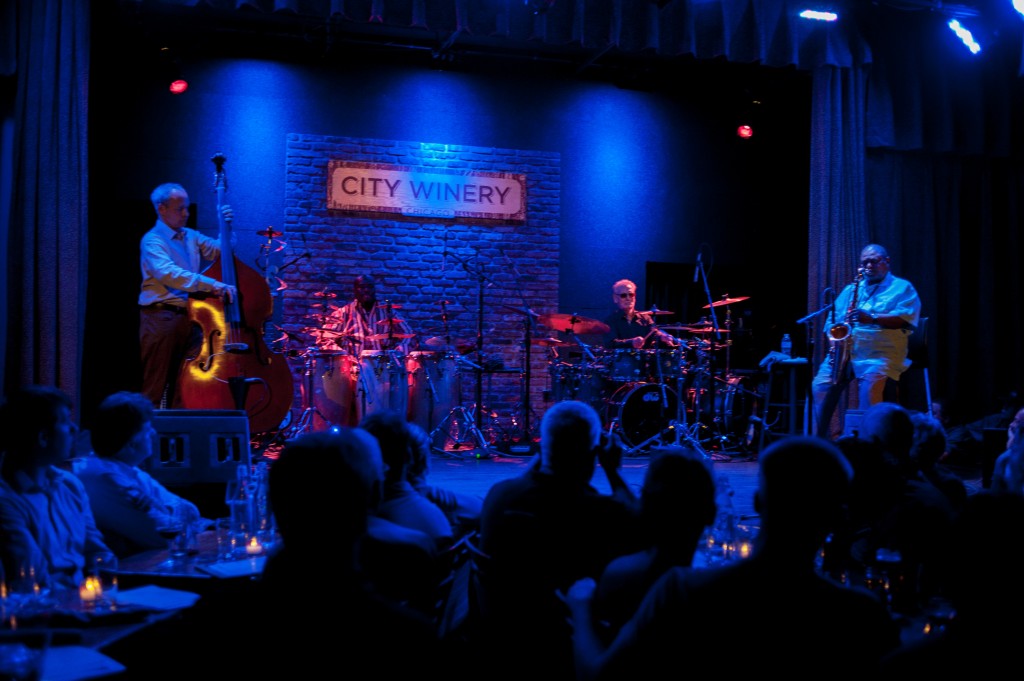 Ginger Baker's early set at City Winery on Monday was only six songs, but like a true jazz band those tunes were stretched into well over an hour of music
Starting with Wayne Shorter's classic composition "Footprints" the band dived headlong into a jazz that was dominated by percussion.
After exploring many rhythmic spaces and winding down, Baker introduced the band and admitted that he wasn't aware he'd be playing two shows  in one night. "We can't play all the the songs we wanted to. We had to leave some out, which is bad for you, but not my problem."
Someone in the audience yelled out "oh no!" which prompted the flat response, "Don't heckle. I don't like that."
Such is the mood at a Ginger Baker gig.  Serious.  Rough.  Curt.  But it is a feel that serves the music well.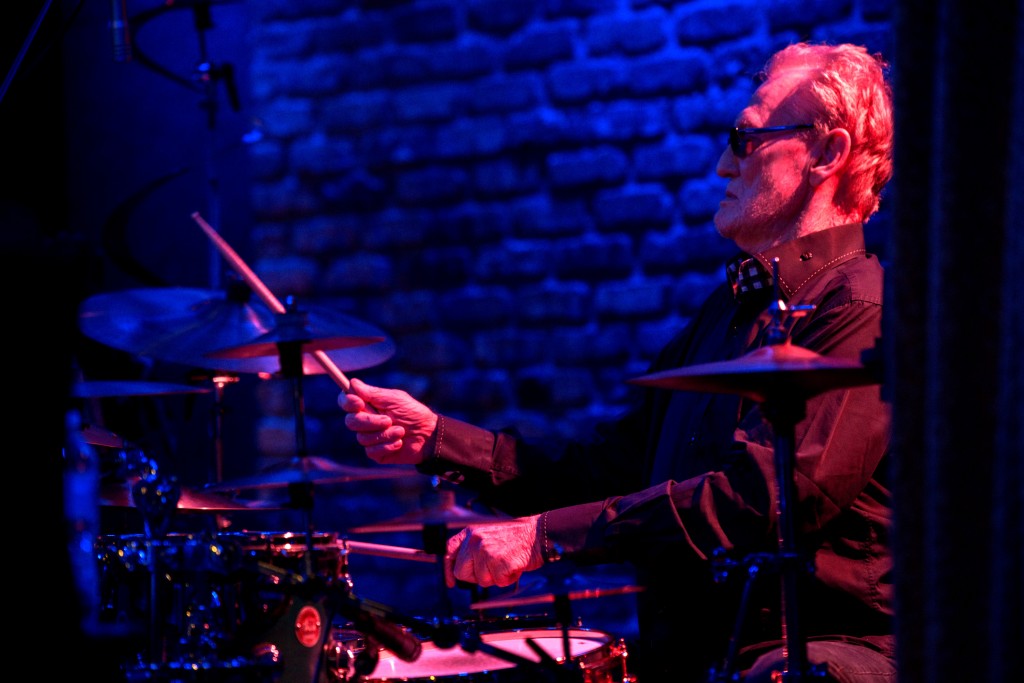 After reeling off a pair of tunes with challenging time signatures, one in 9/8 ("Ginger Spice"), followed by one in 12/8, Baker stated matter-of-factly, "you'll have to excuse me. I have to piss."  He got up and left, returning to his kit a few minutes later.
It was that kind of night.  The vibrant, edgy jazz running a counterpoint to Baker's dour on stage persona.
"We've been thinking of running a competition", Baker offered.  "The person who guesses the date I die on stage wins a prize.  The first prize is a week in Manchester. The second prize is two weeks"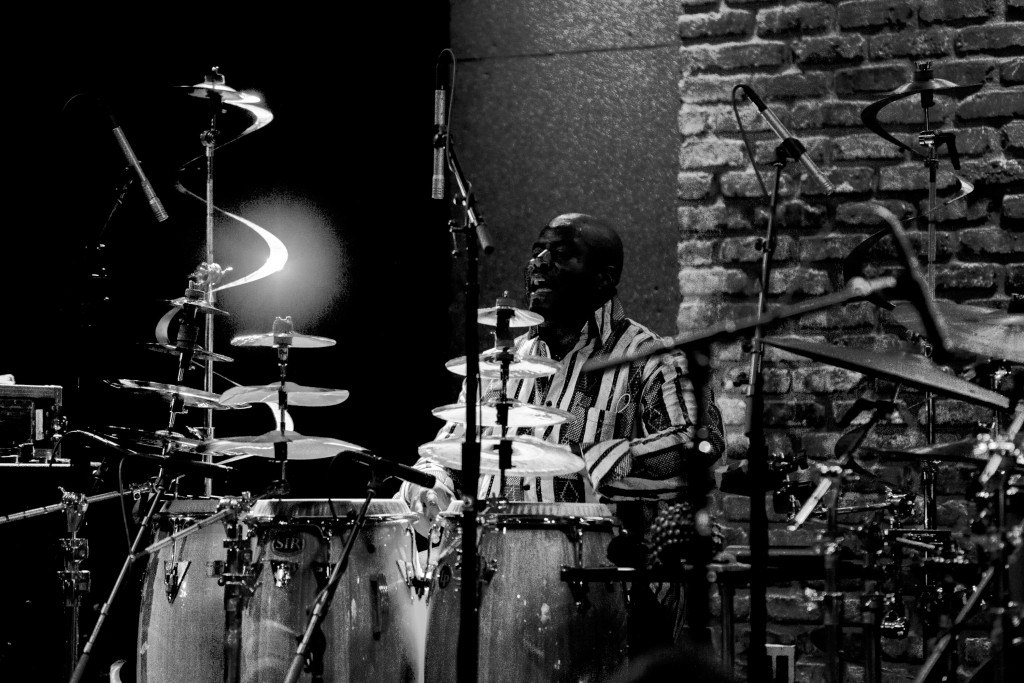 Meanwhile, the rest of the band matched him on chops pound for pound.  Particularly good was Abass Dodoo, his percussion foil, with arms flailing against rows of cymbals, bongos, everything.
Another percussive element, the bass, more often than not synched up well with Pee Wee Ellis' melodic saxophone.  The marriage of melody and rhythm no more pronounced than in "Aiko Biyae" which spun its jazz like the Afrobeat ensembles that Baker collaborated with in the seventies.
Despite a stand-offish approach to the audience, the encore included everyone in the audience joining in to yell "Why?" at appropriate times.
Overheard when leaving the venue:"He's a snotty fucker."  Yeah, but at 74, he's got the experience and talent to back it up.
Here's a streaming set of tunes from Ginger and the band from Yoshi's in San Francisco earlier this month.