Photos / Recap | Langhorne Slim & Joe Pug @ City Winery 3/28/16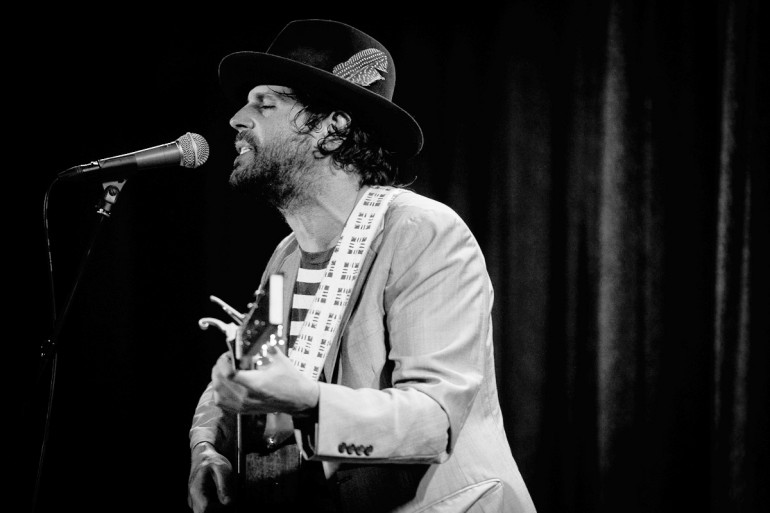 Two complementary singer-songwriters -- with slightly different styles, but both grounded in a bluesy countrified folk -- joined forces as a co-billed event at Chicago's City Winery for two nights this week.
It's clear that both Langhorne Slim and Joe Pug have drunk from the Bob Dylan well, bringing a literate approach to folk music. Both are excellent storytellers and approach the audience with a friendly, welcoming spirit -- Langhorne Slim a little more personal and vaudevillian, Joe Pug a bit more political.  A contrast made all the more enlightening by watching the two perform back-to-back sets.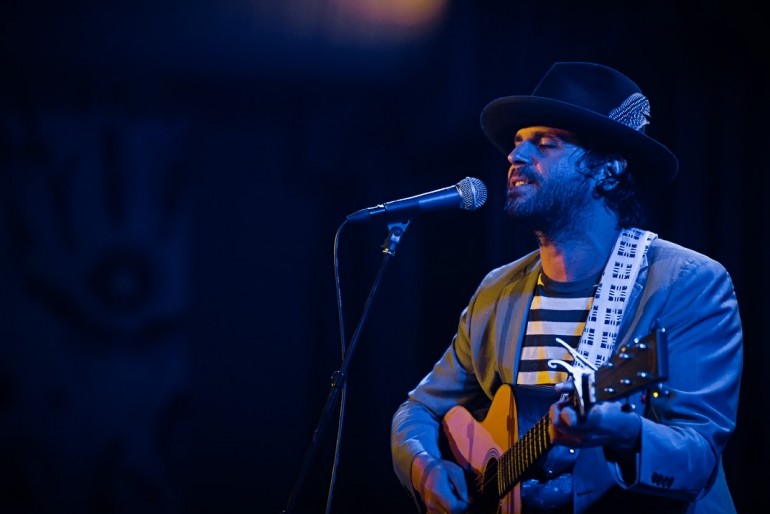 Slim greeted the crowd wearing his signature hat, confessing, "the look I am going for tonight is Hasidic Bank Robber" before asking for the light to be lowered "to have a chance of romance with myself". Endearing, sweet, slightly self deprecating, humble -- the audience was his.
While the show started with a handful of lesser known songs, the set picked up with the more familiar after a story about his schvitz earlier in the day in Chicago.  Slim reeled off "Restless", "Be Set Free", "Song For Side", "Coffee Cups" and "Changes".
The set was "paused" for a tangential, yet epic, 15-minute story about his first kiss, growing up in Langhorne, PA accompanied by a soft guitar rythmn. Sweet, sentimental, and filled with detail and conversation with the crowd, the monologue was tinged with universal experiences and comedy.  It morphed from a spoken word story to a poem into the song "Fire".
He called out for final requests before his time was up and while he got lots of suggestions from the audience, he settled on "Back to the Wild".
But the many requests weren't lost on him. "Thanks for even knowing these fucking songs," he offered before closing the set with "Airplane".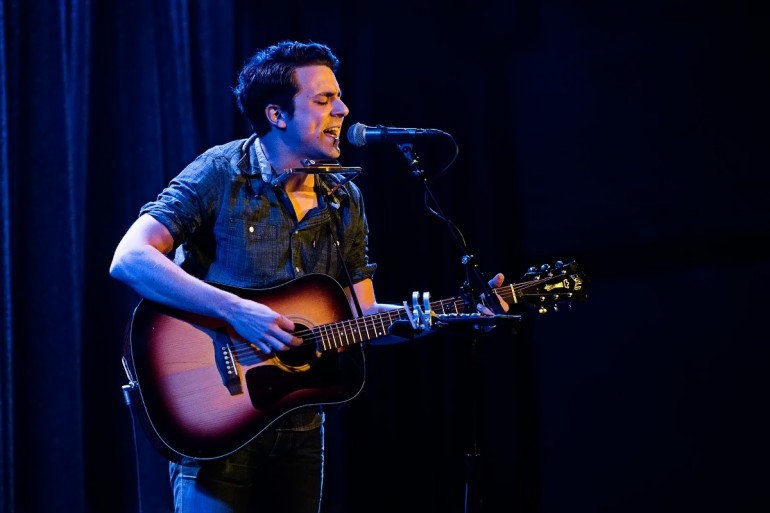 Pug continued the intimate experience with a twelve song set that offered a window into this thoughtful, always working mind.
Setlist

Lock The Door Christina, I Do My Father's Drugs, Unsophisticated Heart, The First Time I Saw You, Nation of Heat, How Good You Are, Dodging the Wind, If Still It Can't Be Found, Bright Beginnings, Hymn 35, Speak Plainly Diana, Hymn 101
"Hymn 35" was performed in the dark, a stark  setting for a moving song.
Before wrapping the night with another hymn "Hymn 101", Pug graciously said, "thank you for coming out on a Monday night. And, thank you in the year 2016 for coming out to see live music at all."
It was a sentiment not lost on the crowd, who were clearly touched by the experience of hearing music played live and in person.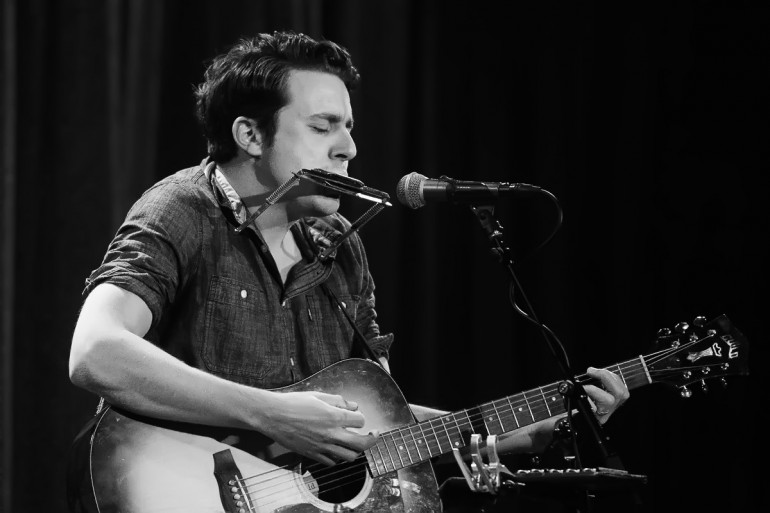 Both artists greeted fans and sold gear in the lobby.