Photos / Recap | Moby & Mark Bazer Chat At City Winery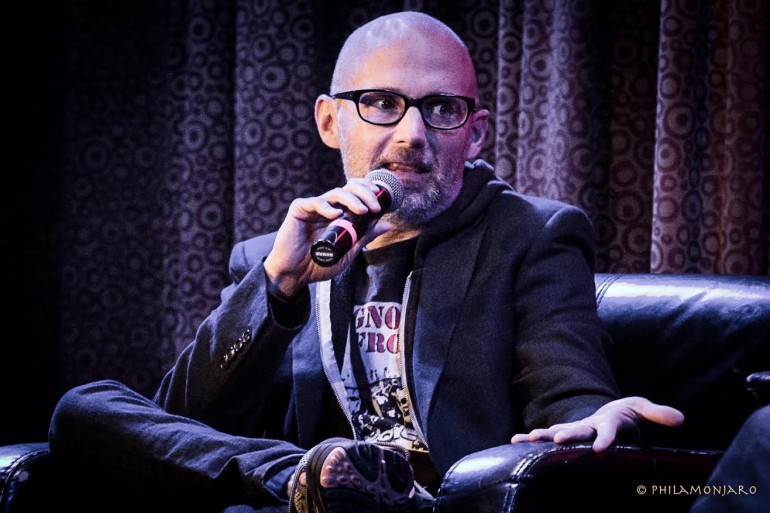 Moby is currently touring in support of his new book,
Porcelain A Memoir
, and Chicago area fans got an up-close and personal look at our City Winery outpost . The relaxed living room-like stage set up was ripe for a conversational atmosphere, ideal for what transpired.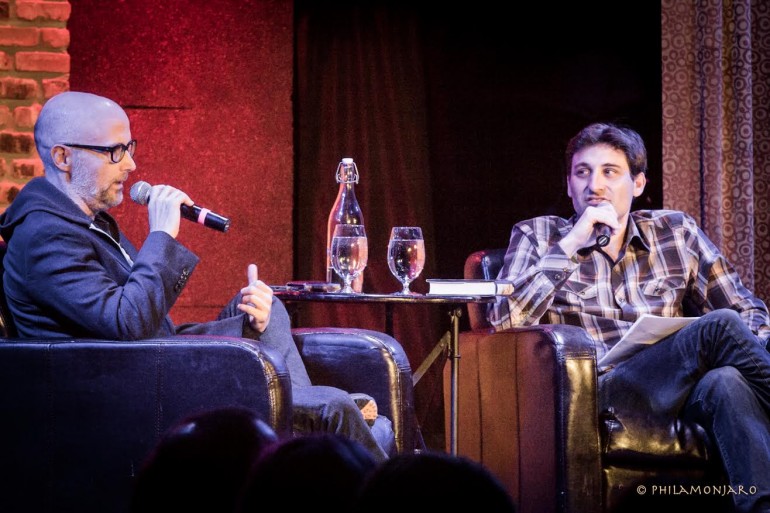 Mark Bazer, host of The Interview Show, guided the 90 minute conversation and subsequent Q&A in which Moby's stark honestly and self-reflection was on full display.
Moby was open and up front about his life traversing from a Christian to an addict and his eventual sobriety.  He covered his early days of DJ gigs in New York City, the current state of EDM, and -- of course -- relationships. He even shared a couple personal stories from his neighbor David Bowie.  Proximity begat both friendship collaboration.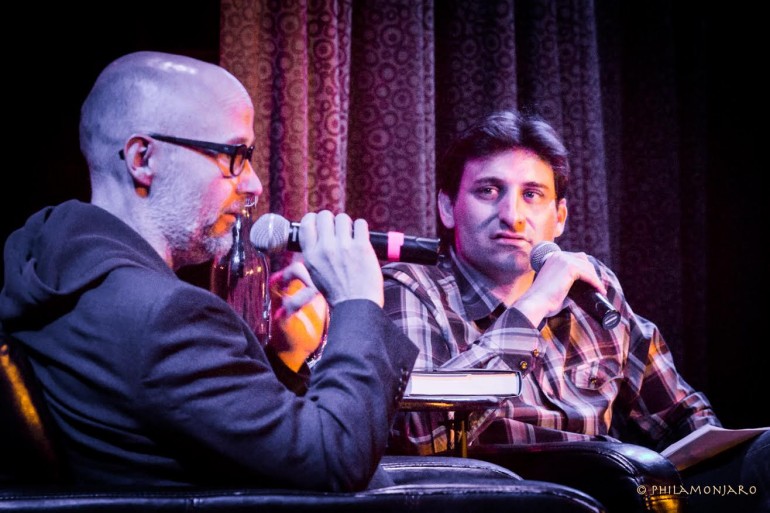 The book covers his biography between 1989 and 1999, but the artist hinted at a second volume which will bring readers up to date with his current life and times.
Stay tuned.