Photos / Recap / Setlist | 10,000 Maniacs @ City Winery 2/14/15
Reporting / Photos: Heidi Peters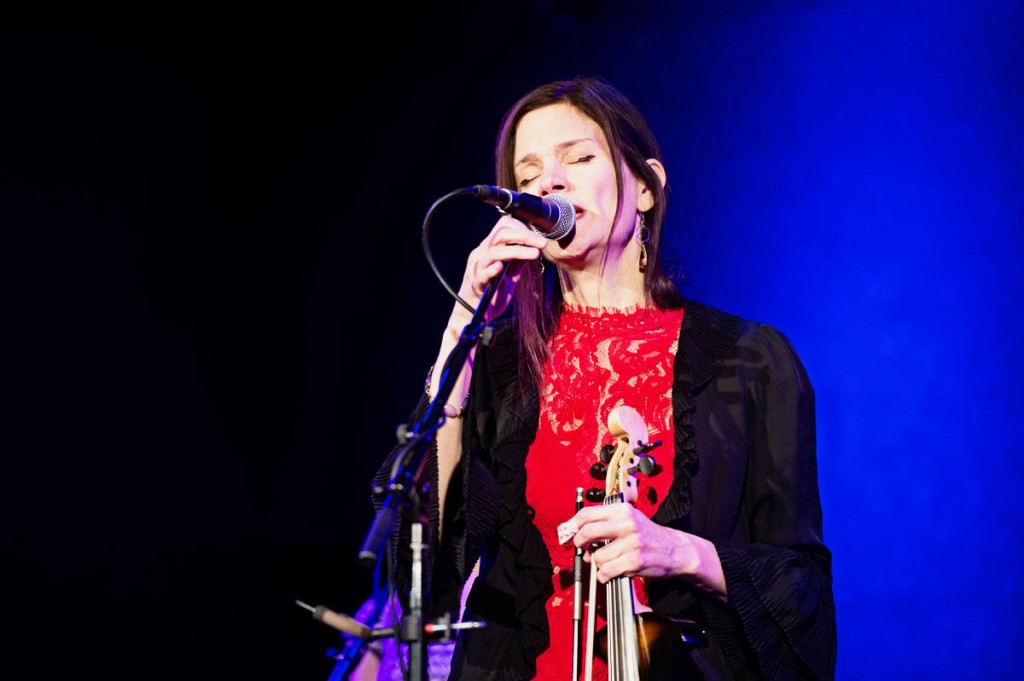 More than 20 years after her departure, it's still hard not to think of Natalie Merchant as fronting 10,000 Maniacs.
It's been so long that her replacement, Mary Ramsey, has subsequently left and rejoined the band.  Ramsey fronted the longtime Maniacs stalwarts for four straight sold out gigs at City Winery and our Heidi Peters was on hand to capture the band in another set of lovely photographs.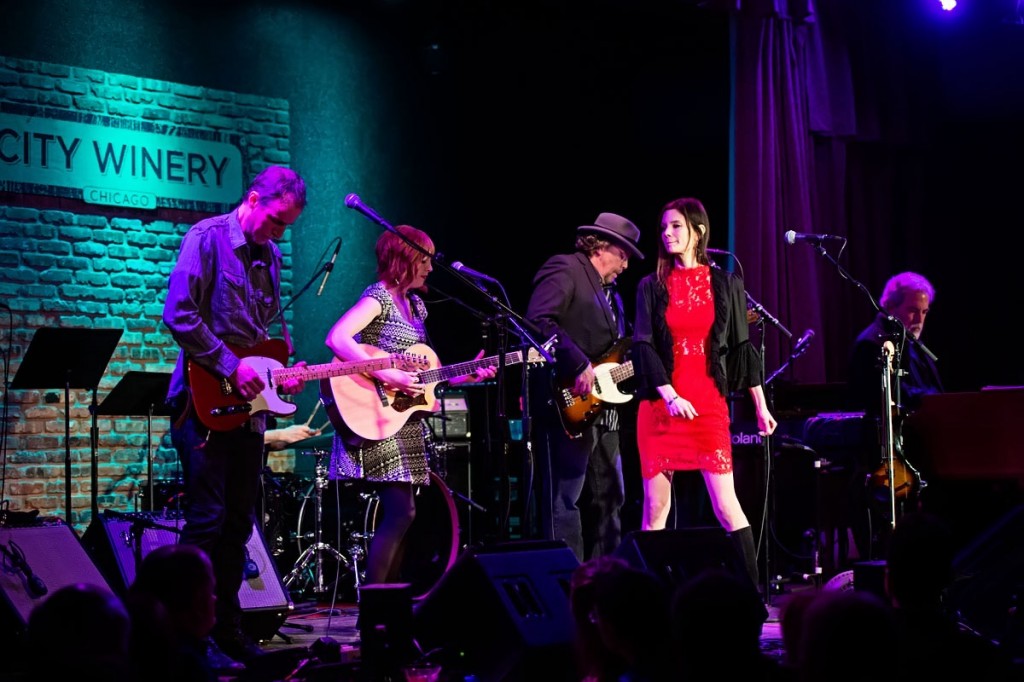 Another relatively new member, guitarist Jeff Erickson, took the lead vocals on "Gold" and shined on the trippy transition from "Lady Ramsey" to "The Night Belongs To Us".
The encore, "Hey Jack Kerouac", was dedicated to his predecessor,  Rob Buck, who passed away in 2000.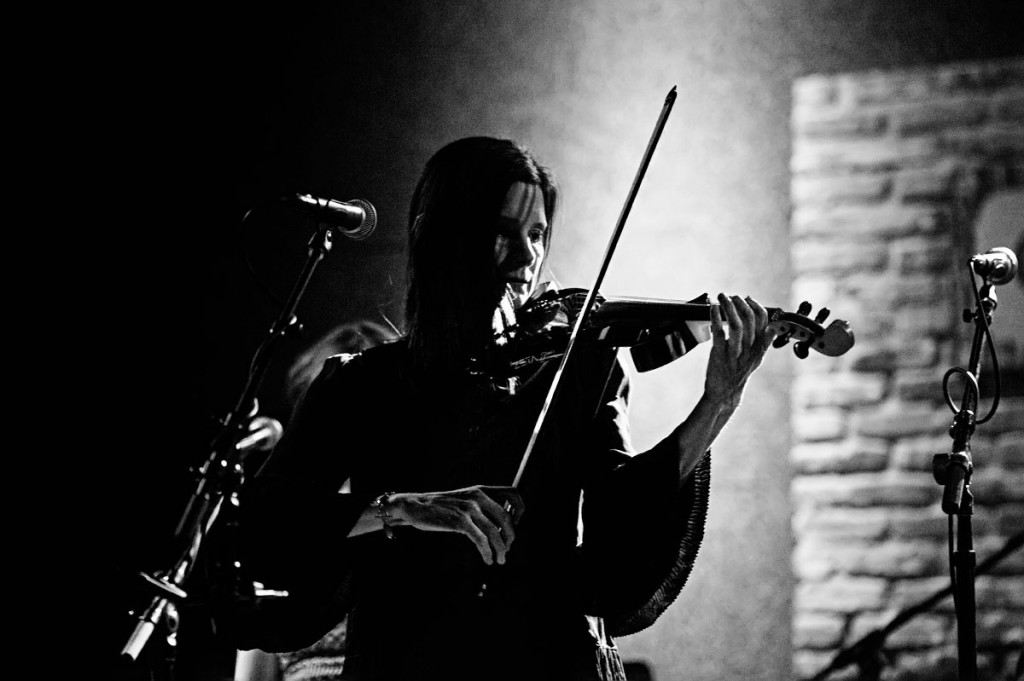 For her part, Ramsey delivered the songs solidly. She did some great improvisation and reeling on her electric viola but also seemed somewhat detached from the performance.
After the last song, she picked her purse up from the stage and hurriedly left, like she couldn't wait to get out of there.
This was the early show, so perhaps her mind was looking forward to the next set.  In any case, the diehard fans didn't seem to mind -- enthusiastically cheering on the band and generally living up to the warm and inclusive atmosphere cultivated at the Winery.
Check out this timeline of the band... It's definitely  been a long road.  And with big hits like "Candy Everybody Wants" and "These Are Days" able to cap off the set, it's no wonder the faithful still turn out.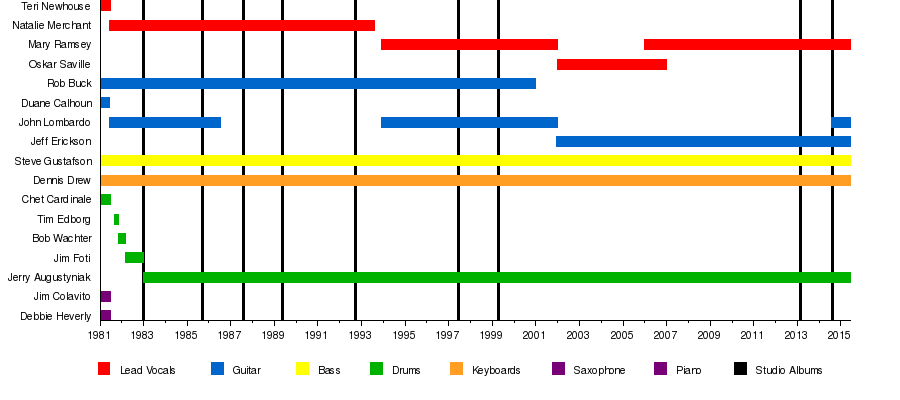 Set List
Trouble Me
Canadee-i-o
Eden
Like the Weather
More Than This
Gold
Fever
What's the Matter Here?
It's a Beautiful Life
She Moved Through the Fair
Stockton Gala Days
Lady Ramsey >
The Night Belongs to Us
Rainy Day
Candy Everybody Wants
My Sister Rose
These Are The Days
Encore
Hey Jack Kerouac