Photos / Recap | The English Beat @ Thalia Hall 7/9/16
The 80s were alive Saturday night in Chicago -- with Billy Idol (Taste of Chicago), Duran Duran (Ravinia), and The English Beat (Thalia Hall).  While each brought a whiff of nostalgia, it was The English Beat, in their club setting, who probably played to the hardest core of music freaks.
From first downbeat, Dave Wakeling and crew had the crowd skankin' the night away in a dancing frenzy, the suspended wood planked floor pulsating to the rhythm. That vibrating unity captured the spirit of English Beat concerts experienced dating back over 30 years.
Always high energy and tight, the band on this tour has seemed to find a new level of fun and enthusiasm on stage. Having added a second keyboardist, Minh Quan, bassist Brad Engstrom and last year's addition of King Schascha as the band's toaster, the on-stage chemistry was invincible.
Dave Wakeling was great as always and center to this chemistry.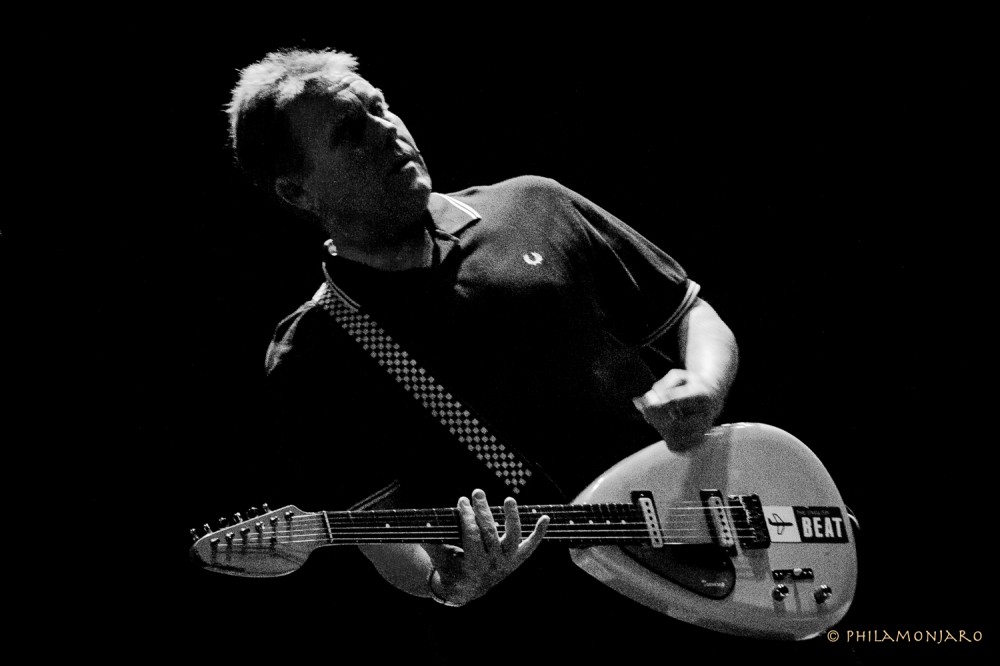 And yet the band was still unafraid to try out some unfamiliar material, "Rude Boys Skankin" was a bit of a surprise (perhaps new material?).
They also went the deep track route occasionally in the set. "Too Nice To Talk To" was on for the diehards.
The audience was treated to a cameo appearance on trombone by Soul Asylum's guitar Justin Sharbono for "Mirror in the Bathroom".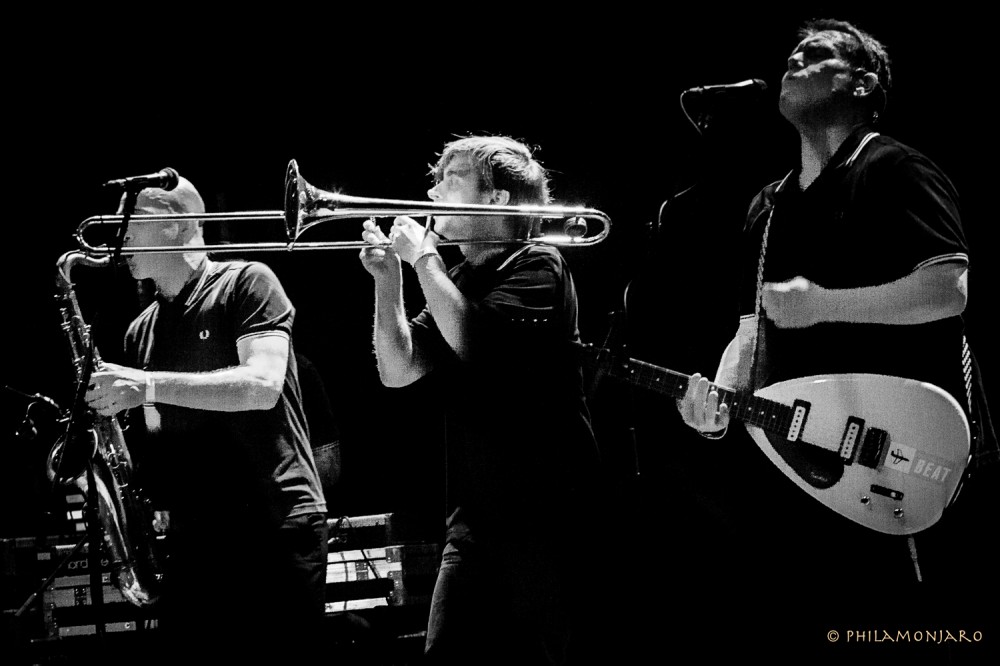 I delight in spotting casual 80s fans as they realize how many great songs were penned by The English Beat when hearing them one after the other live. It's like watching a light go on.
A new CD is in the works titled 'Here We Go Love'. Fans can pre-order through www.pledgemusic.com. Having origins in the Two Tone era, their message of unity continues through their music. Ever so timely, one of the new song title's says it all: "If Killing Worked It Would Have
Worked By Now".
Set List
Rough Rider
Tears of a Clown
Hands Off She's Mine
Twist and Crawl
Rude Boys Skankin'
I'll Take You There
I Confess
Save It for Later
Whine and Grind
Stand Down Margaret
Too Nice to Talk Too
Tenderness
Ranking Full Stop
Mirror in the Bathroom.